WATCH: This Mid-Century Modern Cabin In Antipolo Is All About Inspired Post-Pandemic Living
Take a tour of a home where designer Wilmer Lopez rests his mind, stays creative and lives a happy and content lifestyle
"This entire mid-century cabin, every inch of space, I am proud of," designer Wilmer Lopez says about his newly-renovated home in Antipolo. "It took a pandemic to make me go back to my first house and renovate it the way I envisioned it. What this represents for me is a better, more mindful lifestyle."
One look and you'll entirely be transported elsewhere—the feeling of being lost in the middle of nature, living sustainably in a comfortable, cozy space filled with everything you love is exactly what he aimed for this renovation. This rundown bungalow, which he originally acquired way back in 2001, was simply designed in minimalist white with a touch of green paint and decorated with chinoiserie prints, vintage pieces, and a few mid-century modern furniture pieces.
When the pandemic happened, the Space Encounters founder found respite in bringing the outdoors in, what with all the staying in we've went through in the many months following the initial lockdown. His theme? A cabin in the woods.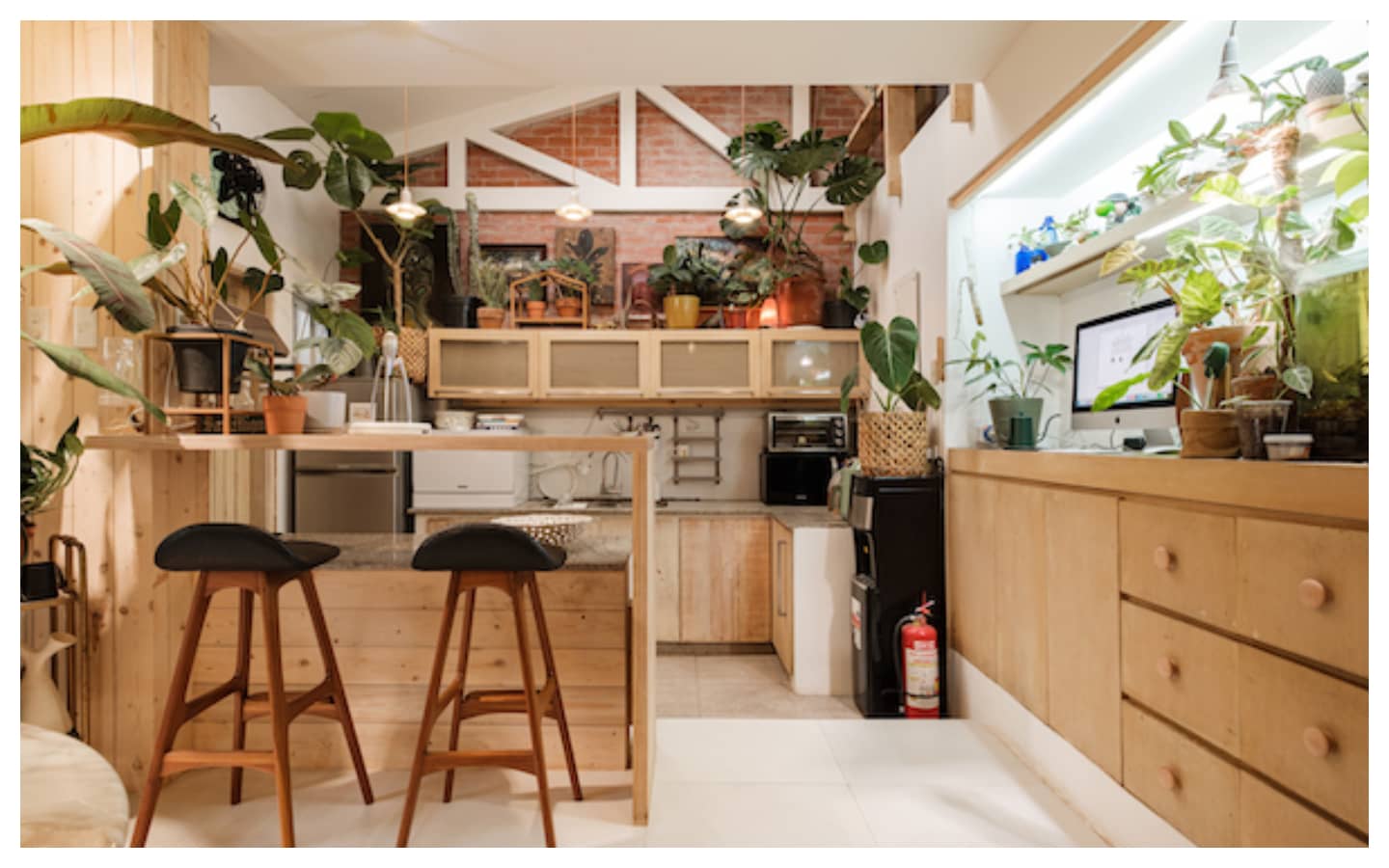 Mid-Century Modern-Inspired Cabin By Wilmer Lopez
Mid-Century Modern-Inspired Cabin By Wilmer Lopez
"I had to cut back on losses, gave up the apartment I was renting with my mother, and moved back to Antipolo where it was safer: no nearby neighbors, open spaces, fresh air. It was the move that I needed for my mental health," the designer revealed to Metro.Style.
Take a look at this designer's home, where sustainability lies at the core of its design DNA. Aside from the sourced wood planks for the walls and the bedrooms, Lopez also transformed this 197 sq. m. space into a plant haven, with countless greens distributed in different areas.
Watch the video here:
Photographs by OLA Interior Photography, Courtesy of Wilmer Lopez.