Colonial Style Infused With Filipino Elements In Neri And Chito Miranda's Baguio Resthouse
Interior Designer Nina Santamaria gave Baguio Hillside a chic, modern spin while maintaining its coziness
Whenever summer comes along, our first destination in mind for a relaxing and cooling vacation is always up north in the City of Pines. It's a no-brainer choice—apart from beating the heat, it also combines the convenience of a city while also taking in the naturescape and scenery you won't see anywhere else.
And now that the hot season is officially here, make your Baguio stay a little different. This time, a new house opens its doors for travelers looking for a nice rest house to unwind and spend time with our loved ones. Celebrity couple Neri and Chito Miranda have recently opened Baguio Hillside House to the public—and it offers a stay like no other.
While it follows the Colonial cabin style design that many Baguio homes offer, interior designer Nina Santamaria maintained a local aesthetic thanks to Filipino touches throughout the property. She described it as "traditional log cabin vibe made modern" and we can see it in every nook and cranny. A charming touch is the surrounding greenery filled with the family's own pine tree and herb garden as well as the city's mountainside view.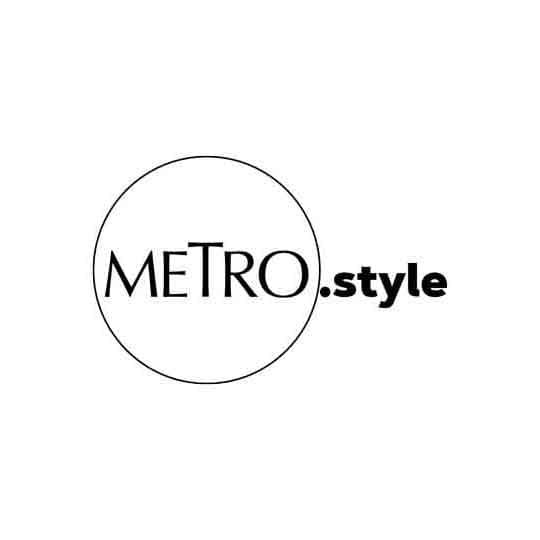 (L-R): Interior designer, Nina Santamaria who helms Grupo Santamaria with her clients, Neri and Chito Miranda in Baguio Hillside. | @mrsnerimiranda
A house with two bedrooms, a living and dining and kitchen area, a nice toilet and bath, a wide garden area, gazebo and more outdoor seating spaces, living quarters for your staff, and a huge parking lot, it's equipped with everything you might need for your intimate getaway. Chito also proudly highlights their barbecue area—perfect for evenings when you just want to chill while munching on meat as you take in the city lights and chilly atmosphere.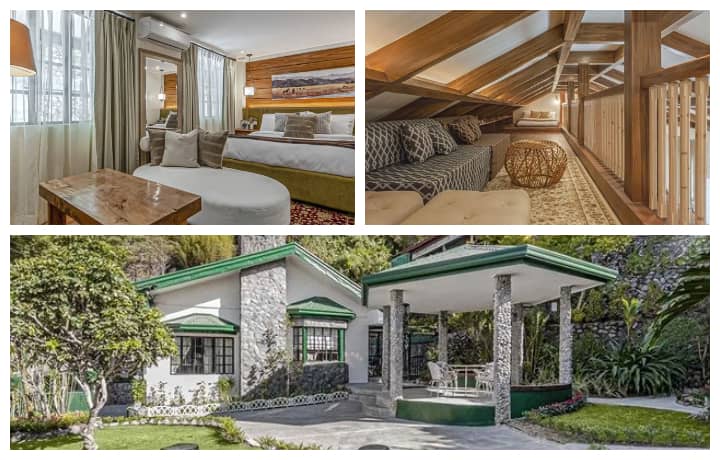 Photo Gallery
Photo Gallery
Its green and white exterior paint blends in the environment; however, it totally offers a different vibe as you enter their doors. The space greets the guests with a dominantly-wooden interior, with stone and wood panel details on the walls and floors. The contemporary fixtures are sourced from Sogo Furniture, minimally dressed with both modern and vintage accessories that make for statement pieces.
Case in point: the cabinet full of chinaware, the choice of carpets, the use of rattan furnishings, and paintings. Indoor plants add life to the warm and cozy residence. And while the whole of the house maintains a Filipino-colonial aesthetic, the kitchen takes up its own character—standing out as a gem in itself in green.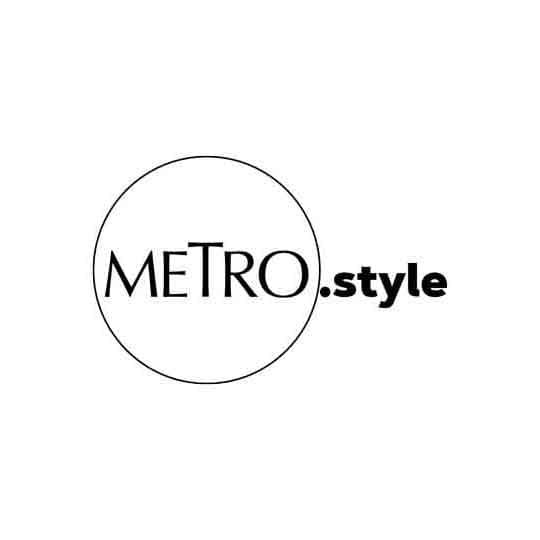 @mrsnerimiranda | https://www.instagram.com/p/CoWLRLYrro3/
Probably some of the remarkable areas that visitors would definitely gush over are the bonfire area, the lounge area near the living room window with a geometric couch paired with a table and colorful chairs, and the second floor rustic-style loft.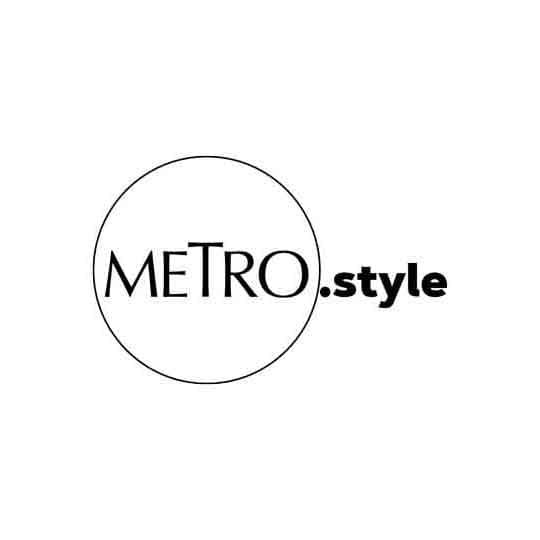 @chitomirandajr | https://www.instagram.com/p/Coys8LfJdIe/
Considering a trip to Baguio this summer? Book Neri and Chito Miranda's Hillside House property on Airbnb.