Han So-Hee's Studio in "Nevertheless," Is A Lesson In Efficient Small Space Planning For Single Dwellers
In 42 sq. m., it has all her character, Yoo Na-Bi needs, thanks to well-ordered zoning and storage solutions
Those who are tuned into the JTBC/Netflix drama, Nevertheless, know the protagonist, Yoo Na-Bi's studio apartment well. In this drama, Han So-Hee plays an art student, Yoo Na-Bi, who attends the same university as Song Kang's character, Park Jae-Eon. Both hold skeptical feelings about falling in love, based on their histories, but this drama's rather slow burn has yet to resolve the conclusive feelings the doubtful Yoo Na-Bi has for the commitment-phobic Park Jae-Eon.
Breezing in and out of art studios in her intense quest for inspiration, most notably the sculpture department of the fictional Hongseo University and Jae-Eon's own studio, Yoo Na-Bi takes refuge in her apartment. The studio is a study in efficient small space planning. In approximately 42 sq. m., it has a distinct sleeping area, living area, kitchen and dining area. Most noticeable are the strategies used to zone these spaces as well the storage solutions seen to contain Yoo Na-bi's belongings.
Natcha.design, an interior architecture student based in Bangkok, Thailand made impressive models and renderings of this space as a tool for viewers, enthusiasts of design, and those seeking for small space solutions alike, to appreciate:
Visual Imagining Of Yoon Na-Bi's Studio By Natcha Design
SWIPE LEFT OR RIGHT
TO NAVIGATE BETWEEN PAGES
Let's relive moments spent by Yoo Na-Bi, Park Jae-Eon and their schoolmates in this space: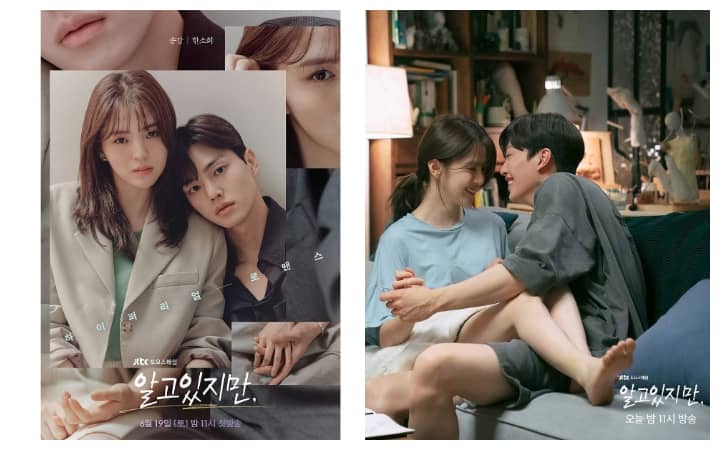 Yoon Na-bi's Studio in "Nevertheless,"
SWIPE LEFT OR RIGHT
TO NAVIGATE BETWEEN PAGES
If looking for similar small space solutions, how about these recommendations?