The Old In The New (Normal): Take A Quick Escape In This Nostalgic Bed And Breakfast
Known for its quirky nostalgic aesthetic, Casa San Pablo is not dwelling in the past, reinventing itself, and opens its doors to the new kind of travelers
The 23-year-old beloved inn that had helped boost tourism in San Pablo, Laguna, has never lost its beloved rustic and eclectic charm. Over the years, many B&B concepts have popped up all over the Philippines, yet Casa San Pablo has remained refreshingly and disarmingly authentic.
It's all thanks to the owners cum innkeepers, husband and wife Boots and An Alcantara, whose passion and love for building Casa San Pablo are seen and felt in every room, furniture, accessory, and in each tiny detail. If nothing felt forced, it's because everything organically came together.
"I would describe our approach as unschooled. It's quirky nostalgia in the sense that we like things from the past, but we don't want to get stuck with having them in the past," writer and clay artist An Alcantara says.
"We really want the items to trigger stories, and at the same time, make you feel like you belong here, like coming home somehow," adds An, contrasting Casa San Pablo to a preserved antique house, or a museum, where you walk back in time.
In Casa San Pablo, there is a profound appreciation for old things, like odds and ends of stories told and re-told in the inn's many layers.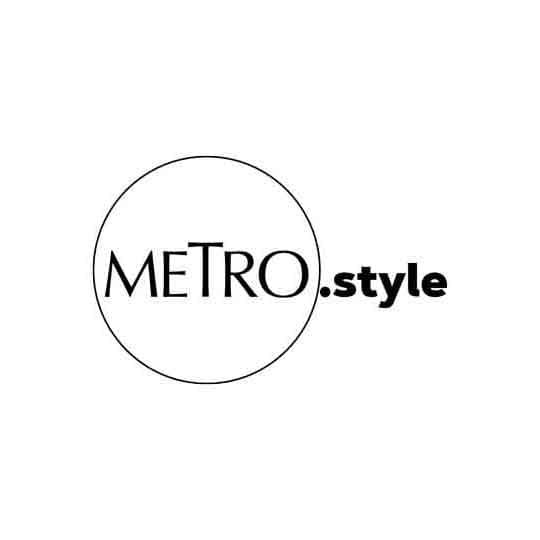 Casa San Pablo Bed and Breakfast in San Pablo, Laguna | An Mercado Alcantara
Bits and pieces reveal themselves
Back in 1997, Boots, together with then fledgling potter Ugu Bigyan, started the structure of the inn. The result was a masculine, eclectic and art deco aesthetic using distressed wood from old Quezon province homes and railroad tracks.
After the base was finished, the "jamming", as what An called it, began. Much like how stories unfold, so did the objects and pieces reveal themselves. Boots' principle was simple. If it made his heart beat, he would go for it.
"Sometimes literally, while driving along, stuck in traffic, and seeing a couple sitting on a nice ambassador chair outside their house, Boots will make a proposition for that chair." And indeed, that chair is now settled in at the Casa San Pablo Café, nice and snug with a floral pillow propped on its chest.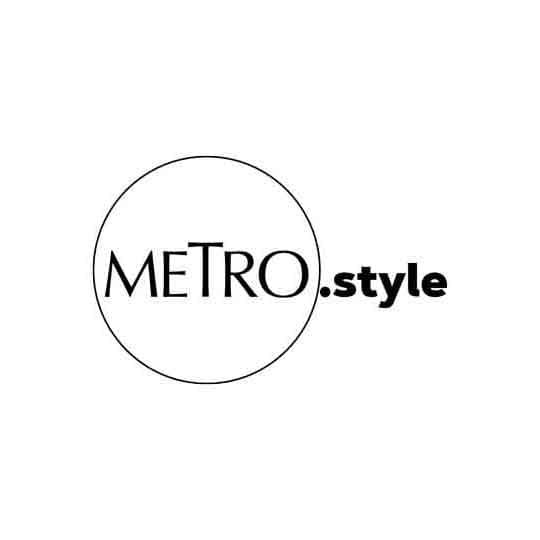 A quiet nook in a room in Casa San Pablo Bed and Breakfast | Casa San Pablo Facebook Page
Storytellers
Boots and An unknowingly debunked the carefully measured design that defined contemporary homes. Symmetry, repetition, and all that.
By going for pieces they fall in love with, they've created spaces that more than catches the eye. The lived-in and old mode is preferred over the new and manufactured.
In one of the rooms, a conversation piece de resistance is a giant wooden carving of a sheep, which is actually a takanan, or a carved wooden sculpture used as a mold in making taka or paper machie. The craft originated from Paete, Laguna. When Boots discovered the sheep, the mold hasn't been broken out, and Boots immediately thought it would make a great chair.
"Boots found it, and he haggled and managed to buy it, and for us that's the story. It's the Paete craftsmen who are known for their wood carvings," An says, who, herself is a craftswoman and artist.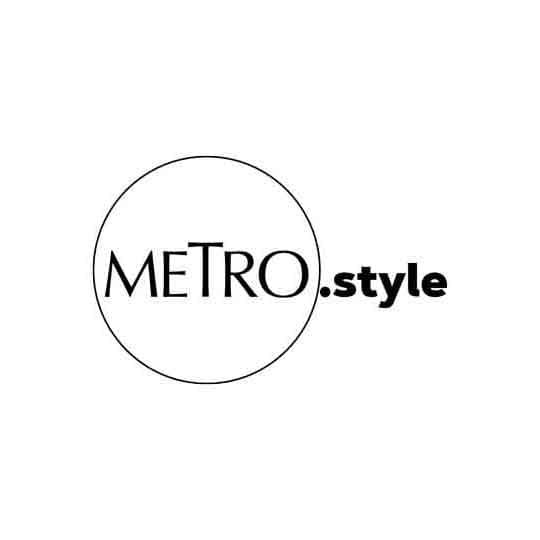 The rooms in Casa San Pablo Bed and Breakfast do not show a studied approach to design. Instead, conversation pieces such as art works, dominate its nostalgic look. | An Mercado Alcantara
After leaving her publishing executive job in Manila, An started helping out at the inn, where she found a new passion in clay art. This led her to create Clay Storytellers, her terracotta narrative figurines, rich in local flavor. Later, An would offer clay art classes in the inn too. She more she got hands-on, the richer the stories became in Casa San Pablo, giving birth to the junk art garden, upcycling events, and more kinds of workshops. And the people started to come in droves.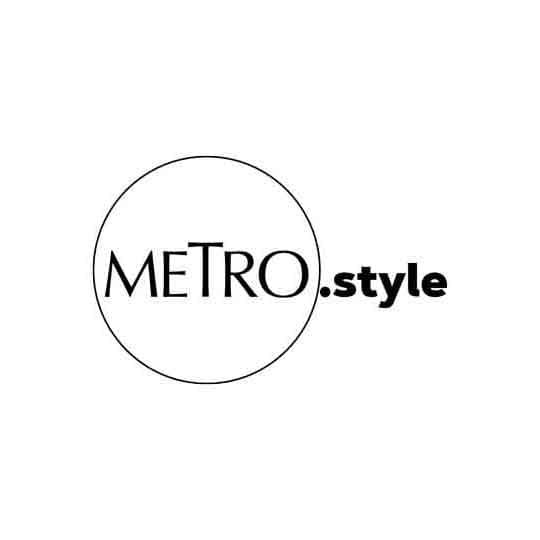 An Mercado Alcantara's Clay Storytellers greet guests in corners of Casa San Pablo Bed and Breakfast. | An Mercado Alcantara
Casa San Pablo would often be fully-booked; their bread and butter mostly coming from events like weddings and corporate team-buildings. Then, the pandemic happened, and everything almost fell into pieces.
The new way
Though Laguna, like Metro Manila, has already eased lockdown restrictions, and Casa San Pablo had officially reopened last July, An says they're still recovering from heavy financial losses.
"The tourism industry was hit, just as we were preparing for our peak season," An explains, referring to heavy lockdown from March to May.
"I have to be honest, like many restaurants and B&Bs, we're still fighting for our life. We're not out of the woods yet. Though we're more hopeful now than before," she adds.
Boots and An had to close some parts of the business, and streamline the staff to a skeleton, multi-tasking force. The core business has definitely shifted.
Big events won't happen anytime soon, and they can only accommodate at 50% capacity. But An and Boots are happy that customers are coming again, the so-called "vengeance travelers", or individuals making a decision to brave the restrictions.
"They come here because they want to forget. They want to forget that there's pandemic out there. They want the garden to walk around in, enjoy the fresh air. Be under the trees, sit on the grass."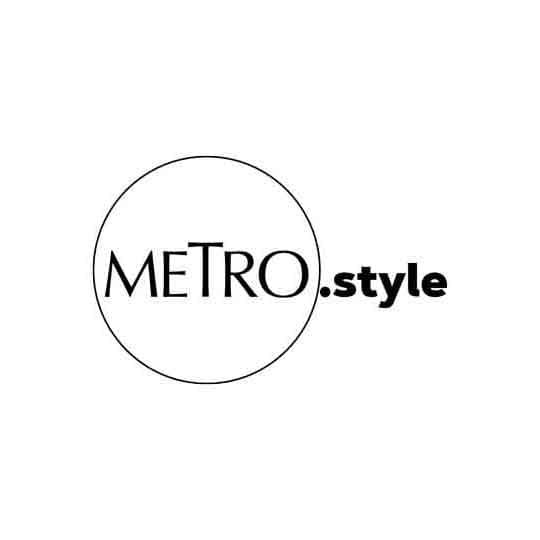 The grounds of Casa San Pablo are lush and inviting. During this pandemic season, innkeeper An Mercado Alcantara observed that people visit expressly to "be under trees" and feel nature. | An Mercado Alcantara
Health protocols
But this doesn't mean that health measures will be relaxed at Casa San Pablo. Strict protocols are enforced to protect both their customers and staff.
"Upon checking in, we sit them down at the café and explain. We give them a guide. We tell them we're so happy to welcome them at this uncertain time, and we ask for their cooperation. We sanitize our rooms with UV light, disinfect all high touch points, and do a final disinfectant misting of beds and linen before guests check in," An explains.
It hasn't been easy, An will give you that. But despite all the hardships, she remains optimistic, seeing the situation as a chance for Casa San Pablo to change.
"We have a great story to tell and we have a great intention to tell people about our home town. That's who we are. Everything else, we can reinvent. We have to do things a new way."
It's much like mixing and matching furniture. Putting things together to form a range of possibilities, during an absurd and challenging time. Soon, God-willing, this chapter will be over, becoming a fragment of a memory among brighter knick-knacks of stories in Casa San Pablo.
See corners of Casa San Pablo Bed and Breakfast here: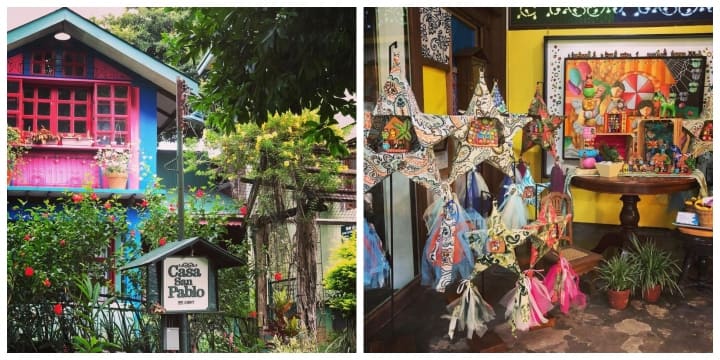 Photo Gallery
Photo Gallery
Visit http://www.casasanpablo.com/ for more information and reservations.