Pet Of The Week: A Throwback To Jung Hae-in's Robin
In 2017 hit drama 'While You Were Sleeping,' the actor's character Han Woo-tak owns a pet dog everyone loves!
You're in for a little throwback treat for Metro.Style's Pet of the Week.
Flashback to about three years ago, legal drama-fantasy Korean TV series While You Were Sleeping was one of the most raved about shows. With Lee Jong-suk, Bae Suzy, and Jung Hae-in starring in this Korean drama, fans definitely looked forward to the interesting twist of their characters' fates—with all of them acquiring the ability to foresee future events through their dreams.
The exciting plot is hyped up with such a star-studded cast. But mid-way through the series, a cute, little scene-stealer took the spotlight (and our hearts) away! You know who we're talking about—Jung Hae-in's character Officer Han Woo-tak's furry, bouncy, and lovable Welsh Corgi pet named Robin!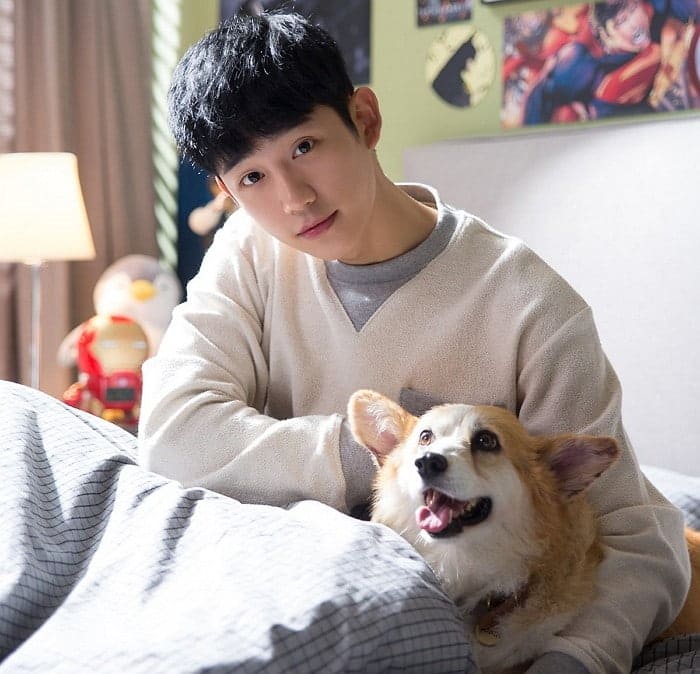 Robin has appeared in a number of episodes of While You Were Sleeping, which the police officer's pet shares his solo space with. This perky dog is seen in the household accompanying his owner, watching over him as they sleep together, joining Han Woo-tak during his meals, and taking a temporary residence in Jung Jae-chan's (played by Lee Jong-suk) home where Robin causes a little havoc while the homeowners are gone.
Despite showing a bit of his mischievous side, everyone is still in love with this little man!
FNC Entertainment also released a series of behind-the-scenes photos of the owner and pet hanging out in the bedroom, and our hearts couldn't handle this adorable pair! Do you miss Robin like we do? Check out the images in the gallery below!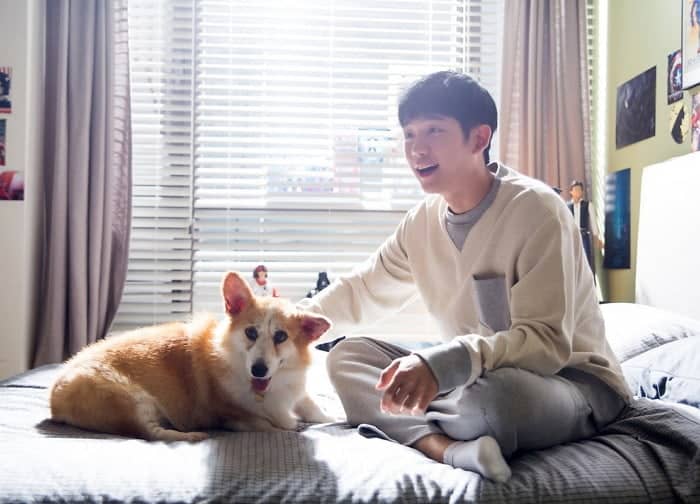 Photo Gallery
Photo Gallery