Inside Ukranian Artist, Polina Rayko's Home Of Healing
While her life was no stranger to tragedy, this self-taught painter's home provided the means to transform negativity into joy
These past weeks, Instagram and the rest of the social media world exploded with posts that created awareness for the artistic legacy of Ukrainian talents. A lot of these posts were made by artists and creatives around the world in tribute to their peers and sources of inspiration from this country that is now experiencing turmoil and suffering. Art historian and broadcaster, Katy Hessel (@katy.hessel), in @thegreatwomenartists, an Instagram account she maintains on the subject of female artists, wrote, "Devastated to hear of the fall of the Ukrainian town Oleshky, in Kherson, home to self-taught artist, Polina Rayko's art-filled home, described as a 'national cultural monument.' A total work of art, this house is filled to the brim in her signature effervescent style in a palette of rich blues, yellows, reds, and whites, depicting angels, flowers, animals and more. It has not been confirmed whether the house has survived. Many have feared that the famous home of Polina Rayko fell from bombings."
If Canada had Maude Lewis and India had Sonabai Rajawar, self-taught artists who have transformed their homes into bright, mural-filled artworks as a means for therapy, Ukraine has Polina Rayko, a naive artist who discovered late in life that she can use the power of art to heal from life's traumas.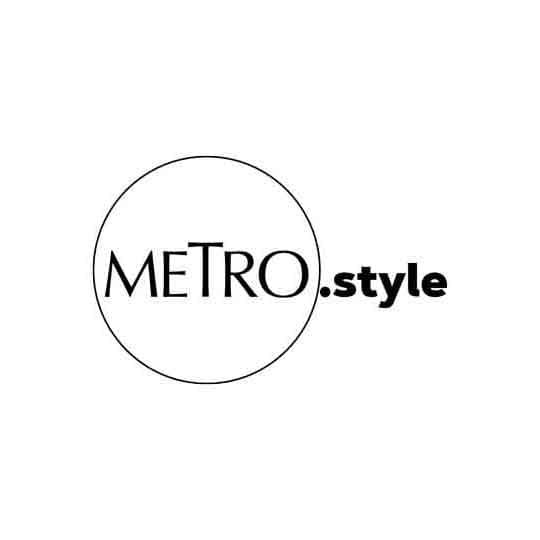 Polina Rayko | Polina Rayko Foundation
In another post, British designer and hotelier, Kit Kemp (@kitkempdesignthread) wrote, "Polina Rayko is an inspiring example of how art is essential to the healing process and transcends our life experiences."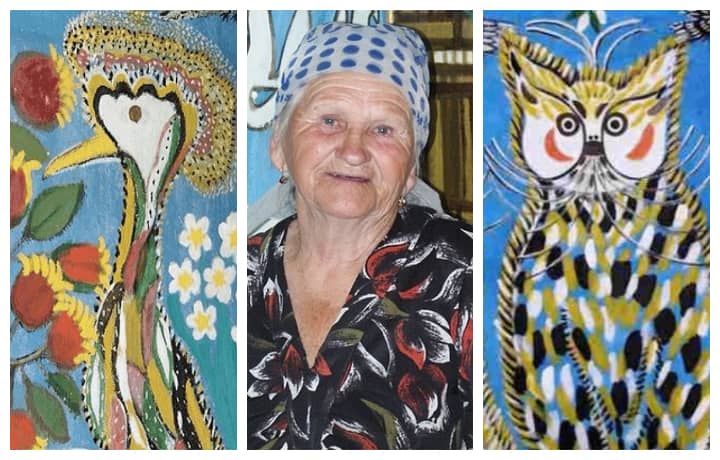 Inside Polina Rayko's House Of Healing
Inside Polina Rayko's House Of Healing
Her home bears the story of a tenacious and persuasive journey towards healing. Born in Tsyuryupinsk, Ukraine 1928, Rayko made an income mainly from her garden while raising two children, a son, Sergei (born in 1951) and a daughter, Elena (born in 1953). In the 1990's, her life was introduced to numerous tragedies, beginning with the death of her daughter from a traffic accident in 1994. Only a year later, her husband died as well. Devastated by these events, her son took to addictions. He also taunted her with threats and theft during the times he was not in prison. He later passed away in 2002.
It was during these decades of tragedy that Polina began painting in order to brighten her life. From her meager pension, she used the least expensive brushes and paints that she used to cover the walls of her home with her creations. Painting became a passion for her, as her home's surfacea became her blank canvas that she filled with lots of expression, color and scenes from her life. It is said that she sang and cried while painting these at night, converting her negative feelings into joy from her productivity and creative outlet.
After her death in 2004, the Polina Rayko house was sold by her heirs. It was bought by a Canadian couple who treated the home as a work of art, and supported its preservation. In 2016, plans of using the home as a museum for naive art were put into place. Today, it remains standing strong, contrary to the rumors that it had been bombed. Local babushkas reportedly (grandmothers) guard it to ensure its safety.
Know more about the Polina Rayko house here.
Photographs from The Polina Rayko Foundation.