IN PHOTOS: Take Your Design Cues From Richard Yap's Contemporary Abode
Get some design inspiration from the Kapamilya actor's family home!
Richard Yap is a proud owner of a contemporary abode where he lives with his family. It features a neutral palette that easily helps maintain a visual sense of cleanliness, complementing its deep tones and accent pieces. The Kapamilya actor even tweaked some parts of it to his liking, particularly his kitchen and gym. Looking to give your space an upgrade while in quarantine? Scroll through the gallery for some design inspiration from the actor's lovely house!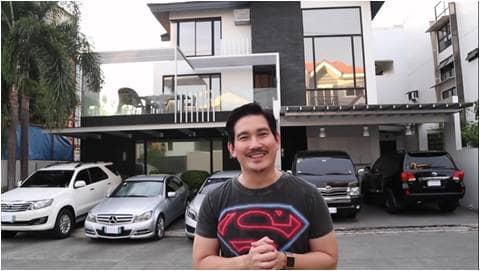 Design Pointers from Richard Yap's Contemporary Home
Design Pointers from Richard Yap's Contemporary Home
Watch Richard Yap's house tour here: