Follow Small Laude's 10 Tips On Making Your Home A Sanctuary
"YouTube's Favorite Tita" knows how to make a house a home… she shows her viewers how in the first episode of "It's A Small World"
YouTube's "Favorite Tita" is now on the Metro Channel! Many are familiar with the well-loved Small Laude for her candid, unpretentious musings on the good life, one that she's living and showing as a YouTube vlogger. Known for her lines, "No bashing! It's just for fun! Of course!" Small is now Metro Channel's newest member. Her show, "It's A Small World," debuted on the evening of August 1 and as of this writing, it has now gained 194,752 views.
She takes us into an intimate tour of her home, one that she hasn't done in her vlog format. Through her, we vicariously step into a privileged life, no doubt, but what's great about Small is her refreshing ability to make her viewers feel good through her contagious, bubbly happiness. "People tell me that they love watching my vlog because I make them happy, I make them smile. Nakakwala ng stress. Nakaka-good vibes lang. It's so fulfilling when I hear them say that they forget their problems and nawawala ang depression nila for a time when they watch my vlog," she says.
Not only did she offer almost half an hour of feel-good viewing in her Metro Channel debut episode. We also picked up some of her best practices to make her home a sanctuary.
Read about them here: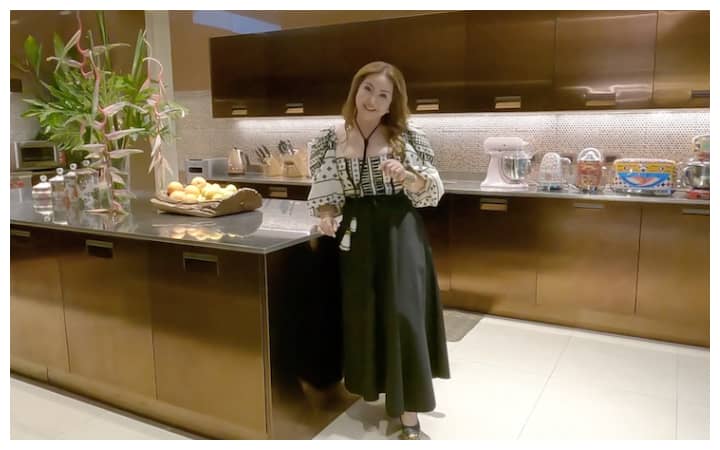 How To Make Your Home A Sanctuary By Small Laude
How To Make Your Home A Sanctuary By Small Laude
Small Laude, "YouTube's Favorite Tita" and Metro Channel's newest darling, sums it all up with these parting words, "Listen to Tita Small, guys. I know these things. Of course!!"
Missed this episode? Watch the video here:
"It's A Small World" airs on Metro Channel every Sunday at 8:30 PM. Metro Channel is available on SKY Cable Channel 52 or 174, GSAT Channel 70, and Cignal Channel 69!