This Two-Bedroom Condo Was Designed and Built in Two Weeks
For a career woman, Model Space Studio delivered a Japanese-inspired oasis of calm in the city. Take their lead on some simple, effective design strategies you can apply to your next renovation project.
A pocket of comfort and safety within the city, a homey aerie, a contemporary nest—these were some of the wishes of a career woman when she presented this project to Model Space Studio. Always on the go and toggling between various meetings, the professional wanted this particular home in the Philippines to lean towards some design elements that remind her of her native Japan. Feeling at home was of utmost importance to her, and with this design brief, Model Space quickly went to work on creating this warm, modern Japanese-inspired abode—all in two weeks!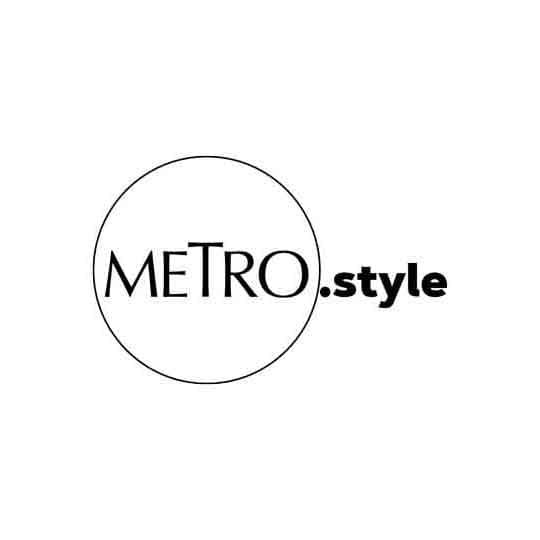 This Japanese-inspired condo was built on neutral shades, a nod to the Japanese reverence for all things natural | Courtesy of Model Space Studio
No stranger to meeting clients' demands in high style, Model Space Studio operates on a philosophy that espouses the importance of well-considered design to the built environment. Their official hashtag, #DesginMatters, refers to a three-fold approach to their practice: conceptual design, architecture, and execution through building. Founded by Architects Norvim and Aimee Mallari, they describe themselves as "a community of young, collaborative designers of different creative disciplines."
"We were able to transform the 2-bedroom condo in 2 weeks despite some mishaps and delays regarding permits and orders. We were also [asked] to make the space well-dressed to welcome the clients. The clients also requested for specific items such as a 4-seater dining, a big sofa and TV system. All these were achieved despite the small space of the living area," says PJ Almera, Creative Director of Model Space Studio.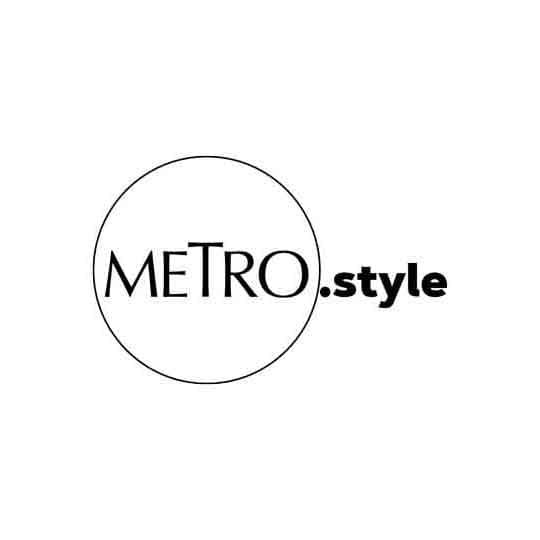 In order to meet the project's tight deadline, the designers sourced for readily available furniture in accessible sources such as SM Home, CW Home Depot and Market Market. | Courtesy of Model Space Studio
The designers looked towards the warm textures and tones found in Japanese design that is typically characterized by clean lines, a reverence for natural materials, and the absence of clutter. To complement this and to add comfort to an otherwise minimal design, Model Space incorporated Mid-Century Modern-inspired furniture.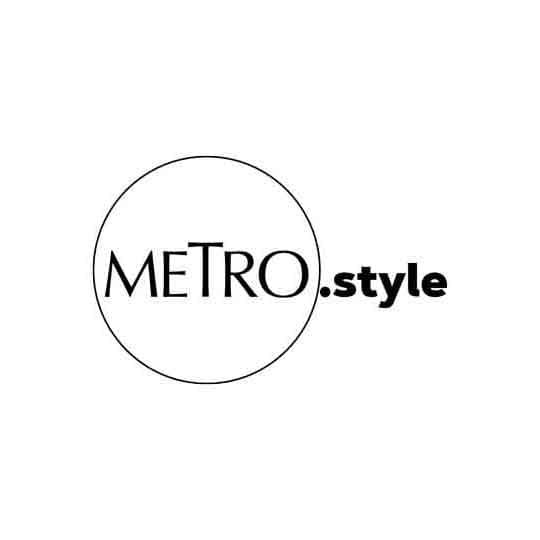 Beige, ash and white make up the monochromatic palette of this dining area. | Courtesy of Model Space Studio
Mind Your CMF
Knowing that they had very limited time to meet the client's wishes, the designers took a methodical approach to achieve their design. Key to their success was going to furniture resources that were already available in the market. Sourcing took place from accessible retail platforms such as Market Market, MC Home Depot and SM Home. With this as a road map, they proceeded to plan the space. Finishes, or the CMF (Color, Material, Furnishings) came next. It is no small feat to multi-task, but this was imperative, given the project's urgent deadline. "We needed to start with this, especially for the floors and walls, while simultaneously sourcing for furniture to save time. We also started sourcing for appliances. We had to first choose the important ones to give them options. While orders are being completed for the furniture, we simultaneously checked the tiling, painting, and wallpaper, and curtain installations while sourcing for accessories. We then selected accessories and styling pieces that would go well with our scheme and chosen furniture pieces," Almera says, describing how each carefully chosen element in the space was considered.
Given all these, the space took off on a high note with its monochromatic color scheme. Dominated by neutral shades of coffee, ash and beige, the scheme mimics earth tones, referencing the Japanese penchant for natural materials. These colors were also considered to lend the illusion of a bigger space, counter-balancing the amount of furniture that would have otherwise rendered the space to look smaller and cramped. At its final styling stages, greens were added to the scheme to make it feel fresh and vibrant.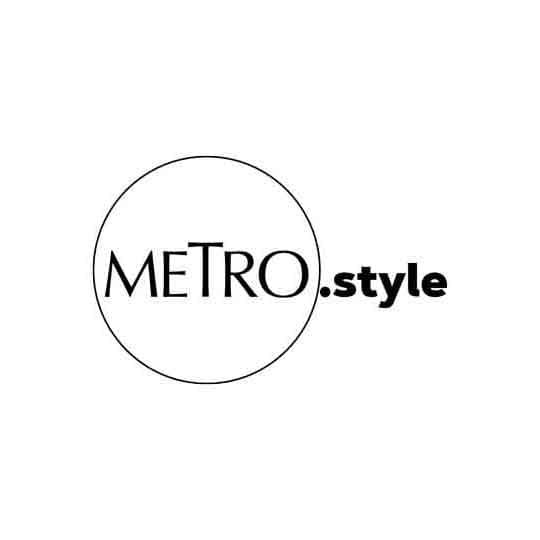 Green elements were later added to make the space feel fresh and vibrant | Courtesy of Model Space Studio
Small moves. Big design impact.
In order to mark key spaces, the designers did not rely on a lot of interior architecture construction because of the project's time frame. Instead, they introduced specific material changes to highlight certain spaces. "Most of the architectural interior elements were on the surface and the faux beam to conceal the pipes. The tiles applied on the TV wall was one of subtle accent features to add character on the plain matte wall. Fortunately we also found accessories to match the tile. The flooring was also changed to wood vinyl from ceramic tiles to add softness, comfort and warmth to the space," says Almera. In the end, the project is all about simple design moves with huge impact, because of the designers' thoughtful consideration of a client's brief, all while delivering on a tight timeline. "Some of our favorite elements [in this project] are the mixture of subtle textures, the use of natural wood and homey luxurious warmth of the over all space," says Almera.
All photographs courtesy of Model Space Design Studio. @modelspaceph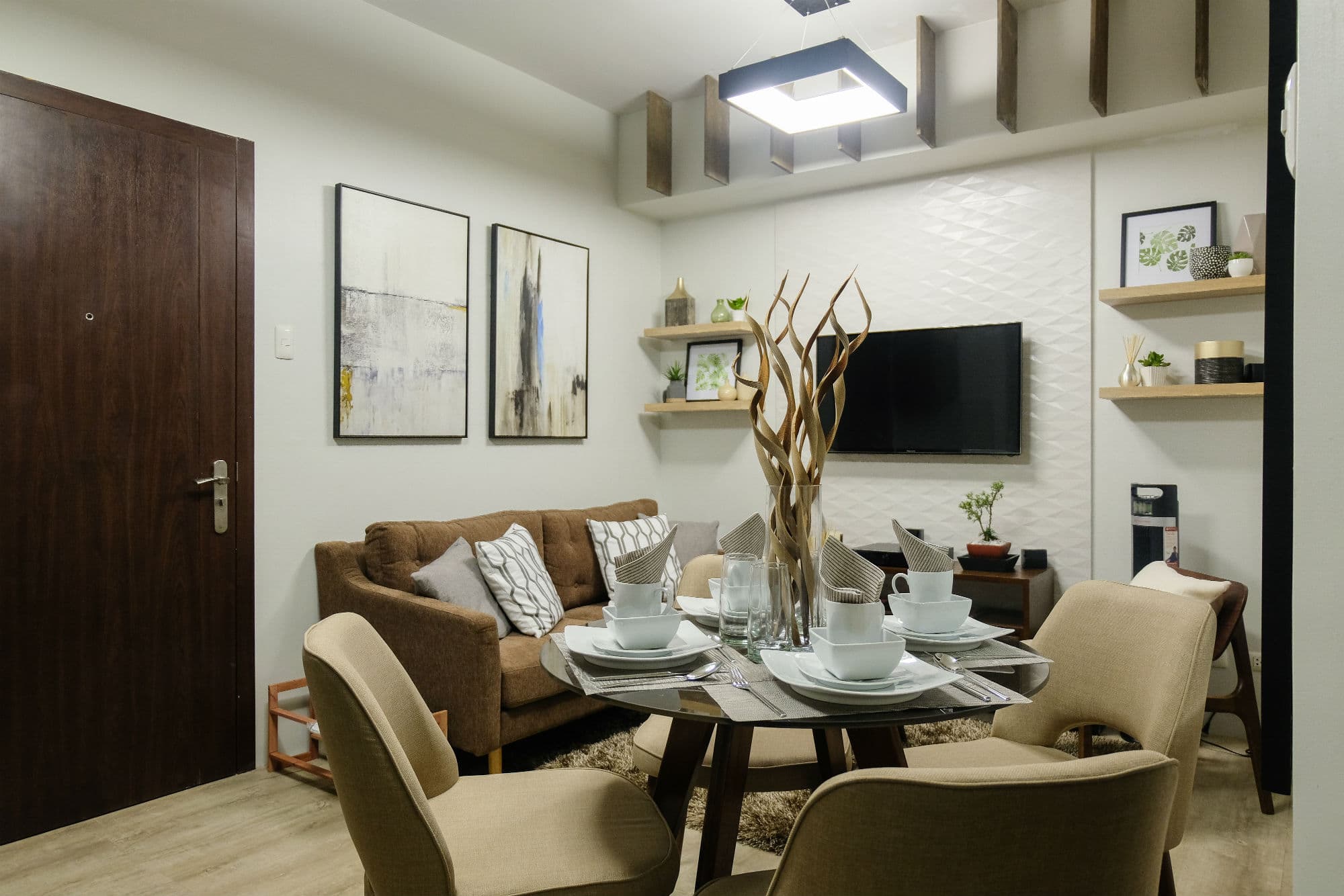 SWIPE LEFT OR RIGHT
TO NAVIGATE BETWEEN PAGES