Learn 5 Useful Takeaways From This Japandi Starter Home
Frances Cabatuando of Nobi Home documents her first time living alone… Here are tried and tested lessons from her experience
Frances Cabatuando started Nobi Home back in 2019 to document her first time living on her own away from her family. She started with a bare condo unit and slowly accumulated furniture and decor with a distinct Muji-esque aesthetic in mind. "I describe Nobi Home as an 'ever-growing house'.
Fitting, because Nobi means growth in Japanese. My vision for Nobi Home was Japandi at first: neutrals, wood, earthy materials and textures, straight lines, and minimal elements. Eventually the design started becoming less Japandi, and now it's more inspired by Korean lifestyle vloggers, particularly ondo온도! I don't know what it's called, but it's cute, playful, cozy, and simple," Cabatuando explains.
A quick look at Nobi Home's feed can give you inspiration and tips on how to create a similar feel for your home. Here are 5 takeaways we found helpful:
1. Stick to a muted color palette.
A muted color palette is easy on the eyes and will create a cohesive look for the space. Once you have defined and limited your color palette for your home, this will guide you whenever you're tempted to impulsively buy furniture or items for your home online. Will it fit right at home with the rest of your items? Will it stick out like a sore thumb? "I have a mental color palette that I keep in mind when I shop. So when I buy things, it has to be in the same color family. Same with textures and shapes. And while it is often muted in color or straight in shape, there has to be some softness and warmth to it. There aren't striking colors that are loud. Everything's muted. Everything's simple. Everything has some softness to it whether in textures or colors," Cabatuando says.
2. Source for furniture that can perform more than one task
Incorporating wooden furniture into your space will be key in creating a Nobi Home look. For Nobi Home's 38 square meters, every millimeter counts so your furniture should work double time. The Nobi Rolling Bed which sits right on the floor can easily be rolled up and put away when not in use. Her Slots Mirror by Lamana that she designed is a full body mirror that incorporates a peg board to put her hair dryer and other accessories on. Make sure that when you do get wooden furniture that they are all the same wood color to fulfill Tip #1.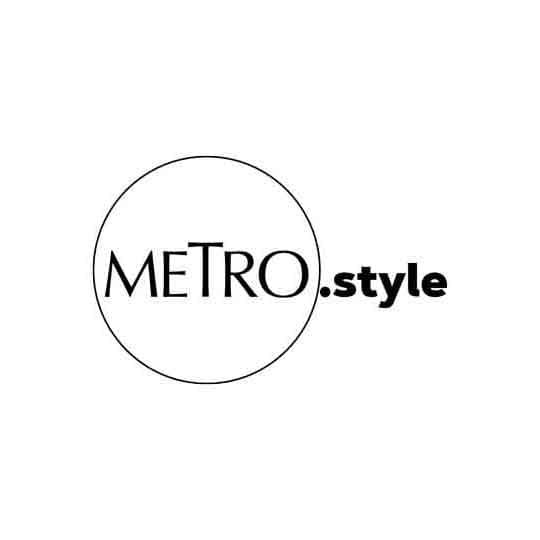 Slots mirror designed by Cabatuando, executed by Lamana. | @nobi.home
3. Imperfection is OK
The Japanese term wabi sabi which essentially means to find beauty in imperfection. In the Nobi Home setting, you can keep in mind that imperfection is OK. "I like adding little imperfections to make it feel 'lived in': The throw blanket isn't perfectly folded, the artworks are not of equal sizes, the chairs are mismatched. While the items are almost from the same collection, I layout or place them imperfectly so it doesn't feel like a showroom.
4. Accessorize your home mindfully
This will make sure of a less cluttered space. Deeply considering if an item fits the look of your space, if it is still useful, or if it brings comfort to you is important to a Nobi Home. "When you're surrounded by the things you love, it really brightens your day, right? So imagine if you live in a place surrounded by items you carefully selected and designed, it just makes you smile. I think I have designed Nobi Home in a way that it helps me slow down," Cabatuando - who works in the fast paced world of advertising - points out.
5. Let natural light in
Especially in a condo unit with limited access to natural light, make sure you take advantage of the windows that let light in. Be careful not to obstruct them too much or if privacy is not an issue, opt out of curtains altogether like in Nobi Home's living room. In Nobi Home's bedroom, her curtains are fixed with a smart curtain track that can open and close with one simple request from Alexa. "The floor to ceiling windows just make my space look bigger than it is. I love that the light comes in generously and it just helps me be productive during the day. At night, I see beautiful lights from buildings and it feels romantic somehow," Cabatuando shares.
See more corners of the ever-evolving Nobi Home here: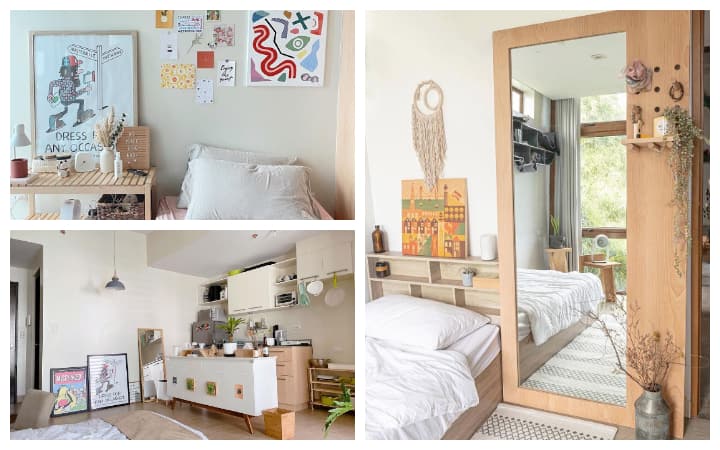 Photo Gallery
Photo Gallery