An Affordable Space Is Your Go-To Home Improvement Guide Online
This all-online design service lends a hand to every homeowner looking to recreate their space—all in the comforts of one's home
Isn't it fun and convenient to have a friend to talk to and help you in designing your home? Sure, you have the idea—the theme, what pieces to bring in, the color scheme, and so many other considerations. But having a professional by your side works wonders. Design is a specialty service and as such, not everyone can offer sound advice to make the home the one of your dreams.
This is exactly what An Affordable Space is all about. Now more than ever, the online medium has turned into a way of life, and one of the team's designers and owner, Kath Mitra Angeles took advantage of this opportunity to be the go-to designer for those looking to improve their personal spaces.
"We launched An Affordable Space online last July 2020, when we noticed the surge of people doing DIY home decorating," Kath tells Metro.Style. "We wanted to offer a bit of technical support to customers worldwide in jumpstarting their quest to design their spaces."
Basically, this all-online home design service offers help for customers in decorating their homes by doing the stuff they cannot easily do, like design or visualize their space in 3D or do a basic floor layout before they do any actual renovation or buy any furniture. With such services, one won't need to go greater lengths to test out an item just when you bought it already or do a drastic design change then regret it later. Having An Affordable Space on your tab is an easy way to avoid such mistakes and achieve the space of your dreams.
The process is pretty straight-forward that even technology-challenged people would find it effortless. You choose from their three available packages—A, B, or C. Package A includes two rendered images and one before and after clip; Package B, two rendered images, one before and after clip and a furniture plan. Finally, Package C comprises of 2 rendered images, one before and after clip, a furniture plan and a shopping list. Prices for these packages progressively increase as more services are offered with each. Clients then engage in a design chat to discuss all the preferences in order to make it very personal. After three days to a week, they send out the rendered image to the customer.
"We know there's a lot of free information on the internet about designing or decorating your space already, but the difference with what we offer is that it's personal. We don't just grab random inspirational pegs—we actually chat with our customer and design the space in 3D all at a very affordable cost," she shares.
At present, the company has shortlisted the design themes you can choose from to 12, with everything having a touch of contemporary style to complement our modern-day living. Living up to their namesake, An Affordable Space is on the mission to offer all things affordable to make every customer's home look good.
"A home is a very personal space. We offer these simplified packages because we want our customers to make their homes their own. We are just here to help them jumpstart their design quest and make their design experience more worthwhile," Kath further comments.
From a designer perspective, she gives out some word of advice when making home improvements. "Proper planning can help maximize a space—it's the most important part of design. The most common mistake people do is they tend to overbuy items, like furniture and decor. An Affordable Space will design for you and with you—you'll have a visual guide from the start plus a design companion to raise your design concerns to," the designer says.
"Space shouldn't just be beautiful, it must also be functional. Most importantly, the items you put in should be proportional to the space!" she adds, as a pro tip.
For now, their focus lies on design services. However, in the future, they're eyeing on the launch of affordable home items which will all be available online as well.
Check out the gallery below for a look in sample renderings that the company offers: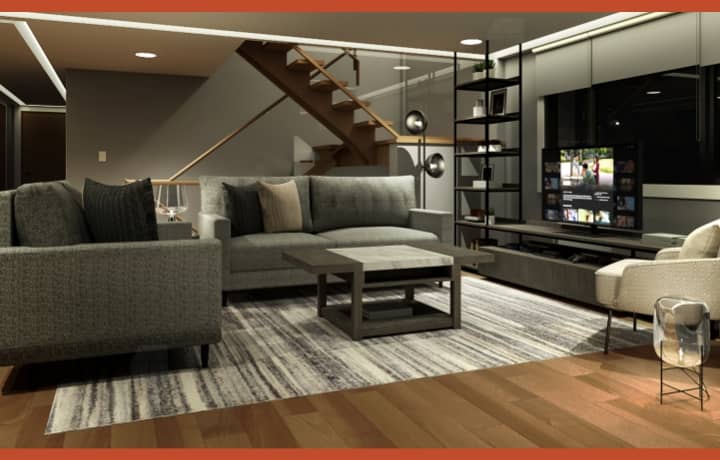 An Affordable Home
An Affordable Home