Bold And Bright Decorating Moves Make This '60's Cebu Home Renovation Burst With Character
SEPA Cebu's Dianne Espera lets us into her colorful home that she created for her mom
"What makes a home 'home' to me is the people living in it," SEPA Cebu and Finders Keepers Cebu owner Dianne Espera tells Metro.Style. "My mom is my home and my refuge, and I wanna take care of her like she did for us. My mom is home in every sense of the word."
For this reason, the founder was inspired to rework the look of their family home, which was built way back in the 60s. While the place had undergone several renovations previously, Dianne's fresh ideas turned it into a quirky and vibrant space, teeming with character and liveliness. The tasteful choices of color combinations and unique and statement furnishings that garnish the house make this not just a dwelling but a work of art.
The new look was the aftermath of some events in the creative entrepreneur's life. After losing her dad, her grandmother, and her sister a few years ago, Dianne was determined to create a fresh new environment for her mom—a look that will encourage cheer and good spirits.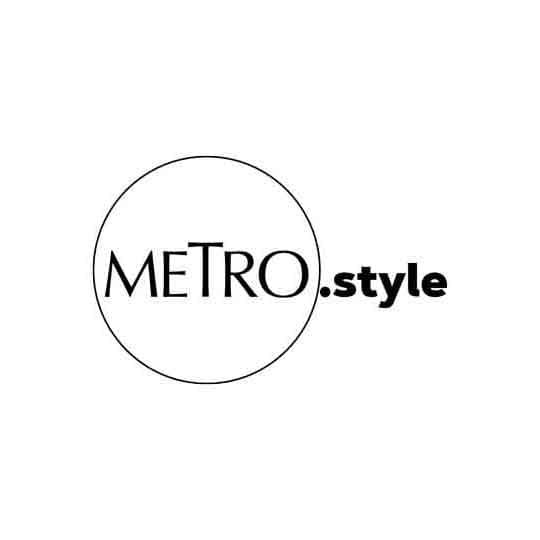 An open plan, bright colors, and bright flourishes are the result of Dianne Espera's creativity in this renovation of a '60's home in Cebu, an homage to her mom. | Courtesy of Dianne Espera
So in February 2019, when her mom took a short vacation, she got down to work on the renovation project. Dianne describes it as a complete 360 change—she moved and broke all the divisions, removed the cabinets, painted the house, bought new furniture, added decorations, and tried some DIY. "I didn't really have a major plan in mind. I just really wanted it to look happy and vibrant and wanted to rearrange the placement of things," she shares. Her mom returned to a totally different house.
The founder is happy with the result, as she achieved her goal of creating a happy home with lots of positive vibes. The design is reflective of her personal taste, which is tropical, quirky, and fun. Dianne is particularly charmed with the piano area, which marries the new and old things.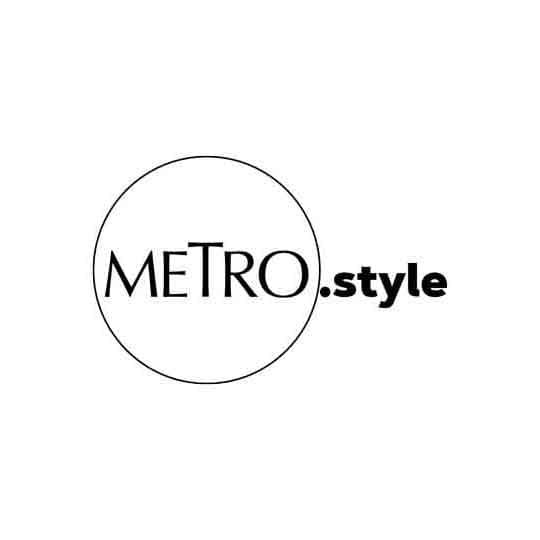 Dianne accessorized this home with a merry mix of the old and the new. | Courtesy of Dianne Espera
"The piano in particular is an old one which we repainted and gave a Mexican vibe to it. I love that the things are so random, like you can find brass ants on the table, a hanging melted clock, a triceratops stool that I used as a magazine rack, then across it is a dog table carrying giant cherries on top. It's just so overly quirky and I love it because it very much speaks of my mom and I's personal style," she muses.
Dianne recalls how her mom would get all excited whenever she puts another detail in their already beautiful space. "She was like a kid waiting for her toy to be assembled," the entrepreneur observes. As they work closely together in every nook and cranny they decorate, the mom-and-daughter tandem formed a great symmetry of ideas. While she mentions that her mom being a hoarder was quite a challenge, Dianne is happy that they are able to work everything out.
Feeling inspired by the space? The SEPA Cebu owner advises to "just play." "Never be afraid to mix and match. You don't always need new things to give a space a new look—sometimes, just a fresh coat of paint and a whole lot of D.I.Y. is needed! And remember, life is too short so live boldly in every sense of the word," Dianne happily remarks.
In the gallery below, take a full tour of the entrepreneur's lovingly decorated home!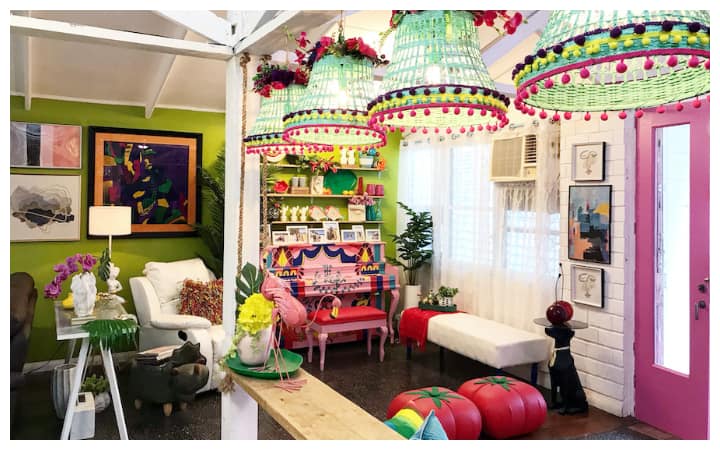 Bright and Bold Home Renovation in Cebu
SWIPE LEFT OR RIGHT
TO NAVIGATE BETWEEN PAGES
Dianne Espera's Bright and Bold Home Renovation In Cebu
Photo Credit: Courtesy of Dianne Espera
Dianne Espera's Bright and Bold Home Renovation In Cebu
Photo Credit: Courtesy of Dianne Espera
Dianne Espera's Bright and Bold Home Renovation In Cebu
Photo Credit: Courtesy of Dianne Espera
Dianne Espera's Bright and Bold Home Renovation In Cebu
Photo Credit: Courtesy of Dianne Espera
Dianne Espera's Bright and Bold Home Renovation In Cebu
Photo Credit: Courtesy of Dianne Espera
Dianne Espera's Bright and Bold Home Renovation In Cebu
Photo Credit: Courtesy of Dianne Espera
Dianne Espera's Bright and Bold Home Renovation In Cebu
Photo Credit: Courtesy of Dianne Espera
Dianne Espera's Bright and Bold Home Renovation In Cebu
Photo Credit: Courtesy of Dianne Espera
Dianne Espera's Bright and Bold Home Renovation In Cebu
Photo Credit: Courtesy of Dianne Espera
Dianne Espera's Bright and Bold Home Renovation In Cebu
Photo Credit: Courtesy of Dianne Espera
Dianne Espera's Bright and Bold Home Renovation In Cebu
Photo Credit: Courtesy of Dianne Espera
Dianne Espera's Bright and Bold Home Renovation In Cebu
Photo Credit: Courtesy of Dianne Espera
Dianne Espera's Bright and Bold Home Renovation In Cebu
Photo Credit: Courtesy of Dianne Espera
Dianne Espera's Bright and Bold Home Renovation In Cebu
Photo Credit: Courtesy of Dianne Espera