From "Boho Maximalist" to "Coastal Comfy," This Living Room Is Transformed With A Timeless Blue And White Scheme
Inspired by Ralph Lauren's Round Hill Residence in Jamaica, this room will transport you to destinations of sea and sun
We all seem to have had a lost summer, with it being marked by staying indoors, but we can always bring its imprint into our rooms. Remember this living room? Metro.Style featured it as a cozy quarantine haven where one can imagine whiling the time away in its sea of textures and color.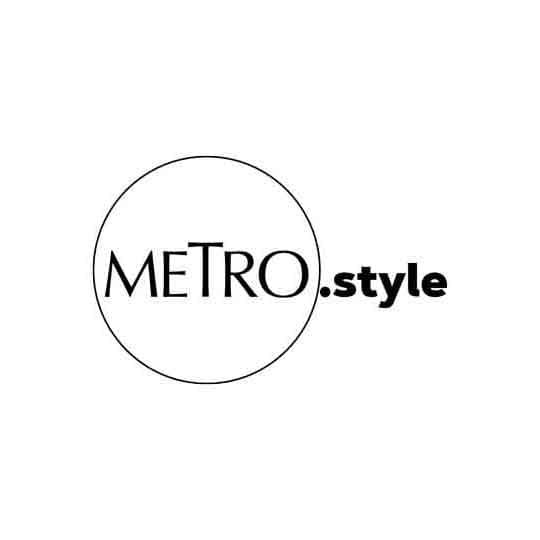 This LA Living Room owned and styled by George Garma sported this maximalist look just before its makeover. | Courtesy of George Garma
Its owner, antiques dealer and interior stylist, George Garma, has changed things around, inspired by summers spent in coastal locales. "Summer is just around the corner here in the US, and it's scorching outside. I thought I could use cooler colors for a change," he says. And what better way to transition into summer than with the coastal classic theme of blue and white? This color combination is charged with many associations in relation to the summer months, among them, strolls by the beach, the purity of water and the vastness of the skies overhead. Still sheltering in place, George Garma says, "Blue and white reminds me of the sea. My family used to live on the beach in L. A.—for 30 years—before we moved to Northern California. We now live in the valley, which is far from the sea. My kids said they miss going to the beach. You see, we used to kayak and collect sea shells a lot. By using blue and white as color scheme, it makes us feel we're back on the beach."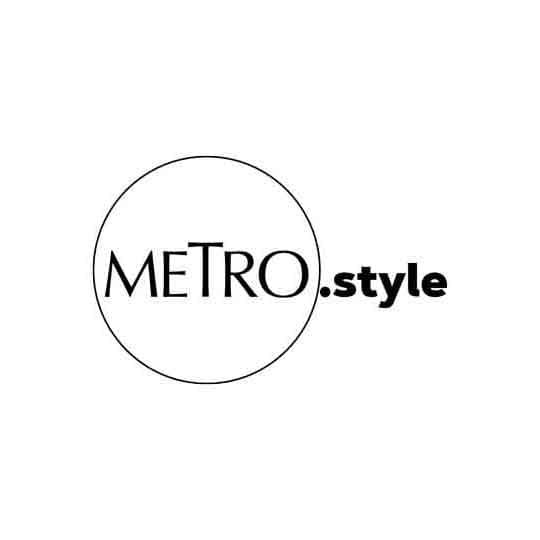 The blue and white theme has transformed the living room into a refreshing space, with references to the sea and summer.
A timeless theme, decorating with blue and white requires some judicious calibration and a keen eye for knowing when to stop. Naming Ralph Lauren as his design hero, and having had the honor of supplying accessories and furniture for the designer's stores and Bedford, NY home, George took his cue from Ralph Lauren's Round Hill Residence:
https://www.pinterest.ph/pin/516788125964339691/
"In Jamaica I have no obligations. It's very serene. A different world, far away from everything," Ralph Lauren said about this particular locale. Channel this tranquillity with a blue and white interior scheme. George Garma offers these tips:
1. Choose your favorite shades of blue from a color spectrum. Use only the blues you can live with.
2. Use white as your more predominant color. Too much blue tends to make a room look dark. You don't want a dark room for summer. For example, use white on your walls and sofa, blue for your accent pillows and other accessories.
3. Oriental pieces, especially Chinese, make for excellent blue and white accessories: Ginger jars, chinoiserie, willow plates, pagodas, Chinese blue and white stools and large ceramic fish pots.
4. Use vintage French or English bed ticking as pillow cases. They usually come in blue and white stripes, plaids, checks, toile, and other patterns. Vintage because the more faded blues tend look more crisp when combined with white.
5. In using blue and white, don't confine these colors to just one section of the house. For consistency and continuity, use blue and white accessories or accent pieces (curtains, bed sheets, pillows, lamps, picture frames) in every room. Yes, even the shower curtains in the bathroom!
Here's a look at this room's details, before its makeover: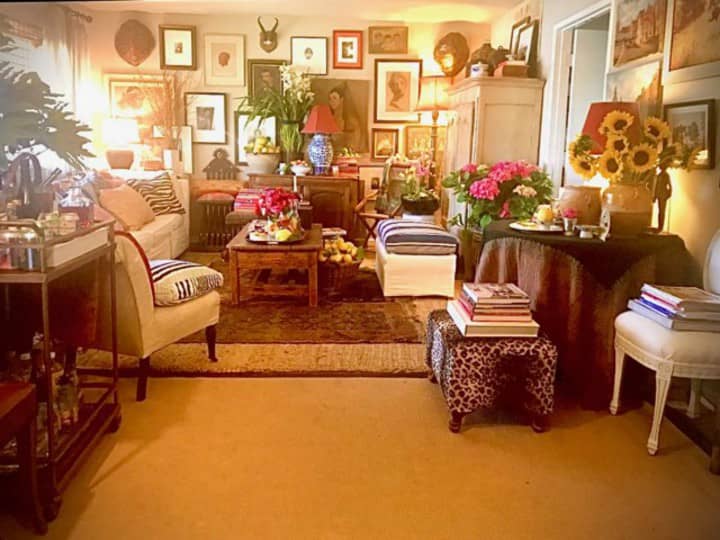 Before- Maximalist Living Room
Before- Maximalist Living Room
After a few days with George's inspired styling, this living room now sports this refreshing blue and white look: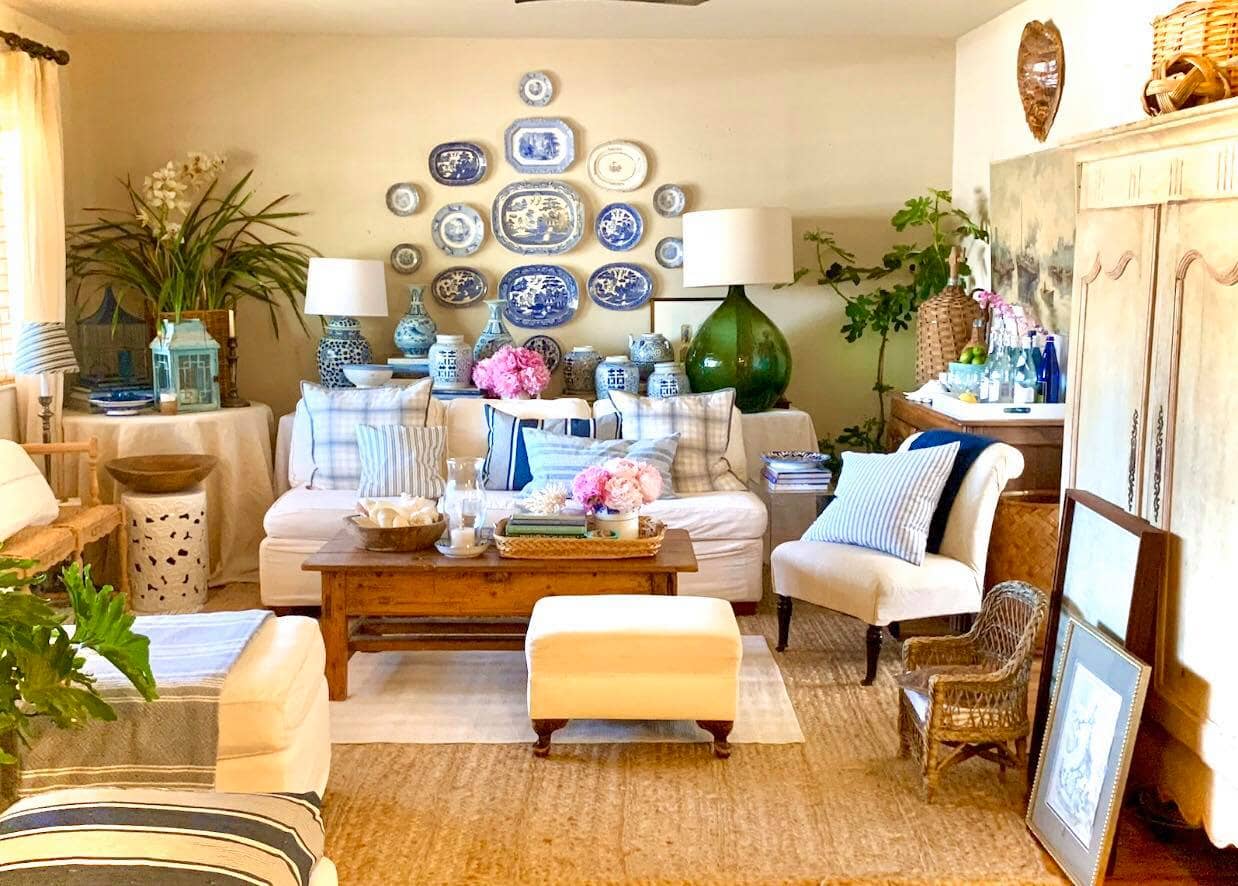 After- Coastal Comfy Living Room
After- Coastal Comfy Living Room
All photos courtesy of George Garma