Villa Bridgerton Inspired Modern Dwellers To Dress Up Our Homes In Opulence
The local villa takes Manila-based fans a step closer to living like the grand royals of Regency England
The hype of Netflix series Bridgerton brought an inspired set to the Philippine shores. In celebration of the show's second season, Villa Bridgerton was staged and opened to the public until this weekend for a sneak peek and an actual experience of living like a royal in 1800s England.
The villa is nothing short of opulent perfection—the whole exhibition screams polished and grand from front to every nook and cranny. The ancestral home that served as the foundation for Villa Bridgerton carries a rich history that fits the overall theme.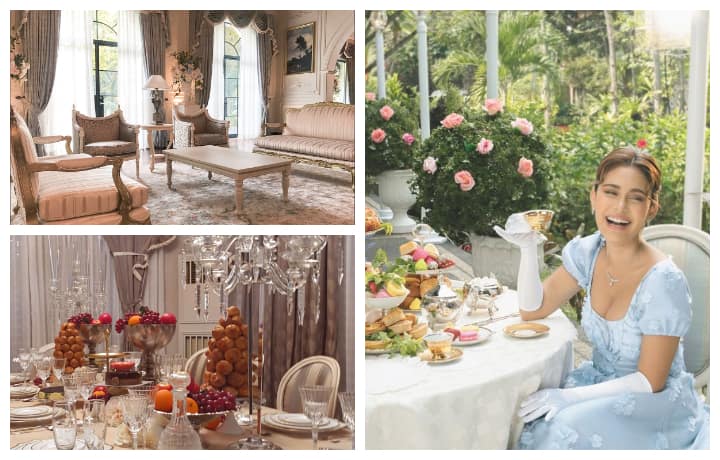 Photo Gallery
Photo Gallery
Finding its roots as Doña Narcisa B. de Leon's former residence, the abode is a Spanish mediterranean style house designed by Architect Pablo S. Antonio in 1935 and was renovated by Architect Gabriel A. Formoso in the 1970s. It served as shooting locations for various films and was also the residence of Atty. Manny de Leon and his wife, the former Imelda Pamintuan, and their family for many years before it was sold.
In most recent TV history, viewers recognize the place as Lola Nidora and her sisters' home at the height of Eat Bulaga's AlDub. Butch Francisco reports in PikaPikaPh that the original location for these scenes was the Vera-Perez mansion, but due to constant WiFi problems for the live airing of the show, the production crew turned to the De Leon Mansion as option two.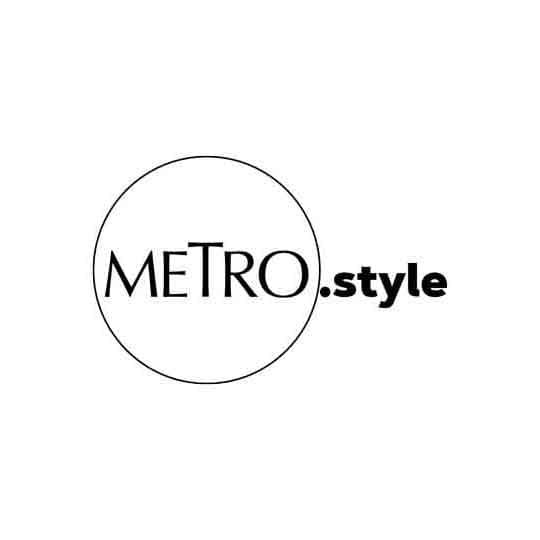 Wally Badiola as Lola Nidora, Main Mendoza and Alden Richards shooting on location in the De Leon Mansion. | Still from AlDub, GMA Network, 2015.
Now, the site is dressed up lavishly, giving it an old glamour glow up, courtesy of Moss Design. Beginning at the entrance, visitors are welcomed with a white elegant carriage that served as a means of transport back in that era.
The serenade of a string quartet adds to the grand atmosphere, but it's the Victorian-style interior that speaks of fancy life lived within the whole mansion. In the living area, each furnishing made a statement—the large glass chandelier, the vintage carpet and lamp, the matching couches, and the tasteful draperies.
Meanwhile, hostesses will learn a thing or two in creating a swanky tablescape. In the dining area, glass candle holders add a glitz to the set up, while dessert spread made for a delicious alternative to the usual floral- or lantern-dressed centerpieces. Porcelain and glass dinnerware amp up the charm of the space.
On to the bedroom and you'll know that it's a space fit for royalty. Regal in many places, from the silk sheets to intricate ornament details in all its furniture. The arched full-length mirror is also a statement, noteworthy piece.
Finally, the garden area welcomes guests to play a round of croquette and hangout in the outdoor tea salon. The outdoor area speaks of extravagance with such lush greenery, china, and other regal items!
Images by @netflixph @officialthefanboyseo