The Baluartillo de San Francisco Is Transformed By An Artist As A Reflection On Christ
Just in time for the coming season of Lent, "Artist On A Mission," Kristine Lim engages her audience in an immersive exhibit in historic Intramuros
In celebration of the Art's Month of the Philippines, Artist on a Mission, Kristine Lim, opens her Art Installation at Baluartillo de San Francisco Javier, Fort Santiago, Intramuros Manila. The Art Installation was entitled Portraits of Christ.
The installation started with a dedication ceremony by Pastor Monique Lopez – Ong (Head Pastor of Revelation City Church and Host of ABS-CBN's Real Talk). Present with Kristine Lim to formally open the said exhibit are Atty. Guiller B. Asido (Administrator, Intramuros Administration), Mayor Victoria Lao Lim of Gasan Marinduque, Engr. Dimas S. Soguilon (Former USEC of DPWH), Susanne DS Tiausas (Managing Director of Art Lounge Manila), and Anjila Lim (Kristine's Singaporean Partner and Friend who's currently the Managing Director of AOR Global). Portriats of Christ was curated by Ian Belleza and Presented by the Department of Tourism, It's More Fun In the Philippines, Intramuros Administration and Art Lounge Manila.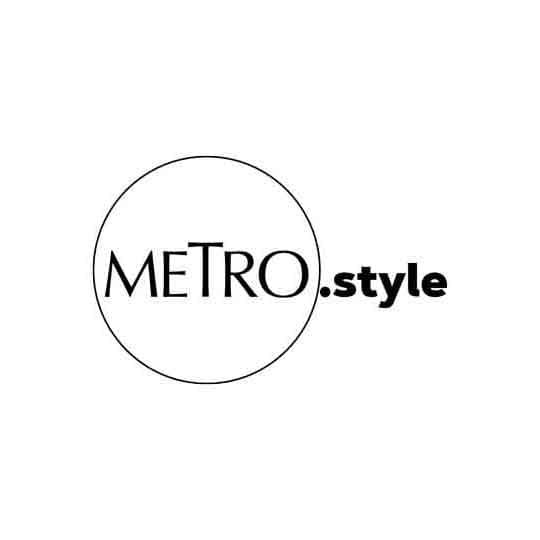 Left – Right:_Engr. Dimas Soguilon (Former USEC of DPWH), Susanne Tiausas (Managing Director, Art Lounge Manila), Mayor Victoria Lao Lim (Mayor of Gasan, Marinduque), Jasper Lim, Kristine Lim (Artist on a Mission), Atty. Guiller B. Asido (Administrator, Intramuros Administration), Anjila Lim (Managing Director, AOR Global, Singapore), Nilda Juan Soguilon | Courtesy of Kristine Lim
Curator's Notes
Curator Ian Belleza urges the audience to look within when traveling through the dramatic tunnel draped in red velvet to symbolize life and love.
" As you walk along the tunnel, you are encouraged to reflect on your life and your relationship with God. Gaze into the mirrors and who do you see? Obviously, you see a reflection of yourself. However, have you ever thought about being with God when you gaze in the mirror? Remember, God made man in His image; this is what Kristine Lim wants us to remember as we take a walk along her exhibit. Thus, we see the many Portraits of Christ," his exhibition notes state.
Echoing this sentiment, artist Kristine Lim says, "Portraits of Christ taps on the controversy in history and theology that no one truly knows the real face of Jesus. The face that we recognize to be our Lord's is, in fact, far from what He could have looked like. The different interpretations of the face of Christ have been dependent on the culture, taste, and era of the artist that envisioned and forged it. It has also heavily relied on the income that the churches can get based on the responses to the religious visuals that people were presented with. This was very evident during the time of Pope Leo X; as overly pointed out by Martin Luther. If we are to read and understand the Bible truly, the best way to see the face of Christ is to see our worth and the worth of others."
Take a look at the Baluartillo de San Franciso's transformation in the gallery below: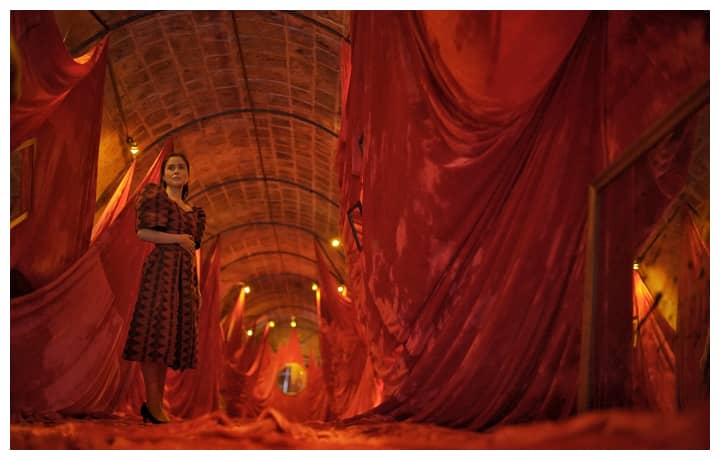 Photo Gallery
Photo Gallery
Portraits of Christ by Kristine Lim can be viewed in the Baluartillo de San Francisco, Intramuros,, Manila through April 1, 2022.
Photographs Courtesy of Kristine Lim