Monino Duque Shares How Proper Lighting Has Changed The Look Of Malacañang
The master of scenic design maximized the power of lighting to dramatically transform Malacanang's halls
When it comes to the art of lighting, there's no other person to go to than the master himself, Monino Duque. With his more than 50 years of expertise in harnessing the power of light for the theater and for big events, it's no impossible feat that his expertise transformed what used to be Malacañang Palace's dark and drab halls.
When he was first tapped for the project, he was all game and honored to work on it. He remembers how, during prior events in the palace, Monino's attention was taken by its dimness. "It felt sad—it didn't feel like a palace. I kinda liked it that way, pero walang sense of joy or happiness," he recalls. "So the marching order was to make it feel like a happy place; make it feel like a palace, and brighten it up."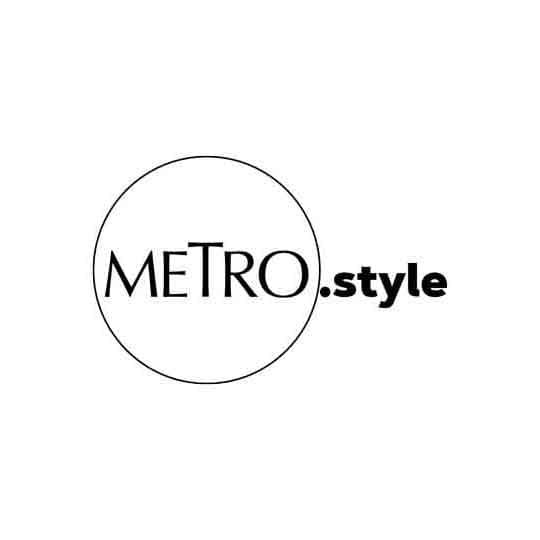 Master scenic and lighting designer, Monino Duque, transformed Malacañang Palace with his artistry. | Courtesy of Monino Duque
So brighten it up, he did—only, the proper way. The designer avoided theatrical lights, despite being all too familiar with its use given his years working for the stage. He also made sure that equipment will not be seen, and only the illumination will take centerstage wherever it is necessary.
"Lighting does not grab attention itself. It's there to enhance—to accentuate something that is there at the right time and when it is necessary to accentuate," Monino points out. "All I needed to do was choose which areas to accentuate and which areas to light, para makita siya the way people should see it."
Take, for example, his work on the Rizal Hall. While its glorious ceiling and mesmerizing chandelier could be a total scene stealer, as its ceiling shines with a sheen of gold; only it was buried under shadows and left un-emphasized due to the fluorescent lighting surrounding it. Monino knew he had to impose a change.
So he did—he changed the fluorescent lights to warm lights, which helped highlight its gold elements that he can't help but be in awe of. Similarly, he reworked the chandelier's bulbs for a brighter spark that added body and character to the hall. In some parts, the designer opted for clear, crystal-like bulbs instead of the frosted ones to show off the space with that requisite glimmer.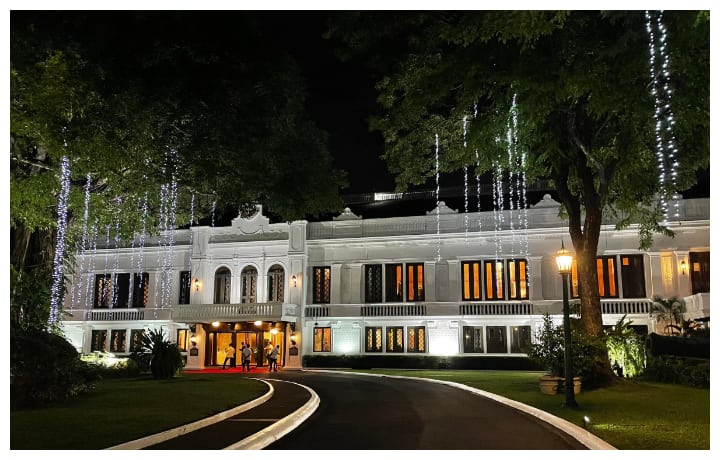 Photo Gallery
Photo Gallery
Apart from interior light, he also oversaw the exterior lighting, especially manned during one of his evening visits. On one of the white walls around the palace, he suggested for natural light; for the magnificent balete tree (fondly called Mr. Brown), by the entrance, he adjusted some lights so that visitors of the palace can't help but take a look at the handsome flora guarding the structure.
Monino also lit up the palace's seal, the hotspots around and within the building, the rooms, and the area at the back of the palace. "My problem there was how to make the space look beautiful without distracting people from the fireworks display [that culminated the recent Inauguration evening]," he muses. "So simple lang yung parameter—there were a few little lights on the trees, on the right and left wall. But what is stunning is when you turn around to go back to the palace, ang ganda ng building because all the lights are on."
His technique in maximizing the power of light, especially for such important occasions? Be the venue's first guest. "I had to pretend that I would be the first guest that would come in, because what I would experience would probably be their experience as well. So I looked at the space and think, 'Ano ba ang dapat nilang makita?'" Monino notes.
All in all, it took Monino and his collaborators of engineers and technicians to change hundreds of bulbs around the palace from ordinary resources anybody can tap themselves, such as Lazada and Wilcon. And the result? Simple, elegant, and celebratory.
Monino hopes that Malacañang's lighting changes remain. "My intention was for [my new lighting scheme] to stay," he shares. And it most likely will—as he reveals that the Malacañang engineers have already asked for his help for the upcoming holiday season.
And we're looking forward to this possible upcoming spectacle that the designer will pull off at the palace come the holidays!
Photographs Courtesy of Monino Duque