Industrial Styling 101: Renovation And Restyling With Itaewon Class
On its first anniversary, take cues from Park Sae-ro-yi and his team's hands-on space makeovers in Itaewon Class
Itaewon Class (JTBC, 2020) is a Korean drama that has had considerable ratings success and has been seen worldwide streaming on Netflix. Based on the webtoon of the same name, it is the first drama produced by the film distribution company Showbox. This is the first anniversary of this drama but its characters, amazing music, locations and redemption story always fascinates us, deserving a re-watch. The drama revolves around the life of Park Sae Ro Yi, played by Park Seo-Joon, a young man with a complex past, a reserved soul, and strong principles.
The life of Park Sae-ro-yi (Park Seo-joon) was disrupted after he was expelled from school for punching a bully and after his father's death. After his prison sentence, he decides to follow in his father's footsteps and open a bar-restaurant in Itaewon, DanBam-Honey Night, but initially will not have the success he had hoped for. Only after meeting young influencer Jo Yi-seo (Kim Da-mi), the help of her staff and participating in a broadcast to elect the best Pub in Korea, will she achieve the success she had hoped for. Crucial is the desire for revenge against the Jang family, responsible for the death of their father and owner of the Jangga Group, a famous South Korean food conglomerate.
The pub in this drama plays a fundamental role is in fact the basis on which the protagonist will realize his redemption for himself and his friends. The name DanBam in Korean means 'honey night,' representing Park's dream of a peaceful life free from worry and loneliness.
Aside from this compelling story, we took some makeover and renovation pointers from Park Sae-ro-yi's two pubs in Itaewon Class. Let's revisit DanBam, and take some pointers on how to rock the rugged, effortless, industrial look: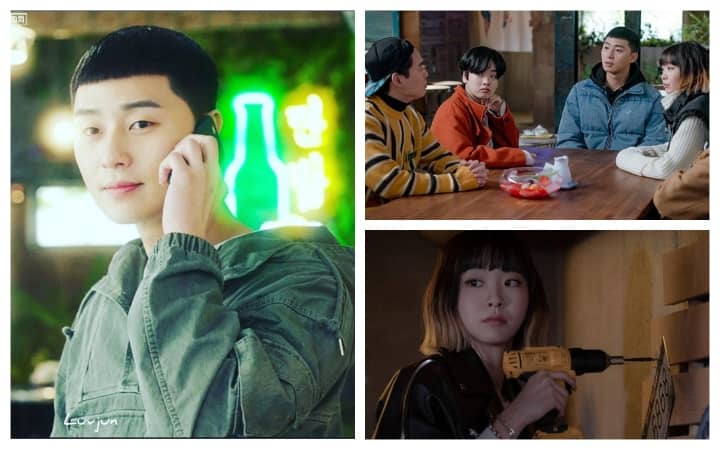 Photo Gallery
Photo Gallery