Inside The Newly-Renovated Scavolini Showroom By Budji + Royal
Imagine your next kitchen makeover with Italy's favorite cabinetry and living systems brand
As kitchens have certainly become the heart and center of every home, the fresh and newly renovated Scavolini Manila Showroom aims to showcase its wide range of collections and cabinetry models to assure end-users that they can cater to any style and design aesthetic without compromising function through its extensive set of storage solutions, and specific accessories such as cutlery, dish racks and more, making the kitchen experience easier and more enjoyable. The showroom's new layout makes the space look wider and more spacious to exhibit each kitchen designs' virtues. Imagining all the possibilities these dream kitchens render is thus a breeze for the potential Scavolini client.
Scavolini Manila, exclusively distributed by Modularity Home, celebrates anew with a fresh showroom designed and curated with one of the biggest firms in the industry, Budji+Royal.
Scavolini Manila is exclusively distributed by Modularity Home. Established over a decade ago, Modularity Home focuses its core on cabinetry and living systems that began with kitchens. From its start in 2010, the company has expanded into bathrooms, bedrooms, wardrobe and entertainment systems utilizing valuable elements that inject soul into each space in the home. With the brands they carry, they continue to preserve their indelible vision of providing synergized life spaces matched with exemplary service so families can enjoy a timeless experience of function and beauty at home.
See select corners of the renovated Manila Peninsula Scavolini showroom in this gallery: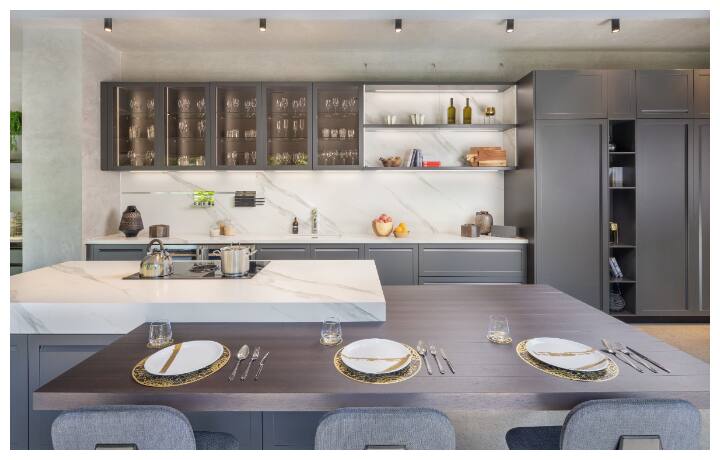 Photo Gallery
Photo Gallery
Visit the renovated Scavolini Manila showroom at the Manila Peninsula, Shops 9, 10 & 11, Manila Peninsula Hotel, Makati Avenue, Makati, MM. Call 0917 312 6607. Online, go to https://www.modularityhome.com/scavolini/.
Photographs Courtesy of Modularity Home