Feel-Good Home Décor For Stylish Gathering Spaces
Make each room come alive with these stunning textures
Incorporate rich textures into your home to make it feel comfortable, relaxed and inviting. Oftentimes, a room is decorated with just the right mix of accessories, art work and furnishings, yet, something seems amiss in its composition, making it feel drab. There's nothing like an understanding of how textures can make a room feel alive. Please the sense of touch as well in decorating your spaces. Imagine running your fingers through a rich, buttery cowhide suede pillow, or complementing your sofa with a sculptural side table. All these can do wonders for the completion of a room!
Crate and Barrel brings a feel-good feeling to your home with new arrivals full of irresistible, touchable textures and a warmth that make your senses come alive.
There are curves you want to trace with your fingertips. fabrics you want to press to your cheeks, details so full of life you can't look away.
Crate and Barrel's fresh arrivals are warm, curated and simply stunning. These are fresh takes on design of stylish and functional furniture pieces that transform the way you live. The Anaise Cane Bench, Vander Storage Coffee Table, Union Nesting Coffee Table and Flitch Table Collection are just a few pieces that play with chic shapes and sculptural lines.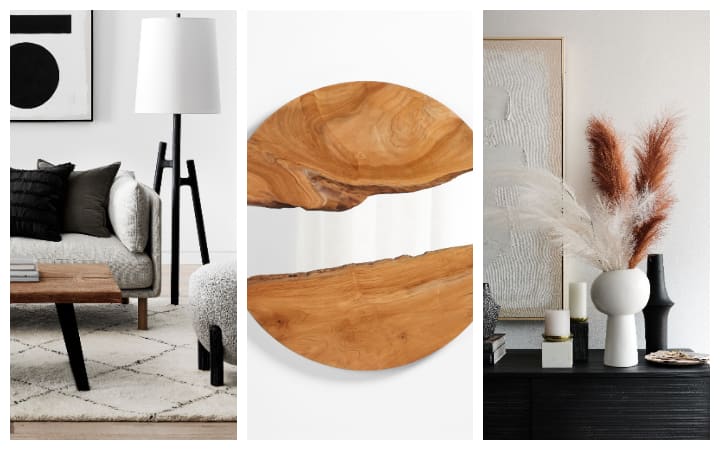 Sensual Textures For The Home
Sensual Textures For The Home
Other pieces also highlight a modern mix of materials with new ways to refresh your home like the Wells Fabric Sofa, Pose Accent Chair, Phlox Live Edge Mirror, Morado & Valona Cowhide Pillow Covers and Faux Pampas Grass.
Discover the new arrivals of Crate and Barrel and experience quality craftsmanship, curated selections and personalized attention when you visit the Crate and Barrel stores, order by phone or shop online.
For more information, contact these Crate and Barrel branches: SM Aura Premier 09178895667 SM Makati 09175833573 SM Megamall 09178704796. Browse the store catalog: www.storecatalog.crateandbarrel.com.ph Online selections: www.crateandbarrel.com.ph.