12 Camping Destinations For A Fun Weekend With Dad
This Father's Day weekend, pitch a tent and have that heart-to-heart conversation with the man of the house in a naturally beautiful setting within driving distance of Metro Manila
There's a quote about camping that goes, ""There's no wi-fi in the mountains, but you'll find no better connection." What better way to celebrate dad than to take him out on a camping adventure? He'll enjoy pitching a tent, cooking and watching the sky with an unrivaled front-row seat view of the stars at night.
Whether or not the man of the house is the outdoorsy type, a camping trip with dad will foster an unforgettable connection with him. Great bonding is poised to happen when you are in nature with little or no technology to distract from the fun.
Going camping is a classic family activity that everyone should try at least once. After the series of lockdowns from the pandemic, camping has become one of the most sought-after family activities of the season where restrictions have relaxed. While we're still on Alert Level 1, take advantage of the time when local travel is still free and easy. Memories are sure to be made from this experience. Take the opportunity to have a few days with dad where you can not only do the expected things like biking and hiking. Nourish your relationship with him by taking the time to have a good conversation. Nurture cooperation with the rest of the family while you're out there, and most of all, enjoy a shared appreciation of nature together.
"In nature, nothing is perfect and everything is perfect. Trees can be contorted, bent in weird ways, and they're still beautiful," author Alice Walker wrote. Stay out in the breeze, make a bonfire and be one with nature.
Waiting to camp beachside, lakeside or mountainside? Choose from Metro.Style's list of 12 camping destinations that are within driving distance from Metro Manila: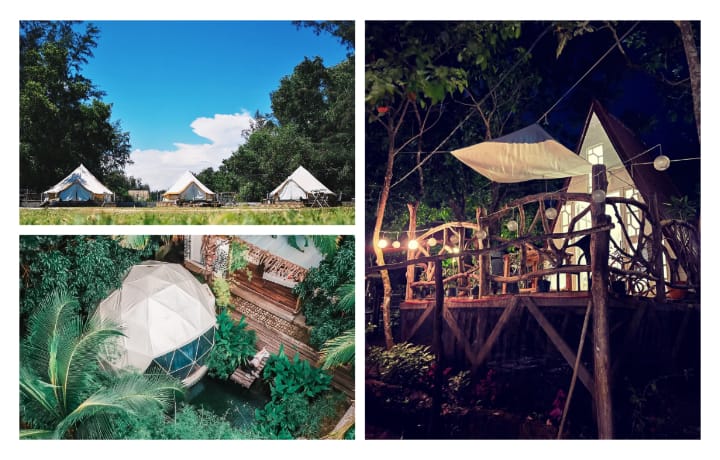 Photo Gallery
Photo Gallery