16 Favorite Pawthers In The Hallyu Scene
They're larger-than-life stars on-screen and on-stage… At home, they are furdads to these adorable companions
These past two years have seen an international boom in the consumption of Korean pop culture. From K-Drama to K-Pop, our East Asian neighbors have been recognized and followed globally. And if there's anything we've noticed from watching K-Dramas, it's that pets get a fair share of the limelight, too. They are part of the cast who tug at our heart strings. Who can forget the adorable Pororo in Uncontrollably Fond, who shared the screen with Kim Woo-bin? Shin Joon-young, the protagonist, owns this fluffy friend, an Old English Sheepdog, who steals our hearts the moment he enters the scene from the beginning of the show.
Then there's the magical Sapasali dog in Chicago Typerwiter who plays a cute troublemaker-lifesaver in the period romance drama. It is believed that these Sapsali dogs dispel ghosts and evil spirits. This is the reason why they were historically prized companions to Korean royalty. Towards the Chosun period, the Sapsali is said to have kept commoners company. During the Korean War, this breed almost went extinct. A group of professors from Kyungpook National University made the efforts to propagate the breed. Due to their work, in the 80s, the Sapsali thrived again. Back to Chicago Typewriter... in the series, it was possessed by Go Kyung-po's character, the ghost Yoo Jin-oh, to get close to and protect his friends in the present time.
Seeing as they share screen time as our favorite oppas in K-Dramas, have you ever wondered what pet ownership is like in South Korea? Arirang.com reports that there are some 15 million pet owners in the country. Pets have seen a continuous integration in society, with restaurants and cafés where they are welcome, popping up in the F and B scene.
In addition, a trend towards pet-friendly housing accommodations is on the rise, signaling a continuous inclusion of these pets in everyday lives.
It is no surprise that even our favorite Hallyu stars have kept the company of some of the most adorable, cared-for furbabies. Here are Metro.Style's favorite furdads in the K-Fever radar: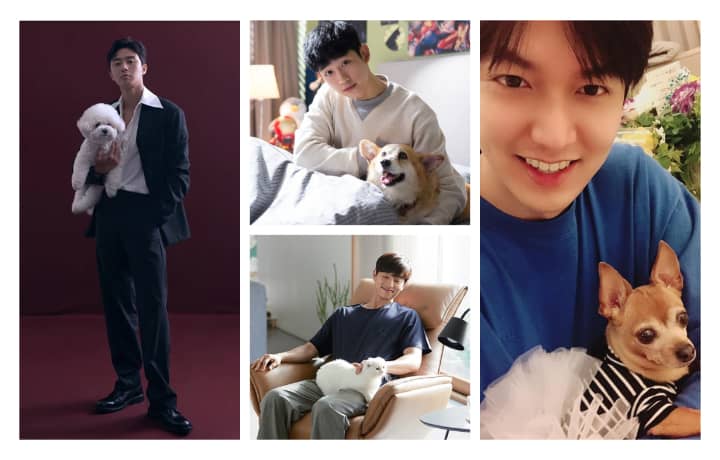 Photo Gallery
Photo Gallery