16 Uniquely-Themed Christmas Trees In Public Spaces That We Love
Take a virtual tour on the different Christmas trees publicly displayed around the country
The year is coming to a close, and the holidays are undeniably everywhere. From our respective homes dressed in creative decor using ornaments from the past years to several other establishments putting up the Yuletide cheer through a bit (or a lot) of adornment, decking spaces in all things sparkly and beautiful offers that much-needed boost in an otherwise isolated, socially-distanced Christmas of 2020.
Call it a pat of comfort on the back or a display of normalcy, as you will. Even though we rarely get to go out anymore, it feels nice to run into these festive holiday displays whenever you find yourself outside—ones where you and your family or friends would pose for a holiday-inspired photo op. They also make for great sources of inspiration for your own at-home sprucing.
And with a lot of celebrities showcasing their Christmas trees at home, we've also gathered some of the most stunning trees installed in public spaces for your viewing pleasure. You may not get to actually be there—but rest assured that seeing these holiday greens and its glimmering trinkets will bring the same amount of cheer as if you've actually visited it with the ones who matter. Check out the gallery below!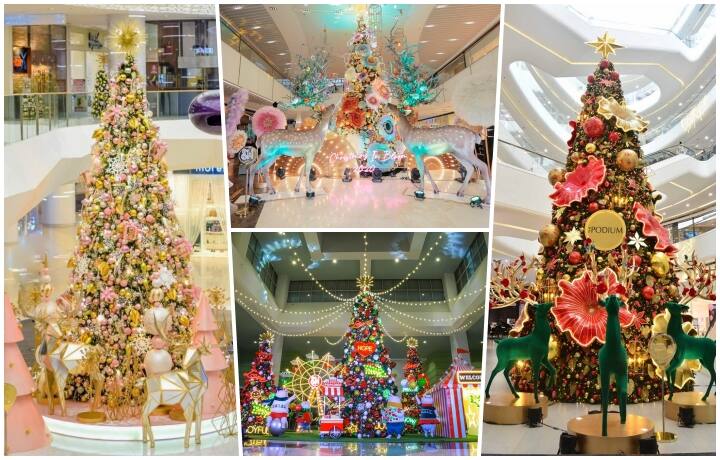 Christmas Trees 2020
Christmas Trees 2020