Pet Of The Week: 25 Furbabies In Their Easter Best
They get to dress up for the occasion, too!
The pet apparel business has definitely gained momentum over the last few years. Reports suggest that this is the fastest growing category in pet-related e-commerce. Fashion labels, Ralph Lauren, H & M, and Primark have all designed garments for pooches in the recent years. It is believed that this trend is driven by the "humanization" of pets. Increasingly, they are deemed to be members of the family, getting healthcare, grooming, snack and treats like their "hoomans."
Boobie Billie, the influencer chihuahua recently launched a luxury fashion line for pets.
Similarly, celebrity dogs such as Karl Lagerfeld's
Choupette
, Jason Wu's
Jinxy and Peaches
, and the Obamas'
Bo
all show how the company of pets enhances people's lives. Why shouldn't they be decked out in outfits that celebrate key occasions? It shouldn't take much. A simple bowtie with spring-themed prints, homemade bunny ears or a bib will do!
The sight of these adorable furbabies in their Easter and spring best offers a break from our tired, weary and quarantined hearts. Here are 25 of the best dressed for Easter: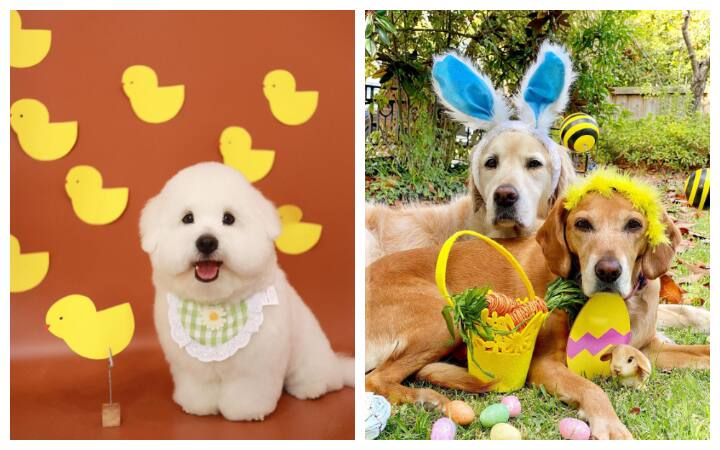 Photo Gallery
Photo Gallery
Banner and thumbnail images @groomer_ameri @benjy_and_co @a_jugs_life @mygoldencooper