3 Smart and Efficient Gardening Starter Packs For Sustainable Living
Begin your own little plant paradise with ease, style, and function
Being physically isolated from society has found most people with more time than they know what to do with. Most have sought to fill this unprecedented void in their routines with hobbies that vary from binge-watching movies and TV series, to cooking, to even doing DIY projects! However, there is one hobby in particular that has become very popular this quarantine to go so far as becoming a trend: gardening. Not only does it pass the time and establish routine, gardening can also help take some veggies off your grocery list if you grow them yourself! Yes, people have turned to plants as their source of comfort in productivity in the midst of the pandemic - and we're here to help you find some useful tools to dig into this ever-growing community of aspiring green thumbs.
Vegepods
Gardening convenience, thy name is Vegepod. Vegepods are self-contained raised garden beds that offer a controlled environment for plants with covers to protect and isolate them from outside threats such as UV light and pests. It also has a unique self-watering technology as well as a mist spray irrigator that ticks off one less worry about raising plants. Stands or trolleys help the pods reach true waist height to eradicate joint pains from bending over the earth in an attempt to nurse seedlings to life, and the optional wheels are a godsend for maneuverability.
Vegepods are the perfect entry to gardening for beginners, as the ease of using them keeps the work light and interesting without the excess stress of worrying about how they could accidentally damage the plants they're growing. It also helps that using Vegepods is very convenient with its mobility and low-maintenance watering system. With this, growing your own vegetable produce has ceased to be a distant dream - you can even have a small one right out on your balcony if you're living on a high-rise. It's undeniable that growing food plants can help ease expenses as you won't have to buy them at the store; you can even make a business out of it! It's a lot safer in the midst of this pandemic, too.
Let's talk about setting up. The small pod is 0.5m x 1m, the medium pod is 1m x 1m, and the large pod is 2m x 1m. If you are placing the pod near a wall, allot a distance of at least 0.7m from the wall so that you will be able to open the cover comfortably. If space is not an issue, we recommend beginners to get at least a medium pod. A small pod is ideal for those who are growing vegetables in a balcony. The Vegepod comes in a flat pack, so assembly is required. The set up is simple, and there are no extra tools necessary as everything you need is already inside the box, including an easy-to-follow instruction manual. There are assembly videos online as well. After assembling the pod, you just need to fill it with some quality potting mix, and you're good to go.
You can grow just about any vegetable, herb, and root crop in the Vegepod, as long as it grows in our climate and the height does not exceed 70 cm (the height of the canopy). It is always best to plant whatever is in season. You'll never go wrong in sowing seeds as long as you follow the spacing instructions indicated on the packet. You can plant several varieties in a pod as long as you meet the spacing required. For beginners we recommend starting with three types of plants "One for Yum, One for Done and One for just a bit of Fun".
One for Yum:
Choose one you or your family actually love to eat a lot. Try not to end up with a bunch of things that just sound cool yet you barely have any use for and try to avoid waste.
One for Done:
Choose a quick win - a plant that is easily grown and eaten within, say 3 weeks (e.g. baby greens, lettuce, bok choi, herbs). The happiness and sense of achievement from a quick win will ignite, and maintain the gardening stoke. A great motivator to keep the green thumb thriving!
One for Fun:
Pick something that sounds interesting. Keep in mind that it may actually be more challenging than you expect. If it fails, don't worry. You can always view it as a learning experience. Have fun, and research whenever you can.
TOWER FARMS
Traditional farming is, by definition, hard labor. But Tower Farms makes things easy by automating watering cycles, eliminating weeding and digging, minimizing pest risk, and more. Tower Farms growing systems are designed to flourish in urban environments, meaning you can farm within the community you feed to solve the problems of local food availability and quality and in this pandemic, safety as well. Tower farming is a great way to begin your own little urban farm or garden with less space and less hassle. In fact, many current Tower Farmers have no previous agricultural experience - a testament to how simple it is to run a Tower Farm operation. There is also a Tower Farms team, which includes Tower Garden developer Tim Blank and current Tower Farm owners provide professional support. They helped plan, establish, and manage more than 300 successful projects.
The advanced aeroponic technology that powers Tower Farms yields as much as 30 percent more produce up to three times faster compared to conventional growing methods. In fact, you can expect to grow most herbs and leafy greens from seed to harvest in just five weeks. Another benefit of growing a Tower Farm, is that you'll be able to save about 98% more water. Tower Farms also use 90% less space than traditional farms, which means you can grow more crops without paying for more property. This compact, vertical growing technology means you can start your farm virtually anywhere: from airports, rooftops, deserts, islands, greenhouses, and even your own balcony! It also doesn't hurt that they look aesthetically pleasing and could easily function as decor while providing you with fresh produce.
Maricar Xerez-Burgos heard about it from a fellow gardening enthusiast high school classmate in 2018. She was also into gardening herbs and vegetables and bought one tower for herself and highly recommended it, knowing that Maricar was into planting vegetables and herbs in pots on her roof deck since 2010.
Maricar shares with us her advice for those who want to grow their own tower farms: "You must like or enjoy planting and caring for your herbs and vegetables. You need to make time for them as the vegetables need some attention as well as the worms that will help you farm your produce. This means you must make time for composting as well as feeding them once in a while. I would highly recommend it if you are committed to planting vegetables and herbs. It's so much fun to see your seedlings grow everyday! Then when you harvest, you will always have fresh herbs and vegetables that are pesticide-free."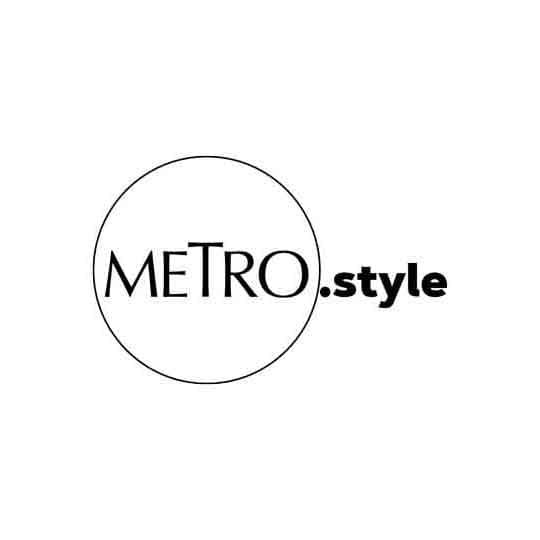 Tower gardens in Maricar Xerez-Burgos' rooftop. | Courtesy of Maricar Xerez-Burgos
With the convenience of taking up only a small space, the one thing to worry about placement is maximum exposure to the sun. You can place it in a small area in your garden or even your balcony if it can take the weight of the tower, for as long as the space gets a good amount of sunlight. There is no need to stress in setting it up because when you order the tower from Tower Farms, they will install it for you and plant the seedlings as well. All you have to do is water the vegetables and care for the worms. They will provide you with a composting bin and teach you how to water and care for the worms. They also customize the vegetables and herbs that you want to grow. It's very easy! The fun begins after they set up your tower of herbs and vegetables.
Just like Maricar, you can have fun with mixing and matching herbs and vegetables to put in your tower. Maricar's Bahay Kubo tower grows bananas, okra, eggplants, tomatoes, kangkong, kamote, and sitaw. Her Pizza and Herbs tower, on the other hand, houses thyme, oregano, arugula, basil, malunggay, parsley, tarragon, peppers, mint, and romaine lettuce.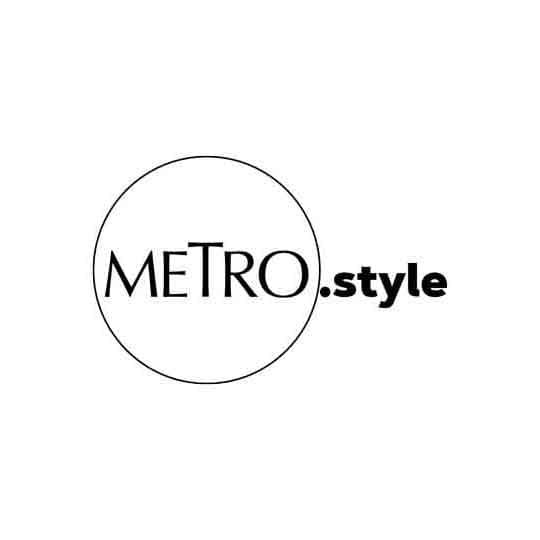 Maricar Xerez-Burgos' tower farms are organized by theme: the Bahay Kubo tower plant, for example, or the Pizza Tower Plant. | Courtesy of Maricar Xerez-Burgos
Tarragon_ph
Instead of the usual centerpieces and gift boxes where flowers were the norm, @tarragon_ph proposes a smart alternative: herbs as centerpieces or the contents of lovely gift boxes! These can very well double as party favors so that your guests can start their own kitchen garden. Tarragon_ph includes a variety of herbs in their centerpiece boxes: rosemary, tarragon, sage or mint... take your pick! These make a clever and sustainable "new normal."