20 Unique Bouquets To Celebrate Mom
On Mother's Day, give her something that's as special as she is
There's a saying that goes, "Life doesn't come with a manual, it comes with a mother." For being our guide, light and love in our lives, mom deserves a celebration as special as she is, and what's Mother's Day without a bouquet? It's almost as ubiquitous as a cake to a birthday party.
The choice of a bouquet to commemorate Mom on a day just for her may be predictable, but don't be fooled. There are plenty of options that put a spin on Mother's Day flowers.
Vegetable Bouquets
Working with flowers to put together a bouquet is basically creating with a palette of colors and textures. Some purveyors have extended their creativity with flowers to vegetables, creating an array of choices that are more varied in shape and color. The best part? Mom can create a healthy dish with this after the festivities are over. Nothing goes to waste!
Sola Flower Bouquets
These eco-friendly and sustainable options to cut flowers are made from renewable wood of a plant that grows in a marsh called Aeschynomene Aspera. This plant's interior bark is uncovered, revealing a cork-like material. Made into thin sheets, these are crafted into what are known as sola or "shola" flowers. They last very long, if not for a lifetime, and are attractive in its neutral shade or dyed in pretty colors.
Preserved, Dried or Withered Flowers
Flowers portray different personalities and looks throughout their fleeting lives. In their prime, they are appreciated for the abundance of color they bring into a room. Their aroma also gives a distinct character to the spaces in which they are arranged. As they begin to age, there's still beauty in dried blooms. When flowers wilt, their shapes transform, giving off an inherent sculptural quality, giving them a bewitching appeal. Bouquets made of these require less maintenance, save for occasional dusting. Having them allows you flexibility and the added perk of novelty: to have a new arrangement, just by reconfiguring their parts, getting creative with the various textures they come in.
Paper Flowers
Give Mom a work of art. Paper was invented in the year 100 BC in China, where they were made into fans, lanterns and flowers. In Mexico, paper flowers have decorated churches and home altars, while in Europe, the Victorians finished them in wax in order to mimic a natural appearance. Nowadays, they are made into bouquets and art installations. Contemporary artists Livia Cetti and Zoe Bradley's creations have graced retail institutions such as Louis Vuitton, Harrods, John Derian and Astier de Villatte.
The gallery below gives you plenty of unique bouquet options, in all sorts of color combinations, shapes and sizes: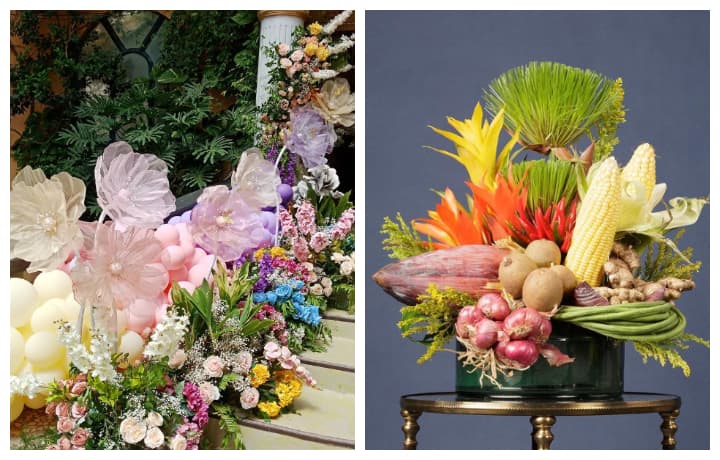 Photo Gallery
Photo Gallery