5 Indoor Plants That Are Perfect For The New Plantita
It's not too late to start cultivating your green thumb
The plant parenting trend continues, and isn't showing signs of stopping anytime soon. Apart from giving us something to keep ourselves occupied, going green is a way of clearing our minds of the present worries and lets us focus on something that's actually alive. Having a plant at home sure gives a liveliness we all need right now!
While others have become 'pros' in the few months of being a plantito or plantita since quarantine began, some people might have caught the bug quite late. And that's okay! It won't hurt to embrace your inner green thumb just now—everyone will welcome you to the club with open arms.
For plant beginners, you may wonder—with what kind of plant should I start? With all the varieties out there, buying your first plant may appear tricky. Good thing that low-maintenance plants are in abundance, so all you have to do is know which ones these are and pick one the right one for you!
The rise of home deliveries also made it more convenient for budding plant mommas to bring home their 'babies.' Some of our favorite online shops, which are also loved by different celebrities, include Plants Manila, Qach Lifestyle & Garden, and Nest Plant Studio. There are also many others out there—it's easy to find shops on Instagram as well as in weekend market fairs near you!
Now, on searching for the perfect plant to care for, we've handpicked five indoor plants that are perfect for starters. Check out the gallery below and find your match!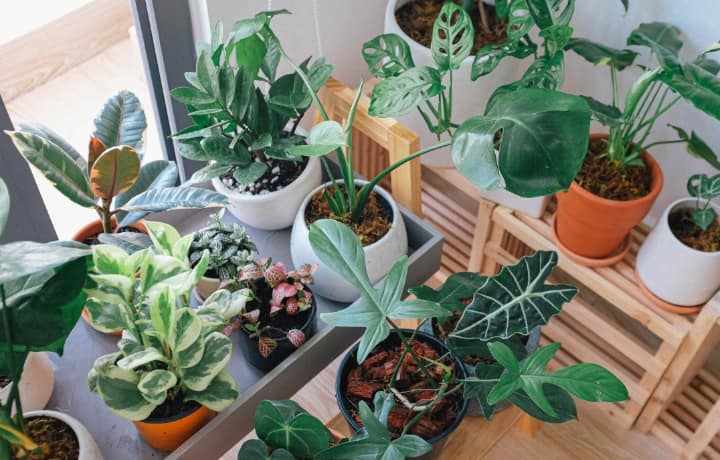 5 Indoor Plants
5 Indoor Plants