Let These Flower Arrangements Speak For You This Valentine's Season
When words fail, actions speak—and so do these exquisite flower arrangements from a trusted local flower shop in the metro
Every 14th of February, it's been a customary to gift a fresh batch of flowers that would instantly make your loved ones feel extra special. Whether your picking a single long-stemmed sunflower or a bouquet of Ecuadorian roses, the symbol that each of the beautiful flora represents different meanings which can be traced back to the 1800s. While it has been perceived as a cliché gesture to some, the symbolic meaning of flowers will always remain as one of the classic ways express affection to someone—including yourself. Who wouldn't want a perfectly arranged flowers displayed in the corner of your abode?
Being the language used to showcase the words left unsaid, let these carefully curated bouquets and boxed flowers make your Valentine's gift shopping effortless yet thoughtful. From roses, to orchids, and dainty little gypsophilas, Fifty Nine Flower Café just made it easier to send your regards through sophisticated flower arrangements you can easily have delivered.
Luna
Red roses are a no-brainer when it comes to looking for something timeless yet elegant. But one way to elevate the usual choice is to send them this stunning bouquet of Ecuadorian roses with a delicately added touch of eucalyptus, wrapped in a sleek white ribbon.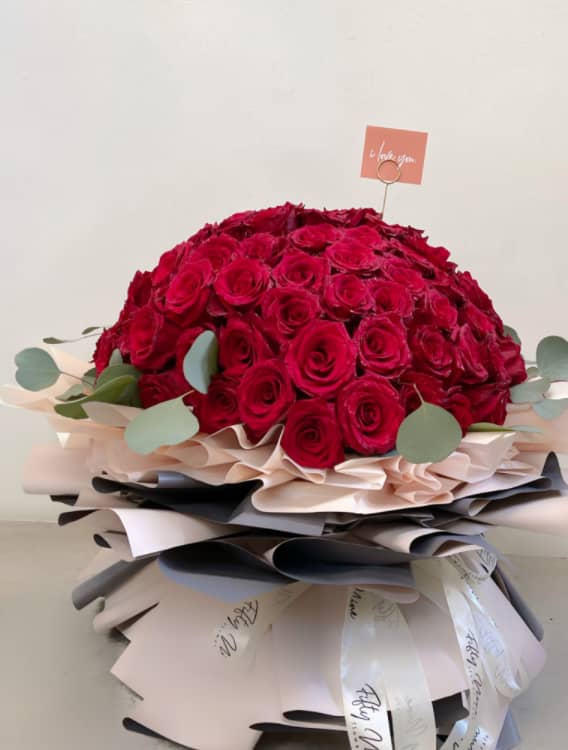 Kelly

Valentine's Day is considered a national holiday which brings warmth to our hearts, seeing everyone people surrounded by the spirit of love. Let this glass globe filled with white and pastel pink roses remind you to see the good things in your day-to-day routine.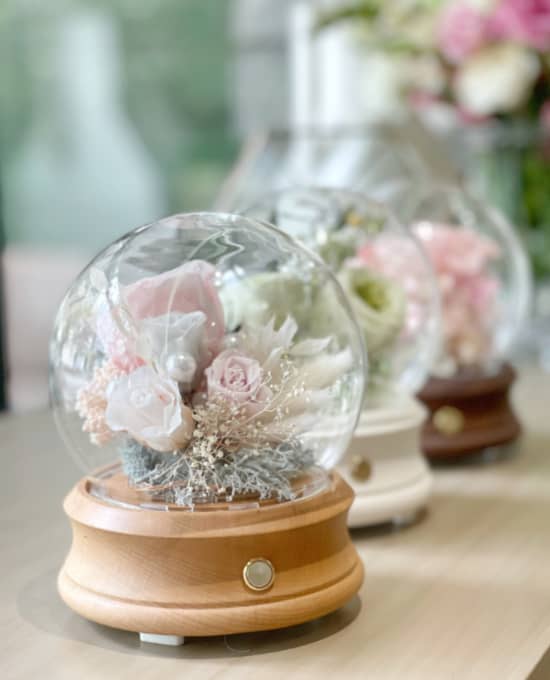 Celeste
It is known that orange roses symbolize enthusiasm and passion. With a dozen of this bright bouquet, make someone feel the warmth of this season through this batch of roses wrapped in a cream colored craft paper, adding a rustic touch.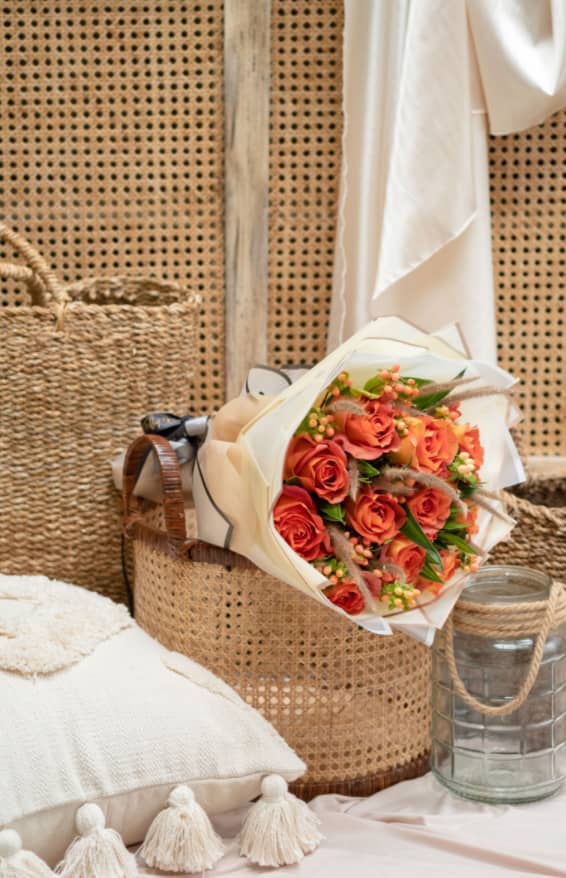 Pierre
Nothing looks more calm than the shade of blue. While these type of roses doesn't really exist in nature, to find a batch that's equally pigmented looks genuinely pleasing to anybody who comes close.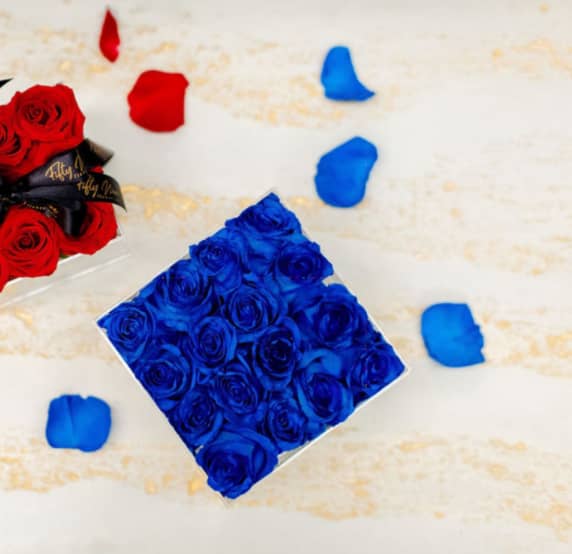 Diana
The shade of pink appears as something so delicate yet alluring. Commonly known as a symbol of grace, happiness, and gratitude, this boxed flowers can be the perfect gift for your mother, sister, or best friend this coming Valentine's day.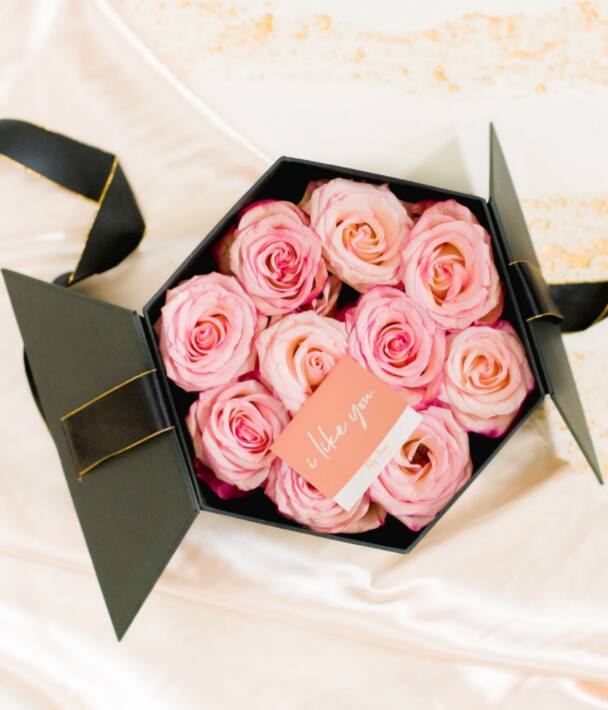 With Valentine's day just around the corner, check out the gallery below to see various selection of gift ideas perfect for this season.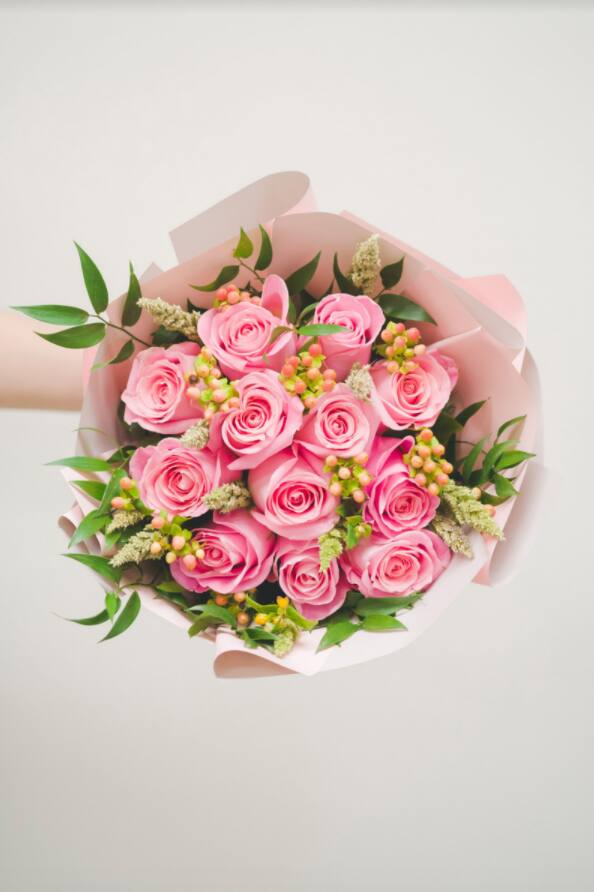 Photo Gallery
Photo Gallery

Valentine's Day Set Menus
On Valentine's Day, 59 Flower Cafe will also offer Special Valentine's Day Menus that consist of 4 courses. Set A has Garlic Chorizo and Chili Dynamite with Aoili Dip for appetizer, Mango Almond Arugula Salad with Spicy Orange Vinaigrette, and for the main course, Pescado Fillet (pan seared-fish fillet in salsa verde sauce served with roasted potato wedges and vegetable florets). It also comes with a Valentine's Night Strawberries with Fruit Coulis for dessert, and a choice of Nutspresso or Red Iced Tea for drinks.
On the other hand, Set B has Eggplant Melanzone (grilled eggplant filled with mozarella cheese served with light spicy tomato sauce for appetizer, Pink Prawn Chowder with Bacon, Sherry, and Cream for the soup, and Rosemary Paprika Roast Chicken served with garlic vegetables and baby potatoes with mascarpone sauce and a hint of nutmeg for the main course. For dessert, it offers the Red Mousse Cake, and for drinks, a choice of Nutspresso or Red Iced Tea.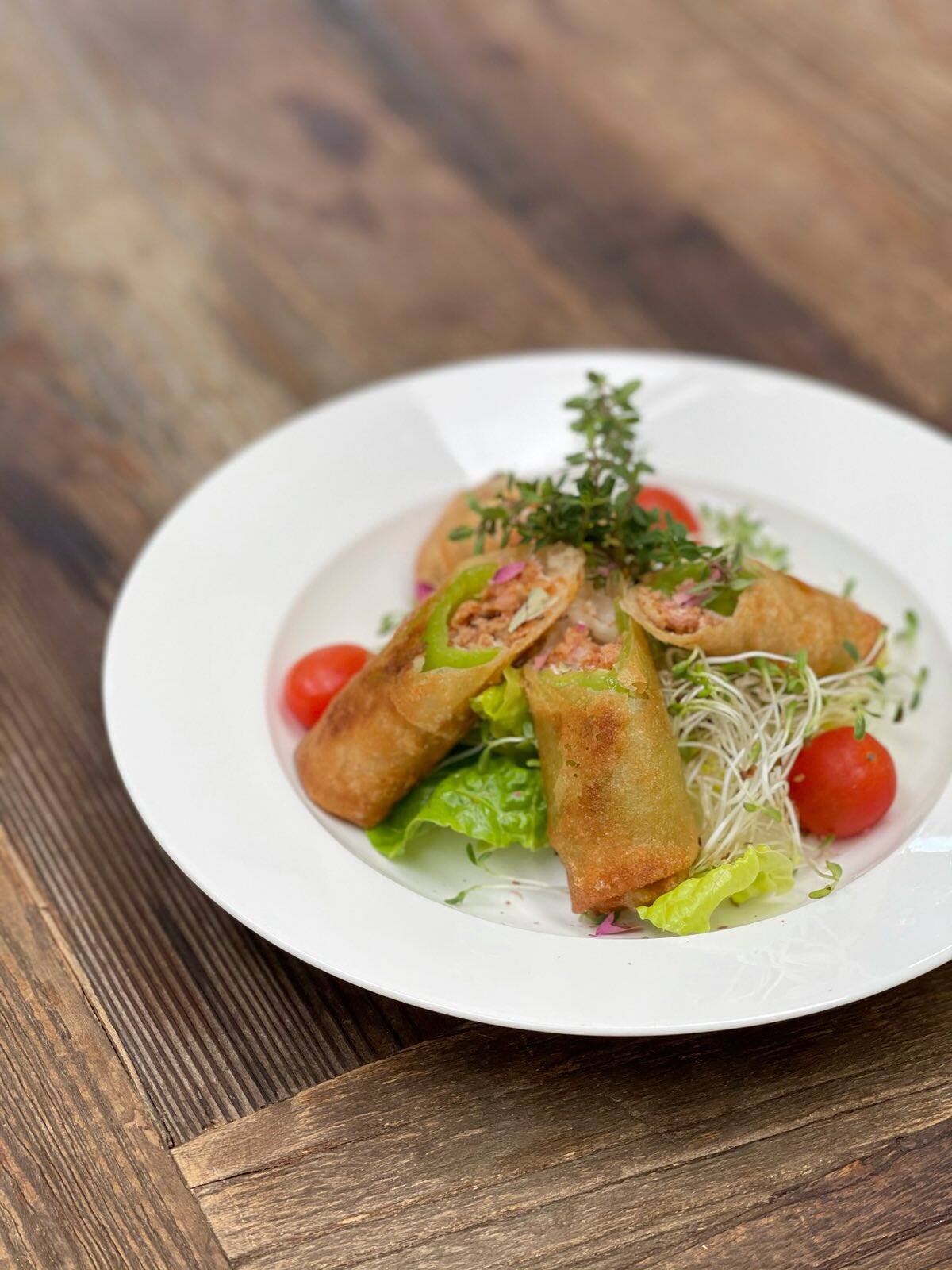 Valentine's Day Sets
Valentine's Day Sets