This Is Your Ultimate Itinerary For A Fun And Memorable Date On Mother's Day!
The best part: You won't need to wander far for a fun date with your mom
It's the time of the year again, the day when we showcase our extra loving selves to the best woman in our lives. Even on a pandemic, celebrating Mother's Day is an essential. After all, moms who raise children don't even have an official day off—and they definitely deserve all the pampering they can get!
So on their special day, why not extend your love by spending the whole day with her? With a carefully curated day's itinerary, you're sure to delight her with exciting mini surprises along the way. Best of all, this will serve as a sweet memory that you'll be able to look back on the years that will follow.
But as we prepare for the much-awaited event, observing safety should always be a priority. If you think a home celebration is too simple, finding the perfect location where you can do all your activities for the day is your best option. Good thing that 59 Flower Cafe, conveniently located at the heart of Makati City, is a wonderful one-stop shop that will leave your worries to rest. And true to its name, the place is filled with beautiful blooms—all the more reason to choose this place!
We'll go ahead and help you craft an itinerary for the occasion. All you'll need to do now is book ahead, choose your treats, and wait for Mother's Day to arrive. And don't forget to dress pretty for your Instagram-worthy moments!
The night before Mother's Day
Go extra and tuck her to bed with a relaxing pre-slumber sesh. Fill her bath with sweet-smelling bath bombs, light her favorite scent, and serve her with her favorite floral tea. Come morning, she'll be having a blast until it's time for bed again.
10am: Breakfast in Bed
Yes, she deserves an extra hour or two in bed on Mother's Day! Before you wake her up, call 59 Flower Cafe and order from their all-day breakfast menu for an energizing kickstart. We recommend the Beef Tapa or Boneless Bangus ala Jilo with a serving of 59 Black Coffee or Tablocha.
12nn: Create Your Own Bouquet
After a luscious meal, prep for the fun part of the day! Days before 'D-Day', reserve your mom's favorite flowers in advance. When you arrive at the cafe, challenge her to design her own bouquet! Bond over tulips, roses, carnations, and other blooms you've prepared. Not only is this a great bonding activity, you'll also get better acquainted with these florals. To amp up the game, quiz yourselves on the meanings of the flowers you're arranging—the loser buys your next meal!
Choose from these gorgeous arrangements by 59 Flower Café: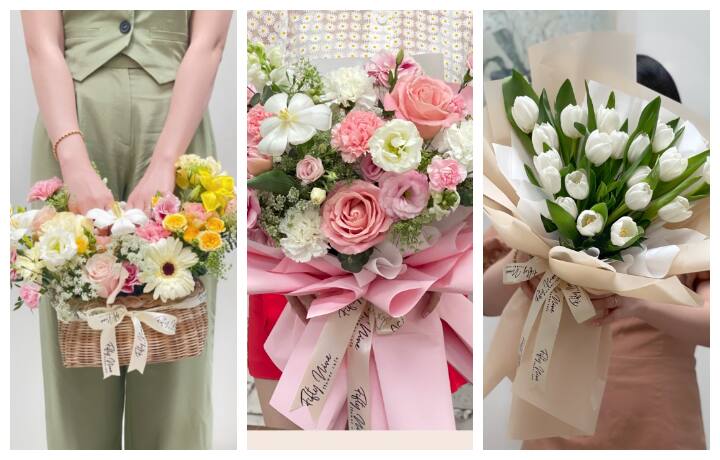 Photo Gallery
Photo Gallery
2pm: Late lunch
It's midday and you've had your fill of fun with flowers—it's time to fuel your stomach with delicious fare from 59 Flower Cafe! Start with their Pink Prawn Chowder and Chicken Caesar Salad for appetizers, followed by mouth watering mains like Pork Tenderloin Salpicao or their selection of fresh pasta. Cap of the meal with dessert—you may opt for the special Rose Cream Crepe or feel like you're in Italy with Tiramisu or Oreo Mascarpone.
4pm: Get snap-happy
Don't let your lovely 'fits go to waste—go crazy and get Instagram-happy inside the cafe! Every nook and cranny is a snap-worthy spot, with the background and vibe of florals serving as your perfect backdrop. To make it trendy, bring a polaroid or a disposable camera instead of using your smartphones!
6pm: A home surprise
Have some sandwiches and refreshing shakes for take out that you can munch on at home before you head back. Of course, going the extra mile for this special day, you've pre-ordered a bouquet from 59 Flower Cafe that awaits your mom in her room. Their wide selection from the bouquet menu for Mother's Day will guarantee a perfect arrangement for every kind of mom. There's the Sunshine, perfect for moms who radiate light and brightness in the household. For the classy and sophisticated mom, Ivory or Hailey is a great fit. Those who love pink will go kilig over Linnea or Spring. Or if unique is her middle name, choose Bellerose and Century!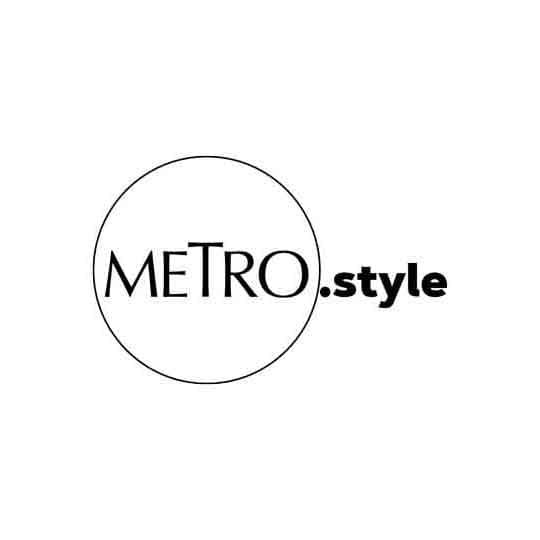 The Century Bouquet by 59 Flower Café | Courtesy of 59 Flower Café