7 Last Minute Halloween Decorating Ideas
It doesn't always have to be campy… this year, try decorating with a neutral palette, bringing out your antiques or repurposing some Halloween decor
Don't cancel Halloween this year, at least when it comes to decorating at home. We've got ideas on how to style your home with pieces that can take your Halloween decorating into the remaining days of the year's last quarter, just before Christmas comes.
Halloween decorating need not be campy at all. Too often, skulls, skeletons, witches, coffins and bats are used as Halloween decorations, lending the home a cartoon-like atmosphere. This time around, temper the festivities with a neutral palette, which is perfect when referencing the Autumn season. A neutral palette also makes a great background on which to style warm colors: ochres, rusts and oranges, alluding to the maturity of the year this season.
Your home need not look like a haunted house in order to partake of All Hallows Eve. Try repurposing your old Halloween decor for subtlety this year, or bring out those antiques to hint at the reference. Our gallery of 7 achievable and inspiring Halloween decorations will give you a last minute idea or two. If not, there's always next year!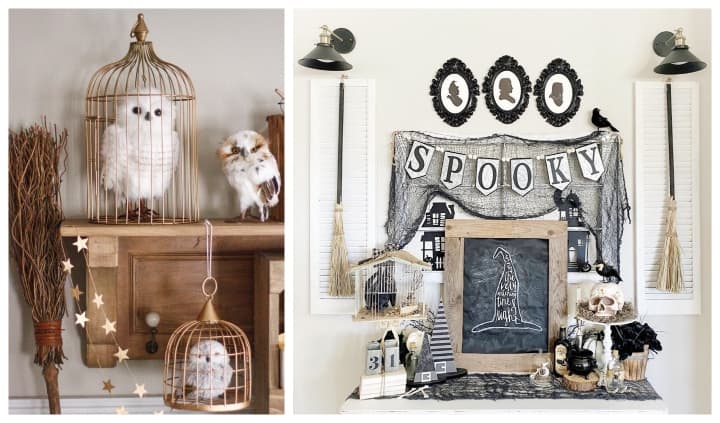 Photo Gallery
Photo Gallery
Banner Images and Thumbs by @stephanie_nestor and @sweetroseandwren