7 Things To Consider When Getting A Dog For The First Time
Pet nutrition specialist Dr. Cissy Ramos schools us on what to take note of when bringing a canine friend home
Dogs bring sunshine to our lives—these animals shower us with so much love that never fails to make our everyday brighter. Owning one is fun, especially as you oversee your pet's growth and bond with them over play. However, it is also a responsibility. You'll be taking care of a living being, after all, so deciding to take a canine friend home comes with a set of pointers to remember.
If you're a first time dog owner or getting another one to join the pack, pet nutrition specialist Dr. Cissy Ramos has a few words of advice for pet owners.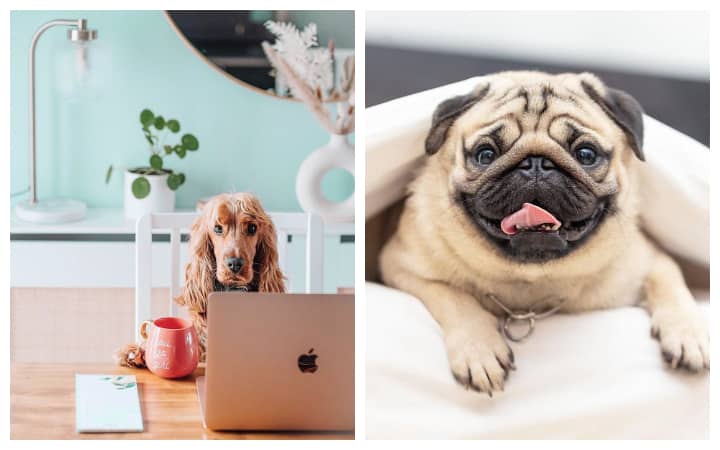 Photo Gallery
Photo Gallery
3 Healthy Dog Food Choices from IAMS
IAMS carries three variants of dog food—Mother and Baby, Adult Small Breed, and Adult All Breed packs. Mother and Baby Quality will fill your dog's body with chicken protein to support the development of puppy's muscles and the production of mother's milk. It also contains Omega-3 DHA to make puppies smarter and more trainable, as well as Vitamin E and antioxidants to maintain to support the puppy's natural defense.
Adult Small Breed, on the other hand, are smaller-sized and crunchy that fits your small breed's mouth. It has sodium triphosphate that binds calcium and inhibits plaque calcification, is enriched with Vitamin B-6 to promote healthy metabolism, and is calorie content-tailored to keep obesity at bay.
The Adult All Breed has vitamin-rich fish oils Omega-3 and Omega-6 to promote excellent skin and coat and keep the joint cartilage healthy, fiber and FOS natural prebiotic to facilitate healthier digestion, and quality protein from chicken that ensures maintenance of muscle condition.
Now that you've covered the basics, are you ready to be a new pet owner? With this information in your hands, you'll be sure to breeze through pet parenting in no time!
About The Expert
Dr. Cissy was a practitioner from Vets in Practice, but she resigned from VIP to minimize risk of contracting the virus and to protect her parents. Zippet PH started as an advocacy during the Enhanced Community Quarantine. Profits for her online consultations go to cause-oriented organizations that she believes in, like the Animal Kingdom. Dr. Cissy is also a pet food nutrition specialist. She also got her Pet Food Nutrition Certification in 2020. She puts the knowledge to good use by holding pet nutrition workshops, catering mostly to pet owners. She wants to ensure that pet parents are not misinformed on pet care matters like pet nutrition.
Banner and Thumbnail Images by @silverpetprintsjewellry @fionathereader