A Natural Christmas Tree for a Natural Beauty
A peek into mutli-award winning actress, Dawn Zulueta's Christmas décor, traditions and tips to survive the season
A much awaited time of the year universally, Christmas is loaded with meaning: the birth of the Savior; the culmination of a year's worth of events, a celebration of another year of living. Whether our festivities are about our triumphs or the fact that we've risen above personal set-backs, a common denominator for most of us is the joy of celebrating the season with family. It is no different for award-winning actress, Dawn Zulueta, who delights in her family, who she considers her most cherished treasure.
She indulged Metro.Style with a brief Q and A about her Christmas decorating style and traditions:
How did you decide on the Christmas tree theme this year?
This year's theme is the same one we've had for the past 3 years. The real star is the fresh pine tree that was gifted to me by S&R.. My family and I are enjoying the fresh scent it gives our home, the best!
What is the theme? Any special or ornaments on it we should note?
I chose the ornaments while I was shopping in New York in 2017. I was just so amused by the De Carlini glass blown ornaments of fashionista ladies and the different breeds of dogs (and a few cats) that I just had to start a small collection of them (we're a family of dog lovers) I buy a couple of those every year now as the manufacturers still come up with more amusing ornaments just like them.
Please share w us your family Christmas traditions.
Some Christmas traditions that stay in the family are
The visits of our Elves-The-Shelf, that commence on Thanksgiving Day and end on the first week of January.
Gift-giving and outreach to our favorite orphanages, shelters, communities & hospitals.
Christmas gift shopping and deliveries.
Christmas party with our household help.
Christmas Eve mass and noche buena dinner with the whole family.
Christmas morning, opening of gifts.
Christmas Day lunch with our extended families and relatives.
What is your fondest Christmas memory?
Our fondest memories always involve our children... watching the wonder in their eyes when they realize that Santa paid them a visit to deliver presents, or a phone call to greet them.
What has been your most memorable Christmas gift?
It's Family, I'll forever be grateful for. They're my biggest treasure.
Any tips you can share w our readers about Holiday decorating and entertaining?
Always start early! My Christmas list is done by September, and I start delivery by as early as November. Why? Because I want to relax by December and just enjoy the festive season sans harassment. I also start decorating by mid-November so that we can enjoy it longer. When we throw dinner parties, we hire a catering service so that it's simpler & we can entertain leisurely.
Enjoy the details of her natural Christmas tree: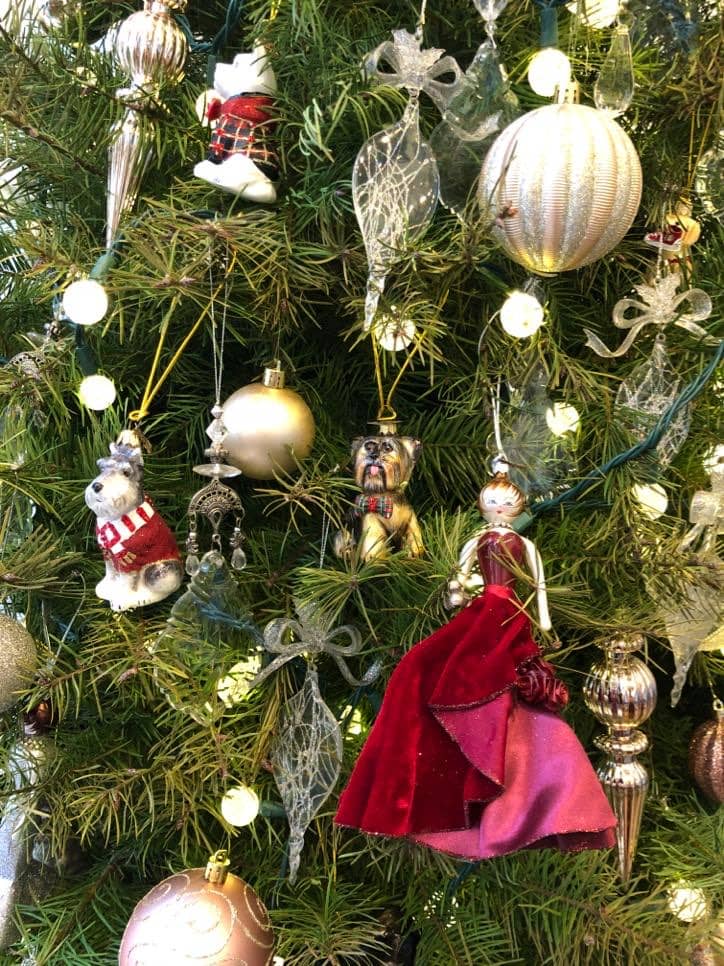 All images courtesy of Dawn Zulueta.
Special thanks to Metro.Style liaison editor, Francis Simeon.