A Sneak Peek At Manileño: The City Of Tomorrow
This completely Filipino-owned reclamation project sees a one-of-a-kind real estate milestone in the Philippines' city capital.
"God creates new people, but not new land," is what Horizon Manila President JR Legazpi's grandmother used to say whenever she buys another piece of land with her extra money back in the days. Fast forward to 2017, his company had a bit of extra money, and remembered these wise words from the old lady.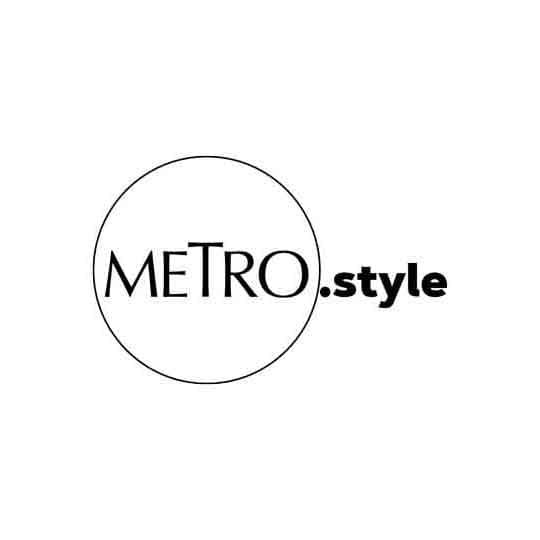 Visualization of Horizon Manila | Courtesy of WTA
"We remembered our grandmother's advice and thought about investing in real estate," JR says. "But the real estate prices of properties within Metro Manila were worth a king's ransom. So then we thought, what if we create new land?" That's how the concept for Horizon Manila, which they call "Manileño," came to life.
For this project, they worked together with WTA Architecture And Design Studio. Horizon Manila is the only completely Filipino-owned reclamation project and the only one master planned by a local Filipino firm, which showcases the competencies and capacities of our local practices and developers and is thus able to embrace a future that is truly Filipino.
The idea, the design firm's William Ti shares, is to develop a master plan that focuses on the people who make up the storied and vibrant communities—from Chinatown to Tondo, from Quiapo to Baclaran—that define Manila and make it the distinct heart of our country.
"Instead of the usual top level master plans, Manileño seeks to stitch together diverse communities (or barangays) that come together to form a kaleidoscope. Each community is developed around unique public amenities and plazas that allow its residents to develop a shared experience. These unique features are never too far from the next, encouraging not just exploration and interaction, but also making sure that the next community will have its own features that define the boundaries between communities. Shared experiences and defined boundaries strengthen and reinforce communal identity," William explains.
The city built on scratch is mapped into three islands, arranged east to west with long faces along the north-south axis—with a 4-kilometer long canal park as the main connecting feature in-between the isles. "This urban valley recalls the settlement of Manila along the Pasig River and bolsters the idea of Manila as a city by the river," the architect adds. "This also ensures that each community is either by the canal or by the sea, building up a biophilic lifestyle centered around the water of life. The canal and waterways also form a reservoir that ensures water self-sufficiency for Horizon, allowing it to even provide water to water-starved Metro Manila."
Meanwhile, buildings are designed to minimize heat, while the vertical massing creates clustered towers that keep certain areas shaded all day. There will be a wide array of facilities and amenities to allow a diverse mix of entertainment for its residents, such as pop-up galleries and a state-of-the-art basketball arena. A monorail system will also be placed to access the islands from the mainland. And most importantly, the sunset view of the Manila Bay is put into consideration as well—ensuring that this city wonder will be enjoyed by people in the vicinity, with little to no impact to viewers from Roxas Boulevard.
Horizon Manila will be developed at no cost to the government, as it's funded by the private sector. The company submitted their proposal to the City of Manila in March 2017; they acquired and complied with all the necessary permits and requirements from the local government unit, Philippine Retirement Authority, Department of Health, Philippine Navy, Philippines Coastguard, Department of Information and Communications Technology, Bureau of Fisheries and Aquatic Resources, Department of Energy, Philippine Ports Authority, Department of Tourism, Metropolitan Manila Development Authority - Regional Development Council for National Capital Region, and the Department of Environment and Natural Resources (which issued the Environmental Compliance Certificate) three years later. The reclamation is set to begin in the second half of 2021 and will take six to eight years to complete.
William shares the vision of the project. "We see Horizon as the City of Tomorrow. It is envisioned to once again bring back development and growth energy back to the City of Manila. It will reestablish Manila as the heart of our nation and provide a model and impetus for the rehabilitation of the old city center."
In the gallery below, know more about Horizon Manila, its amazing features, and the whole array of exciting possibilities that await Manileños in this one-of-a-kind project as shared by architect William Ti.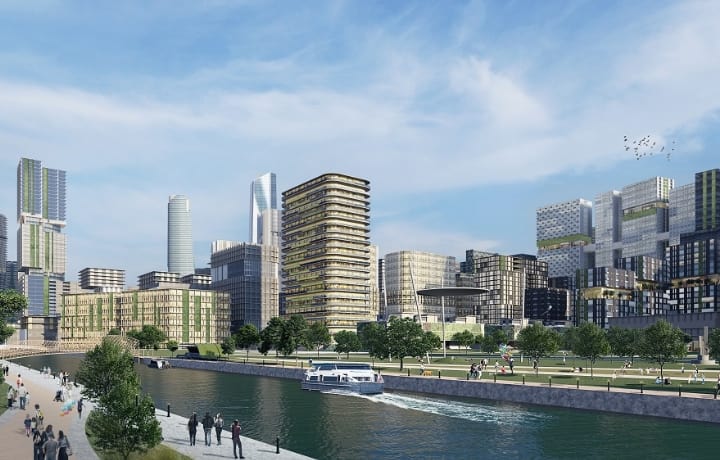 Horizon Manila
Horizon Manila