WATCH: Anton Barretto Fills A Christmas Tree With Childhood Wonder
Learn expert tips on sprucing a Christmas tree from the host of Metro Home
Christmas is indeed a time of nostalgia as traditions are honored every year. This time is an opportunity to create a home that speaks of the season's warmth and love expressed all around. With each addition to every family, this time is also an enchanting one for children, as they get introduced to family traditions as well as new ways of celebrating the festive season. Anton Barretto, host of Metro Home is also known for his work in styling homes for the Christmas season. He's been at it for the last twenty years! This year, he shares a tree decorated with the theme of childhood, created with a little girl as inspiration.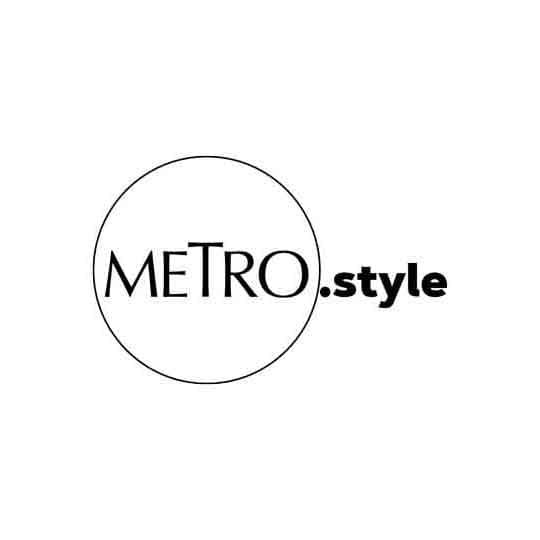 Anton Barretto with his childhood-themed Christmas tree | @antonbarretto
"I've always loved Christmas, when I was younger I always looked forward to Christmas, waiting impatiently the whole year for December to come around. Now that I'm older and I've been decorating homes for Christmas,I haven't lost the joy and excitement that I have for the fun and festive season. Right after New Year, I find myself thinking of what to do or what to create for the coming Christmas," he shares.
Speaking of this tree decorated with teddy bears, candy cane ornaments, miniature Christmas houses and the traditional red and white Christmas colors, Anton reveals, "For me, Christmas is most enjoyed by the young ones so when a client tells me that they want their tree to have a kiddie theme I get really excited. While looking for the main components of the tree, I found candy ornaments, red balls with white polka dots and ribbons to match in the same pattern and I mixed it with candy stripe ribbons. I also added white Christmas balls and red berries and winter foliage sprays."
Anton shares his top four tips for decorating a Christmas tree:
"When I use ribbons I normally crown the top with bountiful bows, and the tails I insert in a graceful and random like manner all the way to the bottom. This technique is and instant "filler upper" and softens the look. "
"An easy way to spread the decor evenly is to create imaginary sections, cut the tree in 6 sections the first being the tip, then below it the middle create 2 even sections then lastly 3 sections in the base. This will make it easy for you to divide the ornaments evenly especially when working with a mix or several decor and ornaments."
"I love using fillers - berry picks, leafy sprays, branches and flowers. Mixing them into the pine tree gives the tree texture and the variety makes the tree fuller."
"Don't be afraid to break the rules of scale and proportion, I like using bigger balls and ornaments on the top part of the tree. To me it doesn't follow that small ornaments should be placed in the narrow portion of the tree."