Here's The Perfect Bag For Lovers Of Architecture
Starchitects Frank Gehry, Daniel Libeskind and many others fueled the inspiration for PJ Almera's ARCO bag which joins other purses by Zaha Hadid, Nendo and Vincent Van Duysen on Up To You Anthology Online
The ARCO bag is a functional piece of art. Structured with stainless steel handles and Italian calfskin leather tanned black, it features 12 arches across it with solihiya detail reminiscent of windows. It almost looks as if you are carrying a miniature version of Fendi's headquarters in Rome.
The bag's designer, PJ Almera, gathers inspiration from so many. "I like the juxtaposition and contradiction of Daniel Libeskind, the form complexity of Gehry. I also get inspired with artists like Cyril Lancelin, and multidisciplinary designers like Patricia Urquiola."
While studying Contemporary Design in Milan, Almera was so drawn to the arch that he wanted to honor its historical significance. "Architecture has always been my go-to inspiration in art and various types of design. Being an architect myself, I understand how it portrays history and heritage. One thing I noticed in particular is the use of arches in different parts of the world. It is mostly present in old historical structures such as museums, government buildings, and heritage sites. They all come in different shapes, details, and sizes. Coming back to Manila, made me appreciate the beauty of arched portals and it reminded me of all my travels and adventures. It's been a staple language in my design and I treat it as an important element that gives meaning and wonder instead of just being a faddish shape."
The use of materials for the bag allowed Almera to communicate his heritage and express what he's passionate about. "The materials used for the bag resonate with the different cultures that are close to me. The solihiya which is a distinctive accent is a representation of the Philippines' craftsmanship and love for indigenous materials . The main material used is an Italian Calf skin leather, which showcases the pristine quality and sense of luxury that is made in Italy. The overall form, function and industrial details like the stainless steel is a representation of the modern contemporary era."
The ARCO bag is currently available at Up To You Anthology online, a project that engages architects to design unique bags. Almera's Arco bag joins other bags by Zaha Hadid Design, Nendo, and Vincent Van Duysen on the platform.
The solihiya accent on the ARCO bag made it stand out among the other bags, Almera noticed. "The solihiya windows or arches is a detail that made the bag an eye catching piece which stood out from the other designs in Up To You Anthology. I wanted to add an element that resembled Filipino identity by approaching it in a practical way instead of being highly conceptual. I wanted to focus on a visual recall, that would make the facade of the bag visually appealing and sellable to the European market. I placed the solihiya inside the arches so that the portals can lead them to a Filipino element. I also designed them in a way that it's proportion to the size of the bag, making it look like an architectural structure or sculpture when placed on a cabinet or shelf."
The bag's size can easily fit files and a laptop and is stylish enough for seamless use from day to night. "Having a wide range of target personalities from the stylish gentleman and the sophisticated fashionista to the eccentric leader, ARCO will be your go-to carry-all bag for all occasions," says Almera.
See this designer's interior projects in this gallery: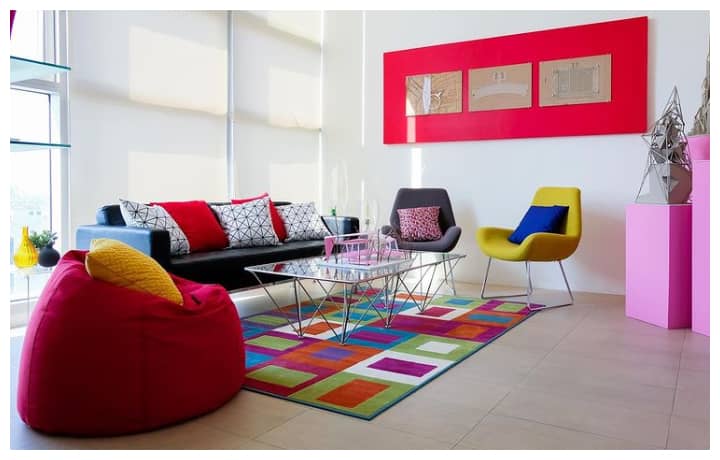 Photo Gallery
Photo Gallery