Adorn Your Walls With Noteworthy Art Work For The COVID-19 Cause
Aid researchers, frontliners and education efforts towards a cure for COVID-19 by purchasing art from these online exhibits
ART FOR SCIENCE is an online exhibit and fundraising event hosted by the Space Encounters Gallery. Artists of our past exhibits with available artworks have agreed to collaborate and will donate a portion of their sales, as well as the gallery's, in aid of a local scientific research facility, UP Medical Foundation, for the fight against COVID-19. As quoted by the gallery owners, Wilmer Lopez and Thor Balanon, "Since this is a health crisis, the Gallery thought of helping out the people who will be responsible for the solution: the scientists and doctors. The Gallery's beneficiary, UP Medical Foundation, will be providing medical supplies (PPE kits) to these health workers. Some of the featured artists are Wipo, Mark "KDLT" Copino, TRNZ, Nonie Cruzado, Burn Aquino, Wesley Valenzuela, Rick Hernandez, Jem Magbanua, Mark Nativo, Lean Reboja, Martkills, Arno Salvador, and others. All their artworks will be available for viewing on our Facebook and Instagram accounts from May 1-30, 2020.
This is the link to the full Art For Science catalogue.
BeCause Life
BeCause Life 2020 is an online exhibit where the works of 9 artists from various cities will be available for purchase as limited high-quality art prints in limited quantities of 12 prints per piece. Proceeds of the exhibit will be for the benefit of the welfare of frontliners and artists of Puerto Princesa City.
Small by Small
"One of the things my mother used to tell us when we were growing up was "Small by small. Slow by slow." What she meant was that in the face of any disaster, loss, tragedy or challenge that might confront us, we can keep moving forward. "Small by small. Slow by slow," she would say. That was her way of reassuring us that things will pass and get better.
About a week ago, I recalled this mantra, and had the idea to organize an online show to celebrate resilience as the quarantine lifts and opens into an uncertain future. So I reached out to artists, and invited them to submit at least one artwork.
Given the short notice, I told them that it could be any artwork of any size, as long as it was a hopeful piece. More than thirty artists have committed to submit works, which we will showcase at both www.tumbatumba.ph (our new website which shows our vision for our children's museum) and at our CANVAS website. We surely have a long and difficult journey ahead. Here's to taking our first steps forward on a positive artistic note," says CANVAS Director and Founder, Gigo Alampay.
A not-for-profit, CANVAS engages the creative community to uphold national identity, children's literacy, culture and the environment. One of the avenues by which CANVAS does this is through book publishing. "We're also working on a children's book that talks about what kids can do or should not do with their hands to avoid getting sick with street artist Blic. That will probably come out in late June," Alampay says.
Prior to this, CANVAS was able to raise one hundred fifty thousand pesos, donated to PGH to purchase 500 scrub suits through the sale of limited edition prints by Arnold Arre.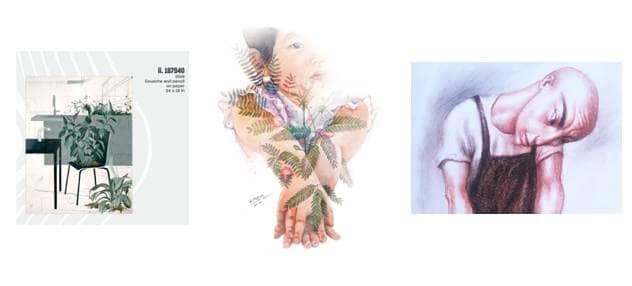 Art Work To Aid in COVID19 Efforts
Art Work To Aid in COVID19 Efforts