Shine A Light Of Hope With Arte Fino
Shop these home items via this annual fair's e-commerce site and support the Philippine General Hospital and local communities in their fight against COVID-19
Arte Fino invites the public to support Ilaw at Pag-Asa to shine a light of hope during these moments of need. Not only will every purchase from this website help Arte Fino's brand partners support their local communities affected by this crisis. They will also raise funds to buy more UV sterilizers for the Philippine General Hospital.
In the spirit of community, this campaign is a collaborative effort between ArteFino and their brand partners, seizing this opportunity to launch a meaningful project together. Arte Fino hopes this effort can more than just help raise funds to purchase additional UV Sterilizers for PGH, but also to raise awareness toward the plight of local communities.
Marimel Francisco, ArteFino co-founder reiterates, "It has taken this pandemic to further highlight in absolute terms the importance of supporting local all the way… from the clothes that you wear, to the throw pillows and blankets that you use, to the furniture that you buy. In ArteFino, we like to say that we are LOCO for LOCAL. This is the crucial time to support our very own."
Susie Quiros, ArteFino co-founder adds, "Encouraging and promoting each other helps to reboot our local economy, so let's help keep this bayanihan spirit alive. In doing so, you will also be able to help the PGH, because their current UV Sterilizers take 3 hours to sterilize just one room. With these machines we are donating, it takes just 30 minutes. That helps the hospital in terms of efficiency and safety."
A consolidated report on participating brands with their total amounts raised, and donation sent to the PGH will be published on the Arte Fino website at the end of the project.
Shop Metro.Style's picks for the home here: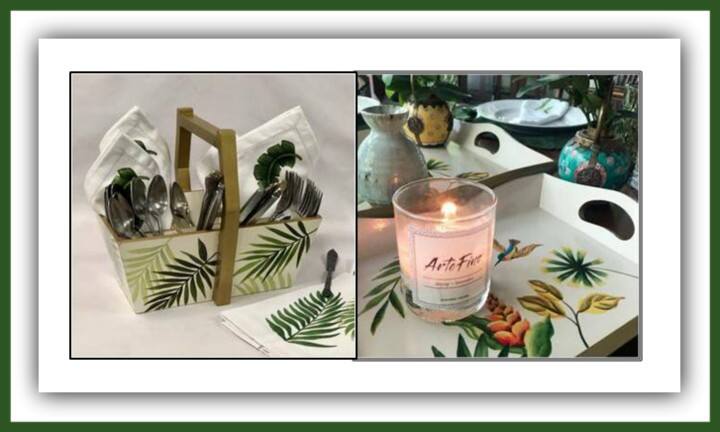 Shop Arte Fino for the Home
Shop Arte Fino for the Home