This Intensive Bamboo Bootcamp Is Starting A Green Revolution
Starting with a 9-day intensive bamboo course, Bamboo Bootcamp aims to promote bamboo as a legitimate construction and architecture alternative
"We dream of a circular economy where we, as a people, can be confident and have food and forest security, where we can have abundance and quality of life."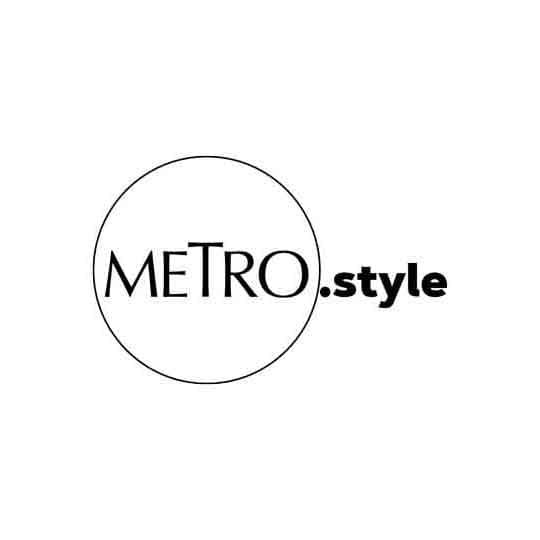 Building the Bamboo Landmark in Mindanao | Bamboo Bootcamp
There's a reason why a lot of companies are trying to "hype" the use of bamboo—it's because it should be drummed up.
Bamboo is one of the most amazing "trees" on the planet (bamboo is actually a grass, with some varieties growing to be tree-like in appearance), but its applications have yet to be fully maximized in our world that's so heavily reliant on hard wood, steel, and plastics. Its sustainability is off the charts because it's one of the fastest growing plants in the world. A bamboo plant can grow to full size in just 3-4 months, compared to a standard tree which takes 30+ years to grow.
It is also immensely strong and durable, while remaining light and easy to carry around. In fact, many homes are now being built entirely from bamboo, just like how the older generations of Filipinos did it before.
But while bamboo thrives well on our tropical climate, until now, the country only has 39,200 to 52,700 hectares of bamboo plantation because of the lack of demand for it.
There is so much potential to explore in bamboo, and investing in it will not just create a more sustainable biodiversity and agroforestry, but also help boost the poorer farming communities. Because of this, Bamboo Bootcamp was born.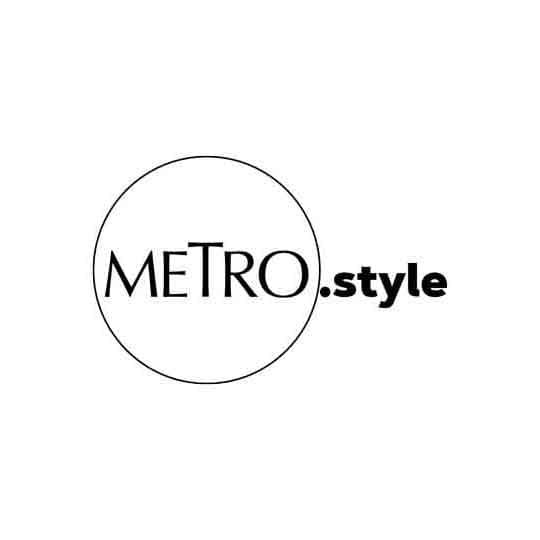 Building the Bamboo Landmark in Mindanao (1) | Bamboo Bootcamp
An intensive bootcamp to promote bamboo knowledge and demand
"Bamboo Bootcamp started in 2018, after Arch. Jed de Guzman finished his Bamboo Course in Bamboo U in Indonesia. Although it wasn't formally called "Bamboo Bootcamp" then, the heart of the advocacy started during that time, when he realized that it was imperative that this knowledge needs to be shared to the Filipino people so they may have the proper tools and skills to kickstart a Bamboo Industry," said Rica Gadi, one of the core group members who started Bamboo Bootcamp.
Arch. Jed's advocacy to grow the bamboo industry became infectious, eventually drawing engineers and bamboo enthusiasts to his cause. Because of this, the first Bamboo Bootcamp was held in the mountains of Barangay Baganihan in Marahan, Davao City.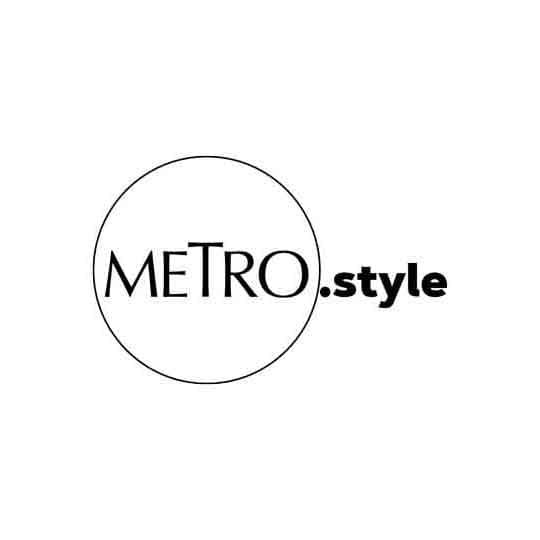 Arch. Jed de Guzman | Bamboo Bootcamp
"The mission of the Bamboo Bootcamp is to provide innovative mentoring supported by relevant data, knowledge, and skills to demonstrate supply stabilization, post processing for preservation, and the full utilization of bamboo. This will influence responsible agri-food and agro-forest commerce for the Philippines," said Rica.
In fact, it's just been more than 8 months since Bamboo Bootcamp officially became what it is, but already, their 9-day bamboo building fundamentals course are always sold out, with their mini courses always on high demand.
Their 9-day flagship program explores the entire sustainable life-cycle of bamboo from shoots to structure. The workshop, through a combination of lectures and hands-on experience, aims to present bamboo through a "grassroots" approach catering to the local community, and to encourage exploration of the use of bamboo for construction and other products in the building industry. The course is being held almost every month across the country, in places like Siargao, La Union, Cebu, and Davao. At the end of the course, the participants will come up with a full-size build and furniture prototype.
Complementing their intensive bamboo bootcamp are mini courses such as the Bamboo Carpentry Crash Course and Comprehensive Bamboo Design and Carpentry for construction professionals and carpenters who will benefit from bamboo design, prototyping, construction, and carpentry skills.
Growing the present and future of bamboo
Bamboo is almost like our tree of life, the coconut, since every bit of it can be utilized from the shoots and fibers to the timber poles and leaves. Nothing goes to waste. Add to this the amazing properties and growth capabilities of bamboo, and we have on our hands an amazing material that needs to be brought back in local construction, interior design, and architecture.
In construction, Arch. Jed and Engr. Jason Toralde (the official Bamboo Bootcamp Structural Engineer) have already been building with bamboo and have proven its capacity as a viable alternative timber to hard wood. While bamboo in its raw natural form is already durable—as Filipino houses have been made from bamboo and nipa for hundreds of years—Bamboo Bootcamp is educating people how to properly preserve and treat the poles to further reinforce the bamboo, so it can withstand years of deterioration, just like regular concrete and steel structures.
In fact, we don't have to look further than these majestic bamboo structures and buildings already rising across the globe to see the potential of bamboo, such as The Arc gymnasium for a private school in Bali, the Bangkok Tree House at Phra Pradaeng Peninsula Hotel, and the Shakesperean-style Hardelot Theatre by Studio Andrew Todd.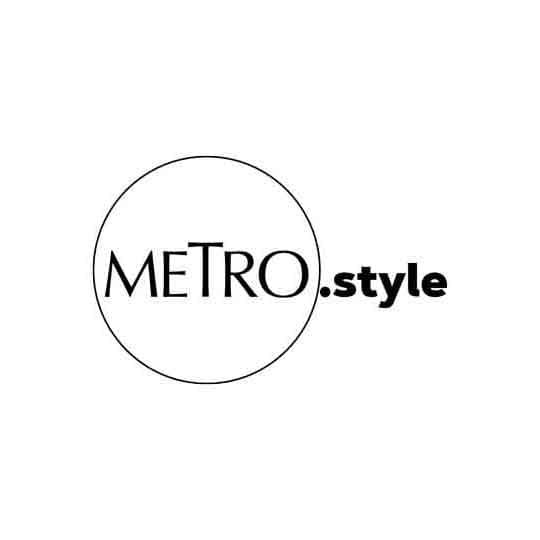 The Arc by Ibuku | Dezeen
Check out the gallery below to appreciate how other countries are utilizing bamboo to create structures that uniquely showcase their cultures and aesthetics.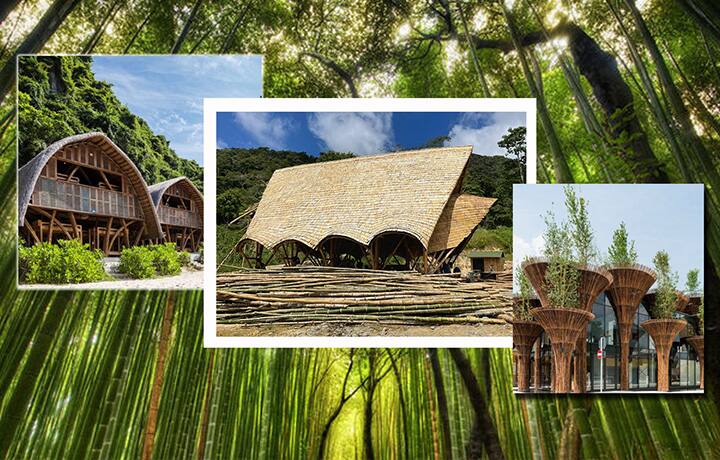 Photo Gallery
Photo Gallery
Locally, we see bamboo being used in provincial BnBs and resort hotels, but more of a design element than a structural material. To showcase the true capabilities of bamboo, Bamboo Bootcamp is creating this majestic bamboo landmark with the local Matigsalug Tribe in Baganihan, Buda in Mindanao. It's made with almost 100% bamboo, and the design is innovative and cutting-edge enough to be at par with international designs. It will be one of the most notable bamboo construction builds in the country, not only because of its unique structure, but also because how the build itself has transformed the IP community of Matigsalug from a logging community to a more environmentally-aware community brought together by the preservation of our forests.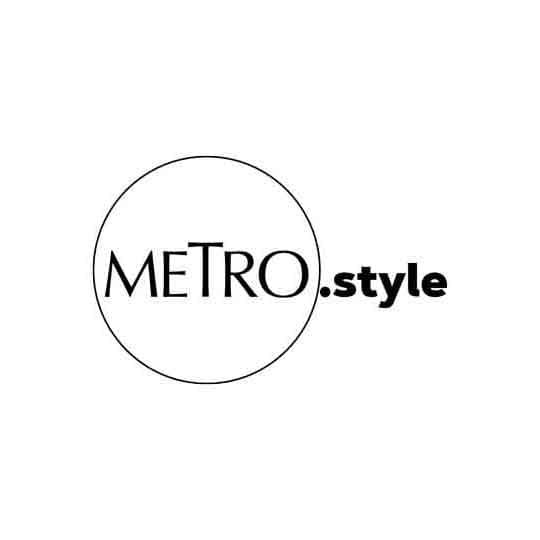 The Bamboo Landmark in Baganihan, Buda, made in collaboration with the Matigsalug Tribe | BecomingFilipino
"Our organization is only 8 months old, so we don't have a lot to show for now," said Rica. "But we hope to be able to demonstrate a complete supply chain model in Baganihan, Buda as a proof of concept for future communities to be able to use as a template for small communities, that is scalable depending on size of land area."
Despite the organization's infancy, Rita also shares that she's glad that bamboo construction is now getting more traction, and they are able to work closely with NGOs and government agencies to continue promoting their advocacy. They now have strategic partnerships with other NGOs such as the Philippine Bamboo Foundation, and have recently gotten in touch with DTI National Director, Mr. Butch Madarang, to take a glimpse at the Philippine Bamboo Roadmap.
"We can only wish to be able to help and contribute to making this plan a reality," she said. "As individuals, we believe that we have to be mindful of our own actions. How, even a small act, can impact our planet in a huge way. We need to start thinking about the things we can do to add value, instead of asking what we can take. The most basic thing we can do is to ask questions of how we can achieve these goals, and expand our knowledge with a plan and how to involve the community. Biodiversity and sustainability is not a one man show but a group effort. Together, we can do this. We hope that by sharing what we know, our experiences, our mistakes, we are able to produce multipliers, who will have enough confidence to pay the information forward."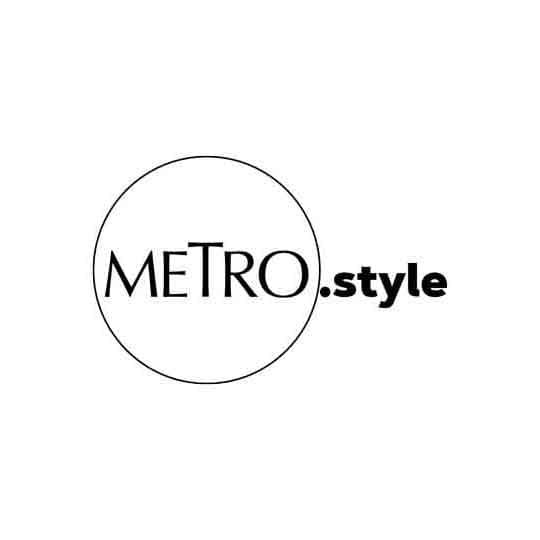 Bamboo leaf lounge structure at the Alhibe Farm, designed and built by M+S Studio Co | Alhibe