B&B Italia Whisks Design Lovers To An Outdoor Paradise
This brand's newly renovated showroom promises refined living through Italian contemporary design
B&B Italia Outdoor celebrates 15 years of contemporary outdoor living this year. The acclaimed collection is a project born from the desire to bring to the outdoors the quality and care that have always distinguished B&B Italia's contemporary design, capable of defining new spaces and expanding its boundaries.
The event also celebrates the relaunching of the newly-renovated B&B Italia Outdoor showroom, housed on the ground floor of the Twenty-Four Seven McKinley building, BGC—the perfect space to showcase a collection dedicated to elevated outdoor living.
It exhibited the sophisticated nature of the outdoor collection through a full sensory indoor experience intended to celebrate nature in all its glory. Incorporating natural scents, sounds, and sights to invoke the atmospheric and immersive outdoor feeling, guests move among the transformed furniture displays arranged throughout the space. As a reflection of B&B Italia Outdoor's exceptional history, each room represents a success story spanning 15 years, which embodies creativity, innovation, and sustainability.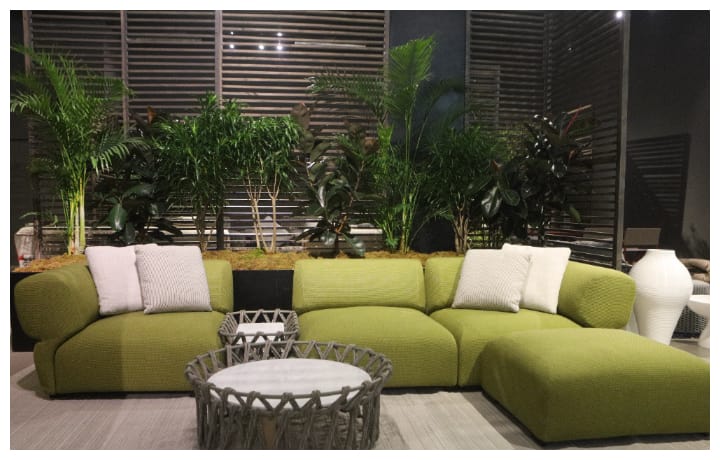 Photo Gallery
Photo Gallery
Each room features distinct pieces by world-renowned designers, encapsulating perfectly the values of B&B Italia with uncompromising quality and design such as Patricia Urquiola's Canasta and Butterfly collections, Antonio Citterio's Mirto Outdoor, Ribes, and Erica seating systems, and most recently, the Borea by Piero Lissoni.
One of the notable vignettes includes a room designed by renowned celebrity stylist, Liz Uy, whom the brand partnered with recently in a video feature that spotlighted Uy's beloved B&B Italia Outdoor pieces. The room reflects the fashion maven's unique sense of style and is adorned with some of her personally-curated accessories, all complementing B&B Italia's Erica sofa and armchair, Tramae ottomans, and and the Tobi-ishi small table.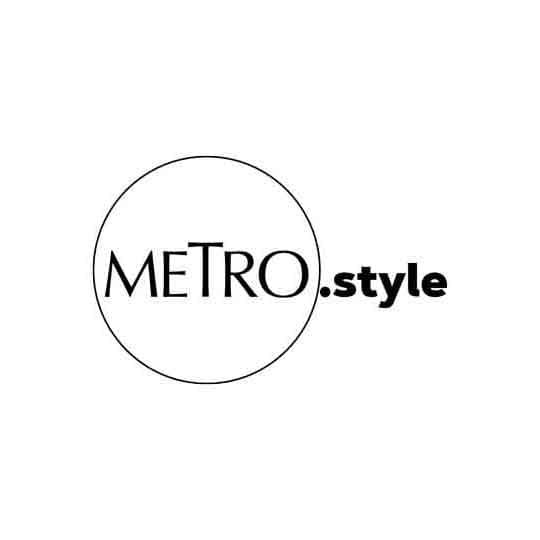 B&B Italia Outdoor collection curated by Liz Uy. | Courtesy of B&B Italia
The quest for technological innovation, research, and excellence provides the foundation for all of B&B Italia's activities, complemented by the brand's wholehearted attention to sustainability.
B&B Italia's philosophy stands on the impermeable importance of mutual beautification and preservation of the outdoors. The brand's long-standing commitment is highlighted through wall panels that underscore B&B Italia's sustainability efforts in the past years including its use of polyester fibres from recycled materials like PET bottles to create quality pieces with a reduced environmental footprint by using wood certified by the Forest Stewardship Council.
These efforts for sustainability come to fruition with Piero Lissoni's Borea which has been internationally recognized for its unmistakable design and ecological materials. As testament to its efforts towards innovation, circularity, and sustainability, the Borea collection in fact received the 2022 Green Good Design Award from The Chicago Athenaeum: Museum of Architecture and Design and The European Centre for Architecture Art Design and Urban Studies.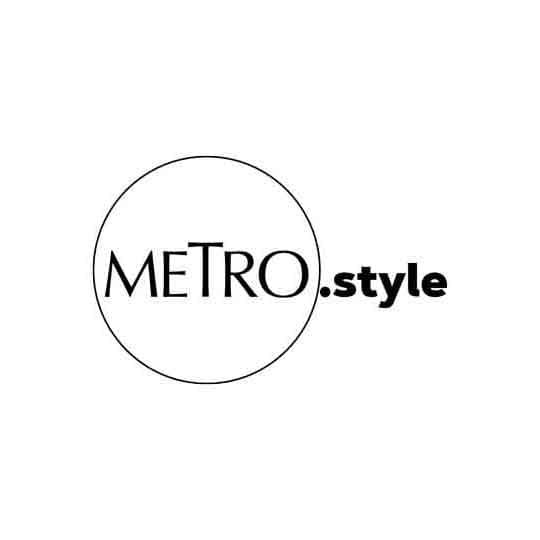 Borea sofa by Piero Lissoni for B&B Italia. Upholstery is manufactured from recycled PET plastic bottles that cover a polyurethane core. | Courtesy of B&B Italia
The event is a coming together of several members of the press, architects and designers, and society guests. Also in attendance is a representative for B&B Italia's Asia Pacific arm, Wanda Rottstegge, Head of Retail & Wholesale. Guests enjoy the afternoon supplied with a selection of fresh herby and fruity cocktails by The Curator and modern Italian pass-arounds served by Cibo di M by Margarita Fores. They are also treated to a special performance from Steps Dance Studio led by Sofia Elizalde and choreographer James Laforteza who stun the crowd with a contemporary dance incorporating art, movement, and B&B Italia Outdoor pieces. Guests also go home with a customized fan designed by Filipino artist Reena Gabriel featuring B&B Italia Outdoor's 15-year anniversary logo, produced by Casa Mercedes.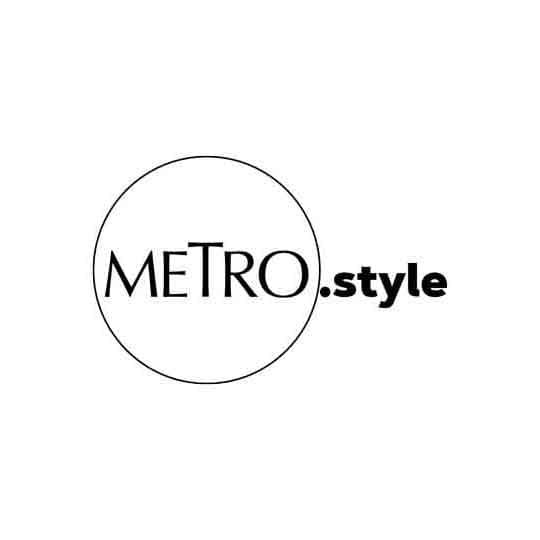 Wanda Rottstegge (Head of Sales Asia Pacific), Cathy Belezario (Director of Sales and Design Furniture Division, Focus Global) and Holly Quiec (Marketing Manager of B&B Italia) | Courtesy of B&B Italia
B&B Italia Outdoor is officially distributed by Focus Global Inc. Visit the showroom at the G/F Twenty-Four Seven McKinley, 24th Street corner 7th Avenue, McKinley Parkway, Bonifacio Global City, Taguig.
Photographs Courtesy of B&B Italia