Go For Green!
Philippine Geogreen's Liza Crespo and Big Ass Fan's Tony Yeong share their passion about choosing products that are both sustainable and innovative
Climate Change is one of the top three key issues globally today. In order to have a sustainable future, everyone needs to help by making eco-conscious purchase decisions that can help cut down one's carbon footprint and help contribute to a more sustainable way of living.
Architect Liza Crespo, CEO of Philippine Geogreen, invited the Metro.Style team to her home. She introduced Big Ass Fan's Managing Director for Asia, Tony Yeong and Tony Goh, International Sales Account Manager for Big Ass Fans and they talked about the new innovations from Big Ass Fans.
Liza, who has been focused on sustainable design and is one of the first LEED-accredited professionals in the Philippines, hosted the event that enlightened on the importance of choosing products that are green and support sustainability.
She welcomed guests from the media and shared about the innovations and good news from Big Ass Fans. Interesting conversations on having a sustainable lifestyle took place when in between taking sips of a refreshing cocktail drink, Tony Yeong, Managing Director of Big Ass Fans, who is based in Singapore, informed us about the exciting and new developments for Big Ass Fans.
"Our regional hub for Big Ass Fans in Asia is Singapore, where I am based, and we have our production in Malaysia. We have had a very good relationship with Philippine Geogreen, who has been helping us sell Big Ass Fans in the Philippines," says Tony Yeung.
More Affordable and Innovative Products
Through the APAC set-up for Big Ass Fans, Liza discussed how they are able to give consumers now the chance to purchase their own Haiku fans at a much lower price. "Currently, since we are now getting the Haiku fans from Malaysia instead of the US, we are now able to offer consumers the opportunity to buy their own Haiku fans at a reduced price point. Apart from this, we also have a new innovation: a smart phone integration that lets the user connect their Haiku fans to either Amazon's Alexa or Google home," says Liza.Tony Yeong also added that people who have the Haiku fans by Big Ass Fans, have convenience of using an app, offering buyers good value. "Today, the owners of Haiku fans can use an app that allows them to control their fan from their mobile phone even before they reach home. Also, Big Ass Fans emphasize on practicality and safety. Plus, we also offer buyers a 5-year warranty for each product sold," adds Tony Yeong.
Liza, who has been designing sustainable homes for clients for more than ten years already, shared about the growing demand for sustainable products today. She said that there consumers now have a greater awareness on the need to do something about climate change. With this, it is critical to choose products that can help ensure a more sustainable future for the next generation.
As an architect, she appreciates the modern and stylish design of Big Ass Fans whose finishes can also be customized. More often than not, her clients also see the value of placing the Haiku fans in their own sustainable homes since it is aligned with the modern aesthetics and overall look and feel that they are looking for.
Style and Energy-efficiency
"I learned about Big Ass Fans when I was flipping through the pages of Dwell magazine years ago. I thought that Big Ass Fans had products that are well designed and it is the kind of fan that I also want to put inside my home. When I researched more about it, I learned that it also has won various awards and consumes very little electricity too since electric consumption is only 20 watts which is like using one light bulb. With this, I thought that it is the type of product that we need in the Philippines so I contacted their US office before and expressed my intent to distribute the products here. I was invited to go to their head office in the US and our company, Philippine Geogreen, ended up becoming the exclusive distributor of Big Ass Fans", says Liza.
She also mentioned that currently, more businesses such as hotels and resorts are also making use of sustainable products in order to lessen their carbon footprint. She cited that Big Ass Fans have been installed in places such as Amanpulo resort, which truly values sustainable living and encourages guests to be more eco-conscious and other places like Greenbelt chapel, food manufacturing factories, schools, etc.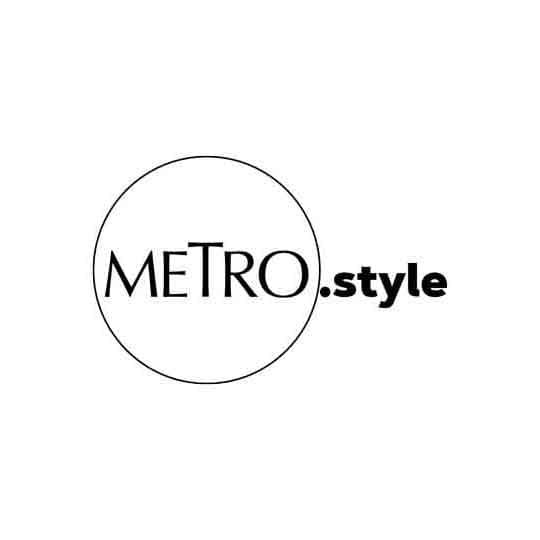 Coppola Resort | Photograph Courtesy of Big Ass Fans
Sustainability Goals
Liza Crespo also expressed their company's goal on sustainability. "Philippine Geogreen is determined to help more Filipinos embrace a sustainable lifestyle, whether in their own home or in their businesses. This is why we have brought in many innovative solutions to the country. Over the past ten years, we have helped thousands of Filipinos discover sustainable and cutting edge solutions and we would like to make this widely available to all. Our goal is to get everyone to cut back their carbon footprint," quips Liza.
Apart from distributing Big Ass Fans, Philippine Geogreen also distributes other sustainable products such as Solatube Daylighting Systems, Atmospheric Water Generator, Topps Products and Solar Technologies.
By using more energy efficient products that are sustainable, one can help contribute to helping protect our environment and lessen one's carbon footprint.
Sustainability has to be given importance by both consumers and business owners today and it should also be part of every individual and company's goals. With the alarming effects of climate change, it is our responsibility to help address the issue by making lifestyle changes that will make positive changes globally.
To know more about Big Ass Fans and Philippine Geogreen's products, you may go their website: www.philgeogreen.com.