Mom Knows Best: 10 Tips On How To Style A Book Shelf And To Survive The Rest Of The ECQ
Interior stylist, writer and mom Leona Laviña-Panutat's ECQ project makes a great background for WFH video conferencing. She encourages us all to edit, purge, organize... and after all that, rest
Leona Laviña-Panutat is the co-founder of Project Lilo, a website created by mothers for mothers. With photographer Sheila Catilo, she founded the site to show motherhood in all its beautiful, miraculous mess. Leona is also an interior stylist, writer, and stay-at-home mom to two boys, Wyatt and Walt.
ECQ has found Leona purging, organizing and re-arranging her home. "I've always believed in trying to make our home as beautiful, comfortable and functional as possible, but just like everyone, I was always too "busy" to get to it. I figured now is the perfect time to get to work," she says.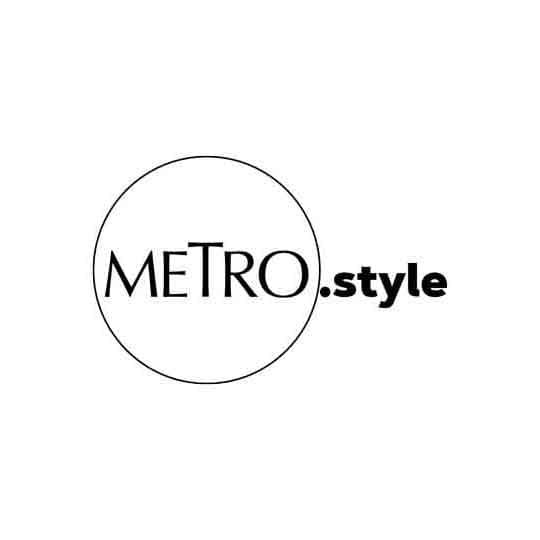 Interior stylist, writer and mom, Leona Laviña-Panutat with her two boys, Wyatt and Walt. | Courtesy of Leona Laviña-Panutat
Speaking of ECQ, working moms know that it is no easy feat to work from home. Zoom calls are often interrupted with an occasional appearance by children or pets. It's a challenge enough to toggle between work from home and mom duties. Finding the right space or background for videoconferencing has made the whole exercise even more complicated. With video conference calls, all of a sudden, you've unwittingly welcomed your colleagues into your homes. The book shelf makes the perfect background for video conferencing calls. The books you read and objects on your bookshelf speak volumes about who you are. Spines of books act are reminiscent of the colorful weft that are found in tapestries. In the background, they can be arranged as you please. Growing up with a mom who imparted on her a love for antiques, textiles and prints, and having been a former retailer, Leona knows a thing or two about the exercise of styling and editing to maximize the visual effect of a space. She proudly shows us her "shelfie" after days of organizing, editing and purging: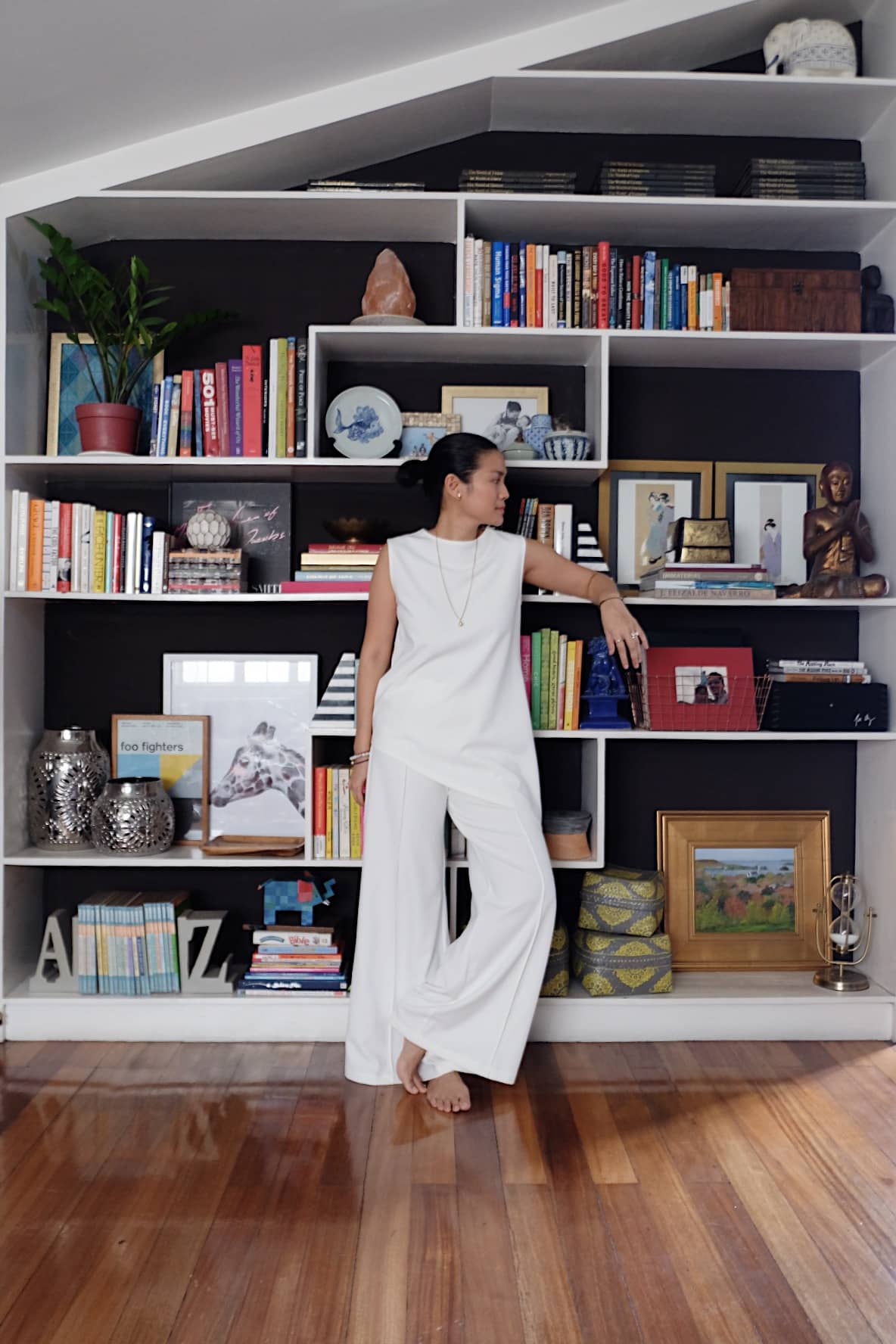 Shelf Styling by Leona Panutat
Shelf Styling by Leona Panutat
She shares these tips:
a. Edit edit edit. Let go of books, accessories and "stuff" that no longer serve their purpose.
b. Take a look at what you have and lay them in front of you. This way it'll be easy to create vignettes. Collect your favorite photos, vases and artwork to add to the mix.
c. I personally believe in arranging books per category. It just makes things easier to find.
d. Keep the look interesting by mixing books that are stacked with those that are standing.
e. I love book ends, not only do they keep your things in place they also double as art pieces. The stripe marble one from The Masonry is my favorite. Having said that, you can absolutely use anything as a bookend-- a vase, a toy or even a sculpture you've picked up from your travels.
Leona says this about sheltering in place, "The greatest challenge or adjustment was the sudden halt in our day-to-day activities and the realization that we shouldn't have put so many things and people on hold. I really miss my family and friends which gets me down sometimes. However, a quick change in perspective-- one of gratitude, immediately gets me out of the blues. We are safe at home, not stuck at home." In theory, we have through the 15th for the duration of extended community quarantine.
For her fellow moms, Leona gives these pointers on how to survive the rest of this isolation period:
a. You do not have to do everything by yourself. Allow your kids to help out. Now is the time to teach your kids to be more independent by doing simple chores around the house.
b. Take care of yourself by eating well and staying active. I try to squeeze in 3 workouts a week with one dedicated to pilates. My one-on-one coaching with Onelife which happens online is always a huge endorphin boost.
c. Make time for your friends and family. My weekly zoom calls with my friends always leave me happy and energized.
d. Rest. Take advantage of the fact that you don't have to rush from one task to the next. Sometimes we eat on time, sometimes we don't. Its ok.
e. Take it one day at a time.
ECQ has allowed all of us a pause, the weeks in isolation giving a chance to reflect. For Leona, this time has underscored the importance of family and her close circle. "I have all I'll ever really need in life. I have my family with me and an amazing support system just a phone call, text or zoom away," she says.