From Caohagan, With Love
A small quilting community surrounded by clear Cebuano waters is in the process of healing and rebuilding from the destruction of Typhoon Odette
From mainland Cebu, it only takes an hour by boat to reach the privately owned Caohagan Island, a 500m-long stretch of land—white sand beaches and diving spots that, especially before the pandemic, attracted tourists day-in and day-out. Caohagan is a coral reef sanctuary; along its coastline stretches a marine reservation area 250 meters wide, and in its clear Cebuano waters thrives a growing population of sea turtles and giant clams.
Including its owner, Katsuhiko Sakiyama (formerly of Tokyo, Japan), the island is home to 700 or so residents, with a couple hundred of them belonging to a small quilting community mentored and trained by Katsuhiko's wife, Junko—then the principal of Hearts and Hands, Tokyo's biggest quilting school back in the '80s and '90s. The quilters' works have been exhibited abroad, and are sold in Japan, the United States, France, Spain, New Zealand, Korea, and Taiwan, but have yet to find bigger success amongst Filipino buyers. (Locally, they are sold only at a café in Cebu City.)
When the couple first settled on the island, no one was interested in learning quilting from Junko—"all the people never showed any interest," Katsuhiko said over email, "and everybody said it seems difficult for them." One day, a woman finally showed interest, and she ended up making a few quilts with Junko, who then bought one of her works. "Then people [learned that] making quilts makes money," he continued, "and [they] started saying, 'Please teach us.'"
Today, there are about a hundred quilters, majority of them in Caohagan, while some are located on the nearby islands. Each full-sized quilt (210 x 150 cm) takes about four to five months to make, with the vibrant pieces depicting life on the island: appliqués of islanders, animals, trees, and houses. Each quilt is washed twice: first in the surrounding sea, then again using clean water. They are dried in the sun, and then sent off to their new homes.
Katsuhiko was 52 when he first arrived at the shores of Caohagan, falling in love with the island instantly, and charmed by the residents' way of life: simple, rustic, and very much one with nature. Four years later, in 1991, he returned with his wife to settle on the island permanently. Today, much of the island remains the way it was back then: without much influence from the intricacies of the modern world, but with much care for the island's—as well as its residents', whether land- or sea-dwelling—overall health and well-being.
When Typhoon Odette devastated the Visayas region last December, many of the islanders' homes and boats were destroyed, but thankfully, no one had been hurt. The residents credit this to the trees that they had planted on the island, as well as the coral reef that protected them from further destruction. "We have to thank the natural environment for saving our lives, and we have to keep respecting nature for our next generation. We have to keep our culture which is having our life with the beautiful natural environment," said Katsuhiko over email.
Still, they are in the process of healing and rebuilding, and need support to sustain the island and all who call it home.
The quilts are lovingly and individually stitched by hand, the clear product of artisans and human beings with a lot of love—and talent—to give to the world. This, Katsuhiko believes, is the community's pride and joy. "People who bought Caohagan quilts in any country [has said that they] are full of love," he said. "If I have a Caohagan quilt in my house, my house will be full of love and we feel happy."
"We sincerely wish and hope that Caohagan Quilts, the artwork which is made by Filipinos, would be more and more popular in the Philippines. The most important thing is to keep the almost untouched beautiful natural environment of Caohagan, and also keep the happy life of people in the island."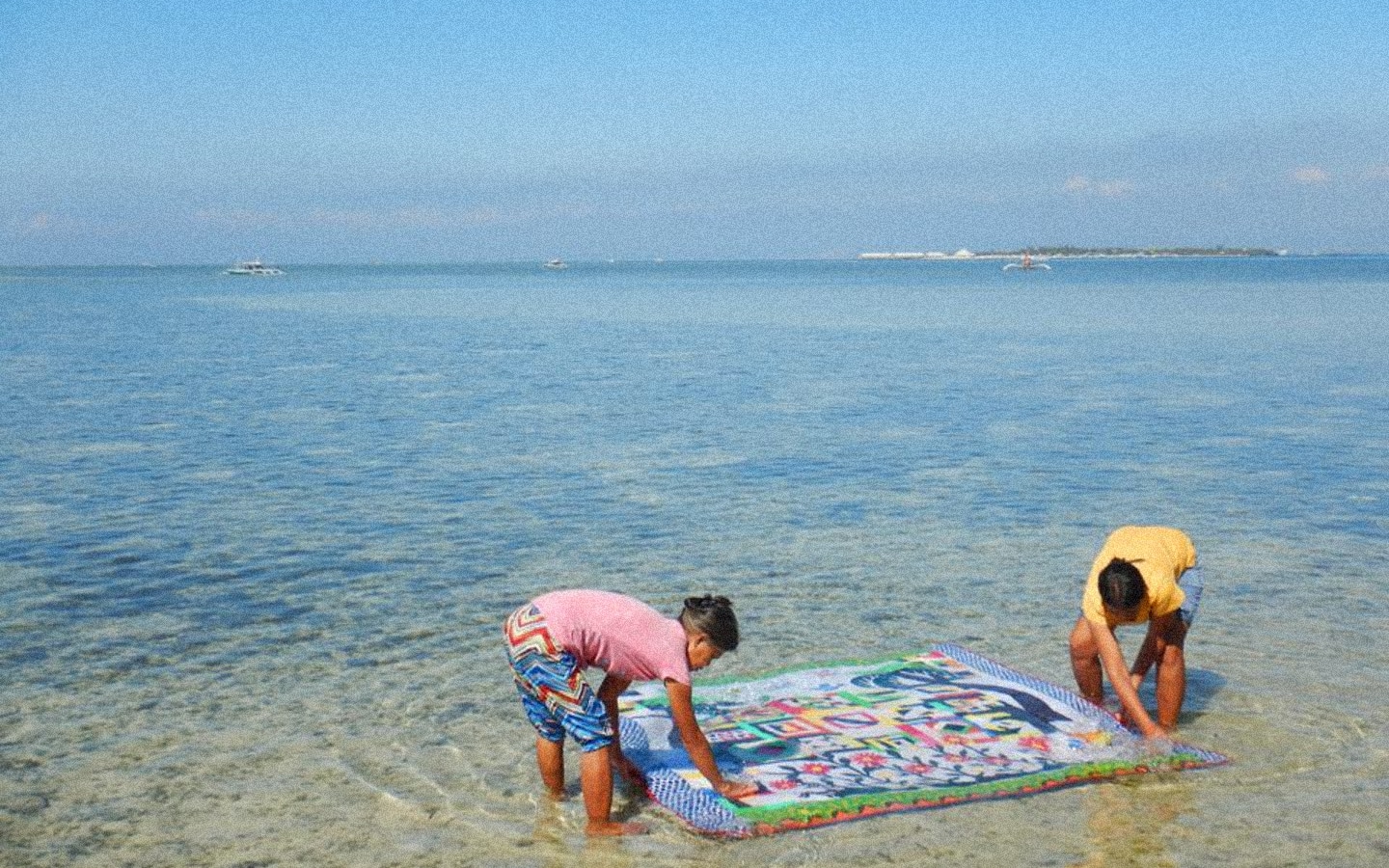 The Caohagan Quilters
The Caohagan Quilters