Casa Selma and Ellen Adarna Encourage Self-Care Through This Collection
Their carefully curated line of essential oils is exquisite, perfect as gifts this season
Vito Selma's Cebu-based company Casa Selma recently released its collection of essential oils in collaboration with Ellen Adarna. The EOs are concocted in four signature scents that freshen up any day, allowing us to take a breather and relax. Taking inspiration from the timeless woman that is Ellen and her journey to wellness, the homeware studio hinges its collection's concept on a person's sense of self and peace.
In light of how Ellen steers her life, Casa Selma best believes that teaming up with the actress means creating magic. According to them, "You hear it in the way she answers her sought-after Q&A stories, many of which have inspired a generation to value one's peace. You feel it in the way she carries herself, now with the sense of ease [from] a woman who knows what she deserves, and is rightfully unapologetic for it."
Actress Ellen Adarna, who has been friends with renowned furniture designer and fellow Cebuano local, Vito Selma for so long, is fond of collecting masterpieces from the designer. From her Manila pad to her present abode, there is a touch of Vito Selma in select corners. The Hanako coffee table, for one, has taken center stage in Ellen's 1930s space in the metro back then, being her apartment's main attraction.
Self-Care begins at home
Now that the new normal has brought about a busier lifestyle and more taxing measures, we lavish every chance of self-care that we can consume, especially after an exhausting activity. "More than ever, the importance of self-care has been magnified, and rest should be part of every person's list of essentials. This is exactly what both Ellen and we at Casa Selma wish to bring to you," the creative studio claims.
"In spite of how occupied we may be, it is important to take a breath and relax," Casa Selma reminds us. With its oil rollers now out in the market, the joy of new options to make our days and ourselves happier and healthier is just about to start. Available in Bamboo, Lavender, Lily of the Valley, and Green Tea, Casa Selma's essential oils are an exciting opportunity to soothe our senses.
Check out Casa Selma's essential oils collection: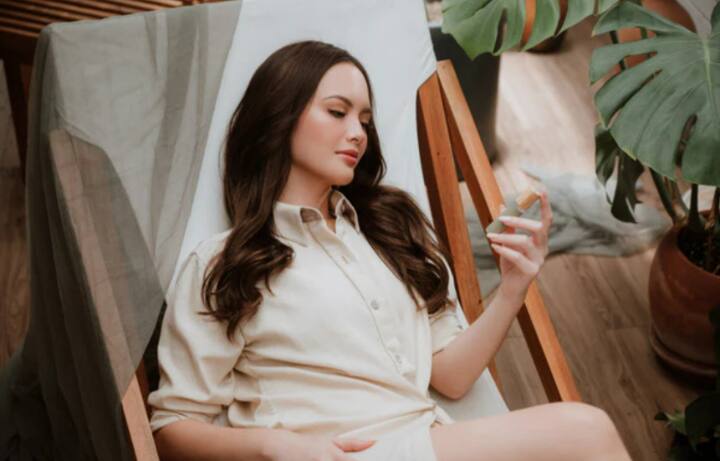 Photo Gallery
Photo Gallery
The Casa Selma x Ellen Adarna line of essential oils is available on Shopee.
Lead photos from www.casaselma.ph