Why We'd Hire Chief Hong From Hometown Cha Cha Cha Over Attempting to DIY
Dimples aside, this Kim Seon-Ho character's multiple licenses prove that he has all the credentials to get the job done
You didn't need to be a home and design enthusiast to have thought about it during this time.
Endless months of living under quarantine have made us all wonder out loud if our bedrooms/family spaces/home offices/kitchens/gardens needed redecorating and redesigning, and if you didn't have the Pinterest app before, you probably do now and spend countless hours gathering pegs for a redecorating spree that might or might not have materialized.
If you managed to get some or a lot of redecorating and redesigning done, hooray! A congratulations is due you for accomplishing no small feat. But if you're still stuck in the mood board phase of things and haven't actually gone to furniture and home shops to realize your design dreams, we're pretty sure it's because a question is hanging over your head—do you take on a task like this with the help of an contractor and interior designer, or, do you guerilla style your way through what's likely the biggest DIY project of your life?
The answer isn't clear-cut unfortunately, but in the absence of a direct response to that, we're ready to give you the advantages and disadvantages of hiring a professional vs. attempting to DIY.
As we've now seen in the Kim Seon-Ho and Shin Min-A starrer, Hometown Cha Cha Cha on Netflix, there are benefits to working with a professional design team and a contractor and letting your weary self relax, appeasing all the worries about the readiness of your new home for your move and make a more informed choice about how to go about handling your home's design. If you are a busy professional like Yoon Hye-jin (Shin Min-A), you'll certainly appreciate the convenience of having someone like Chief Hong (Kim Seon-Ho), who happens to be an expert at numerous things, including food plating, do the work for you.
Dimples aside, here are the reasons why we'd hire a contractor like Chief Hong (Kim Seon-Ho) in Hometown Cha Cha Cha: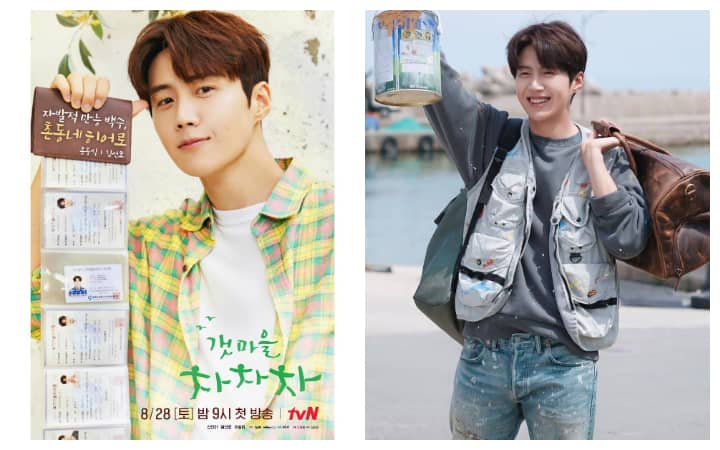 5 Reasons To Hire A Contractor VS. Attempting To DIY
5 Reasons To Hire A Contractor VS. Attempting To DIY
Opening images from @hometownchachacha