Coffee Shop Owners Share Their Tips On How To Design Your Own Home Café
From minimalist to boho, you can create a coffee nook of your preferred style at home
If you're a coffee lover, chances are you've unleashed your inner DIYer during the lockdowns, and learned to make your own perfect cuppa. But let's be honest, even if you've already nailed your latte art, nothing beats being in a coffee shop, drinking in the relaxing interiors, and taking your sweet time sipping your drink.
And besides, a snap of your latte isn't complete without nice interiors in the background, right? If you've always wanted your own small coffee haven at home, then read up.
We rounded up some of Metro Manila's best coffee shops, and asked the owners for tips on how best you can design and create your own home café.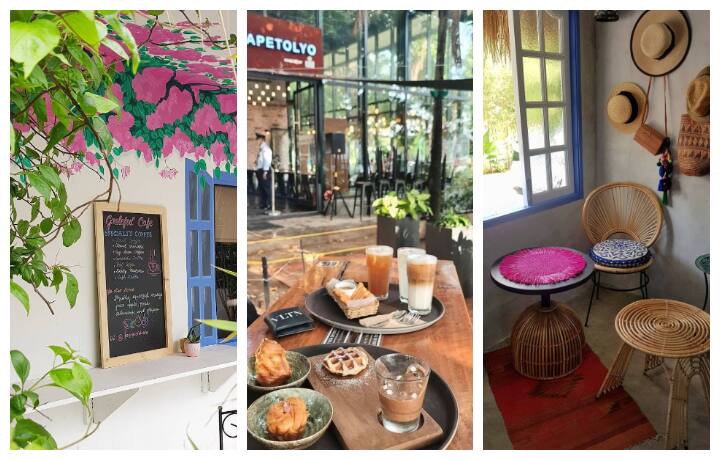 Create Your Café Experience At Home
Create Your Café Experience At Home
Whether tropical-inspired, industrial, or boho-chic, you can learn from the styles of your favorite coffee haunts. And if you take coffee seriously as much as they do, then launching your home café project is well worth your time, budget, and energy. Besides, wouldn't it be great to have a relaxing spot in your own house, where you can either have your coffee or me time, or have guests over?