Collect These Curious Curios From Curiouser Collected
Alliteration aside, these locally made objets d'art will elevate your home
There are functional things, and there are curious things. Unconventional sculptures, for example, always make an interesting room, and classic materials utilized with a modern twist make for artistic discoveries. These are things that make you stop and stare, that make you want to examine the object and understand why and how it was made.
These are the things that you'll find at Curiouser Collected, a hobby-turned-business idea by Stephanie Ong, daughter of classic jeweler Wynn Wynn Ong. Caught in the pandemic home fever—a time when most of us turned inwards and reexamined our personal spaces—she began to discover a more intentional approach to the things she put in her home.
"The pandemic gave us a lot of room for introspection, for better or for worse. I was also in the midst of moving into a new house, and my creativity was running on low fumes until I chanced upon a box of ceramics I purchased years before. As I unwrapped certain ceramic pieces, I decided to do an edit of what fit into my kitchen—what I actually needed versus what I clearly bought on a whimsical whim.
"I decided to create Curiouser Collected to help me let go of things I no longer needed. It was cathartic at a time like that, and really helped me channel my energy into something optimistic. Eventually it expanded into other home goods," said Stephanie.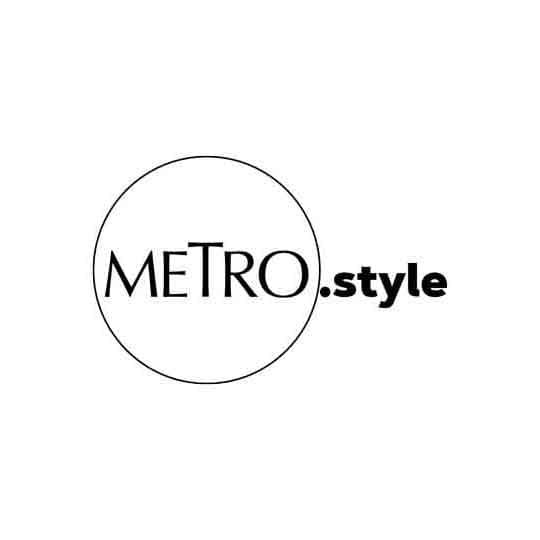 Soap dishes in natural stone and mother of pearl | @curiouser.house
A collection of curious things
Curioser Collected is a mirror not just of Stephanie's sophisticated taste for home décor, but also of many people's desire to be more intentional about the things they bring into their lives. Steph agrees that in a world filled with so many interesting curios, it's hard to strive to be minimalist; instead, she wants to encourage people to only buy what they will cherish regularly.
Among their available curios, you'll find a hammered brass-colored stool, sets of non-matching stoneware, a hand-sculpted ceramic vase that pops of celery green, or Kitsune – a dainty ceramic fox that's said to walk under the moonlight.
This fluid and mostly curious aesthetic is also what led to the birth of their most recent collection, Elementary, a candle line made in collaboration with a young local candle brand, Balay Pahulay.
"Elementary is a bucolic ramble amidst the bluebells and sweet grass. A glimpse of fate in tea leaves within gold etched porcelain. The lingering kiss of sleep from the shadowy corners of your mind. That narcotic sensation of a lover's last touch," read their Instagram post. And within this collection are four scent stories for customers to discover, housed in glass vessels that are curious objects in themselves, begging to be reused after the candle has been extinguished.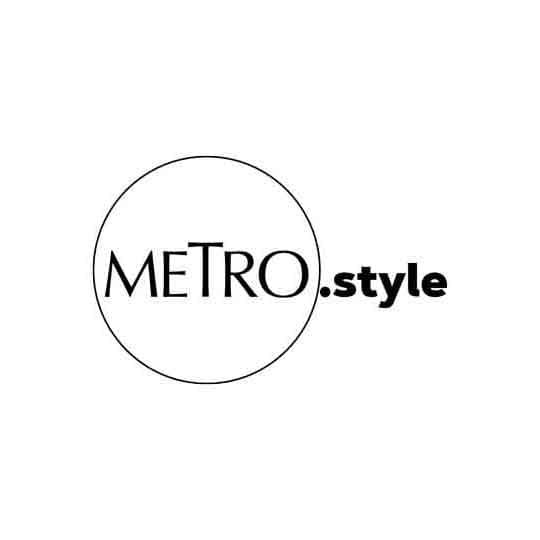 Elementary candles in pagoda-shaped glass containers | @curiouser.collected
Curious design, local materials
Eventually, Stephanie began to dabble in design, giving birth to Curiouser House, which they call "the dramatic sibling of Curiouser Collected." Under Curiouser House, Stephanie flexes her imagination and fulfills her curiosity.
"I've always had a childlike love for hotel amenities and tiny soaps, little travel items. I remember my grandmother's jasmine and orange blossom guest soaps being sacred. I would always hold them in my hands and take deep breaths knowing I'd be skewered for using them before a guest did. That defiance drives me to create special little objects for Curiouser House," shares Stephanie.
Rooted in this child-like wonder, she began to put together regular practical objects but with a curiouser approach.
One of her very first creations is the Fathom Burner, an incense vessel made from freshwater shell, brass components, and a marble base. She literally constructed each piece together with her husband on her kitchen counter, testing the limits of her imagination and her craft.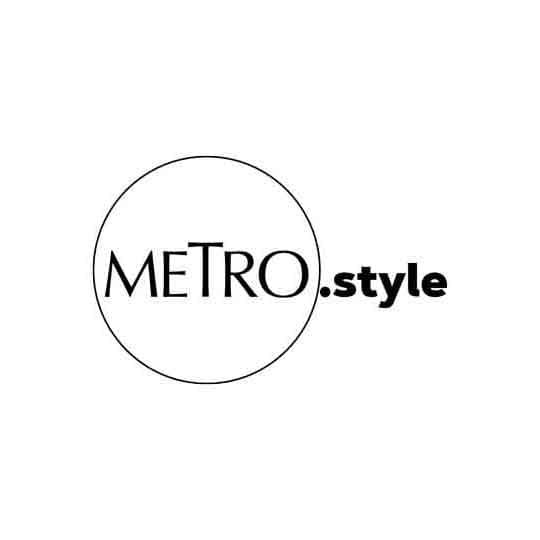 The Fathom Burner | @curiouser.house
Another early creation is the Plisse dish, a throwback to her memories of her grandmother's coveted soaps. It's a traditional soap dish but more architectural, more ritualistic. It also makes for a nice sponge plate in the kitchen sink.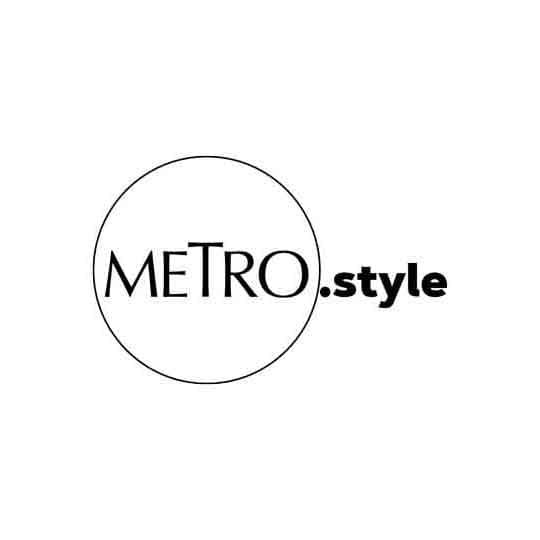 Plisse dish | @curiouser.house
The Arcus board was something inspired from a Portuguese ceramic plate, but made with a local twist to showcase the beauty and versatility of Philippine marble.
While most of Curioser House's works currently highlight local marble, Steph envisions to make use of more local materials in the future.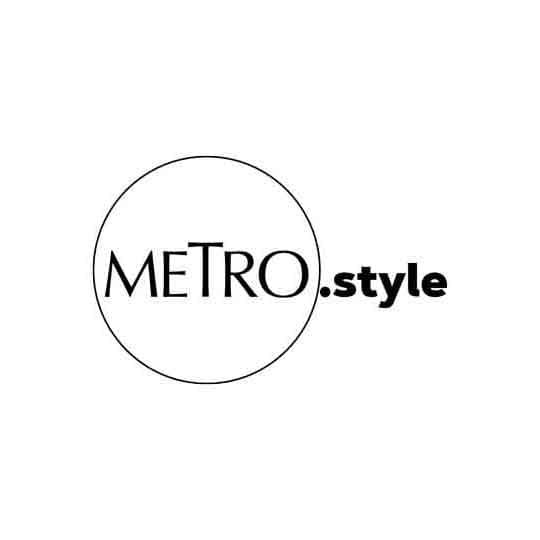 The Arcus Board | @curiouser.house
"Marble is just the first component to catch my eye in the (hopefully) grand scheme of what I hope to achieve with Curiouser House. I'm looking into shell, paper, wood, and textiles as well. I believe there is a lot of room for designers to use these local materials as long as everyone is respectful of each other. It is an exciting time to create. You should see what my cousin Mirei Monticelli is creating out of Milan using our local Banaca (banana-abaca) fiber. Filipino design is ripe for the international stage, and truly belongs there," said Stephanie.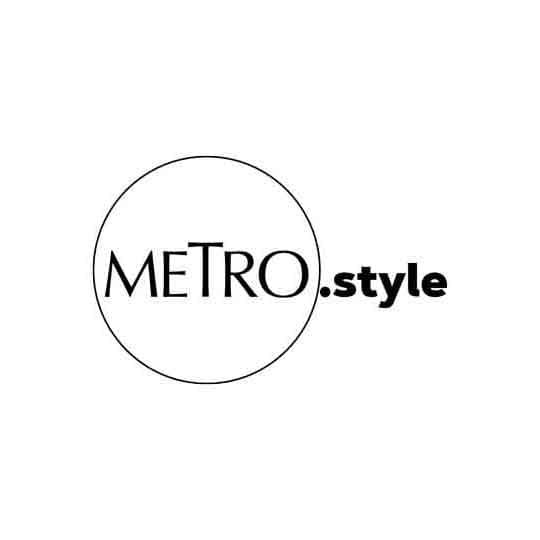 Nebula pendant lamp made from Banaca fiber. Handcrafted in Italy by Mirei Monticelli, currently available at Italian store, Artemest. | Artemest
These plans, hopefully will land on Curiouser Collected sooner than later. But Stephanie is taking it easy, enjoying the happiness she shares with her buyers and the creativity she has begun to cultivate within her.
Stephanie says, "I felt that a little magic in a time of chaos is the least I could give to anxious people. Every time I got a message about personal connections to the pieces and stories, it made me very happy. People can really be wonderful and have such good camaraderie despite being total strangers. Time will tell, I'm just grateful to be able to fill it with things that make others happy."
Alliteration aside, Check out some our favorite curios from Curiouser House and Curiouser Collected in the gallery below.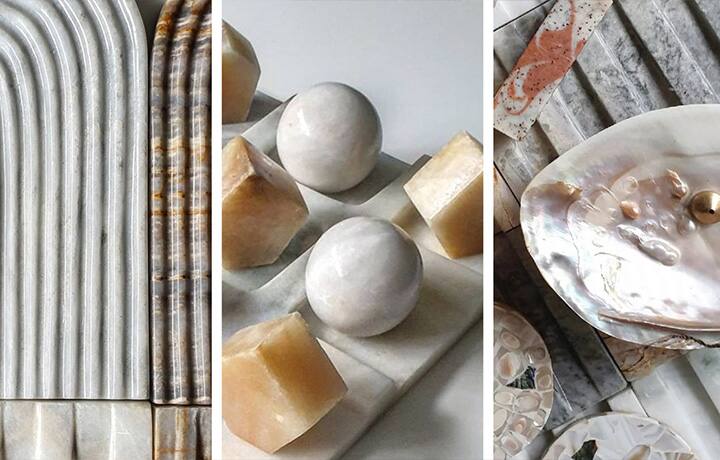 Must-Haves From Cusiouser Collected
Must-Haves From Cusiouser Collected