Got A Black Christmas Tree At Home? Here's How To Spruce It Up!
Our resident Christmas tree expert Anton Barretto decorates using multiple elements.
The usual Christmas tree that we display during the season is either a green or a white one. But have you ever tried getting a black Christmas tree for a change? Quite unconventional, yes, but it's a perfect canvas to build up the ornaments that you're going to hang!

Our resident Christmas tree expert, Metro Home TV Host Anton Barretto, serves another practical video on how to decorate this kind of tree for Yuletide! The secret to sprucing up an otherwise hard-to-work-on tree? Using multiple elements! Get similar trinkets in interesting textures, unique designs, and a bounty yet complementary colors—you're on your way to build your most beautiful Christmas tree yet!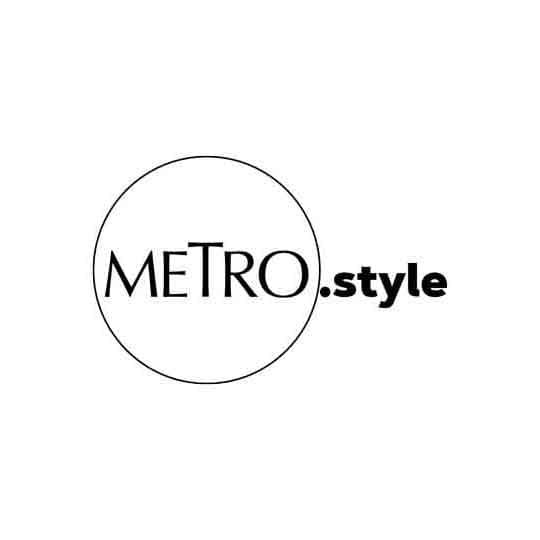 Metro Home TV Host Anton Barretto shows us how to decorate an unconventional Christmas tree | Giancarlo Escamillas
In this video, Anton shares tips and hacks that you can do, plus items you'll need for this Christmas project!
Make the flowers standout with this simple trick: When using artificial ones, adjust the petals by bending the spine carefully so that they open up and form a nice shape. This makes the flowers look alive! Also, you may group different flowers so that they come in clusters.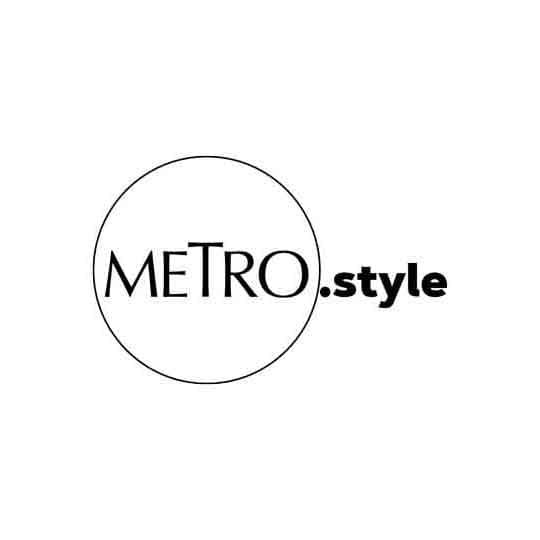 You may cluster flowers together when decorating your Christmas tree. | Giancarlo Escamillas
Another rule that Anton abides is following the triangle rule. Build the elements from top to bottom, following the shape of a triangle so that everything is spread out evenly.
And in the spirit of the season, Anton went all out on silvers and reds! "The red really made everything pop out and shine. Mix it with silver accessories to make it look brighter!" he says.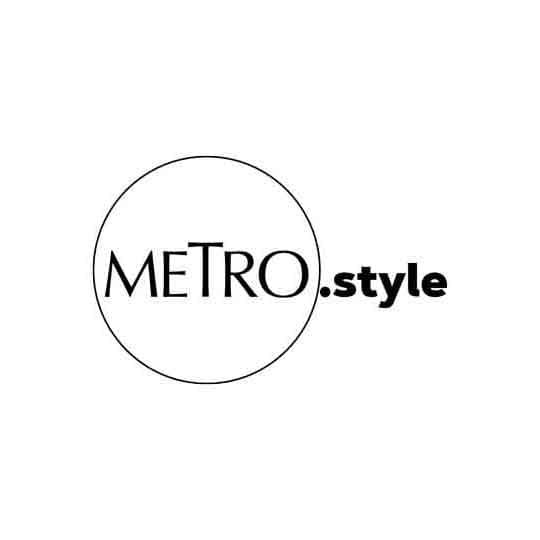 In the spirit of the season, Anton Barretto decorated a black Christmas tree with red and silver ornaments to give it just the right amount of festive sparkle. | Giancarlo Escamillas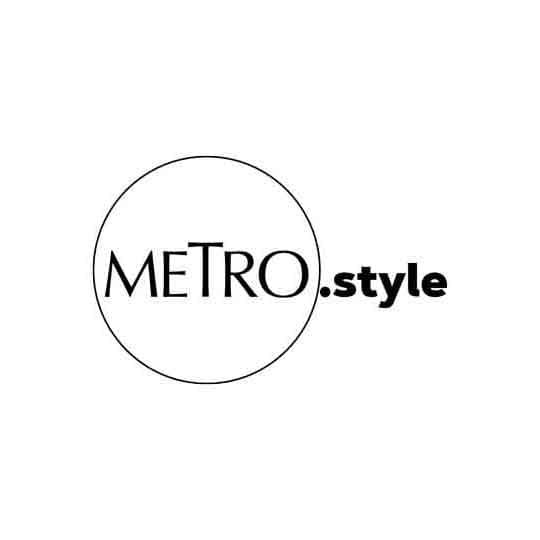 Silver foliage makes a black Christmas tree come to life. | Giancarlo Escamillas
Regardless of the color of the tree, you may still apply this formula in decorating. Just have fun and liven it up the way you want it!
Check out more photos here: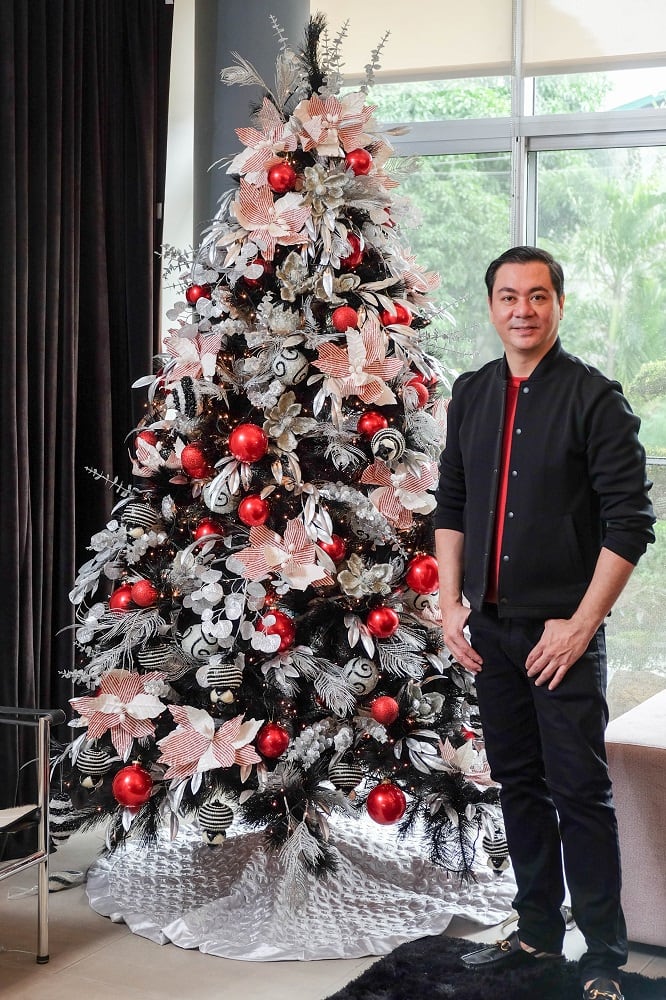 Photos by Giancarlo Escamillas