The Happy Home: Decorating With Culture In Mind
Everything you need to know about incorporating pieces from other countries into your home
Decorating one's space, whether at home or at the office, is something that is deeply personal. What we put up—a framed art piece we gravitated to at an exhibition from years past, vases from a memorable trip abroad, a Playbill, a souvenir, you name it—reveals a lot about who we are as individuals. They reveal which of our experiences have meant a lot to us; they are reminders of the life we've lived and continue to live.
As we head into another year of quarantine, traveling becomes but a fantasy again, so redecorating using the pieces you've collected and gathered from your past travels is a great way to remind yourself of those good memories, while we wait for the pandemic to end. But more than that, it's important to make sure that your space remains cohesive amidst all the various elements, and that the culture and history of the piece you're displaying is honored and respected.
We asked Los Angeles-based interior designer Katrina Nable-Villa for some tips on how to properly and cohesively incorporate these items into your interiors. After all, she has quite the collection herself. Aside from the items in her office (which you can see in the gallery below!) she also has special pieces from various countries in her home, as antiquing is one of her hobbies. Let her spaces inspire yours!
"In our home, I have my art wall with a good mix of curated things. It has a grouping of different vases, linen-wrapped art books, paintings, and a vintage Remington typewriter that I found at a local flea market," she says. "Two things that hold dear to me are a vintage brocade silk Obi Sash that I found on a trip to Japan and a delicate Netsuke. The latter is a tiny sculpture that fits in the palm of my hand, so unique and special to me because it is a gift from my husband."
Let her creativity inspire yours—check out the gallery for her tips and a glimpse into her spaces.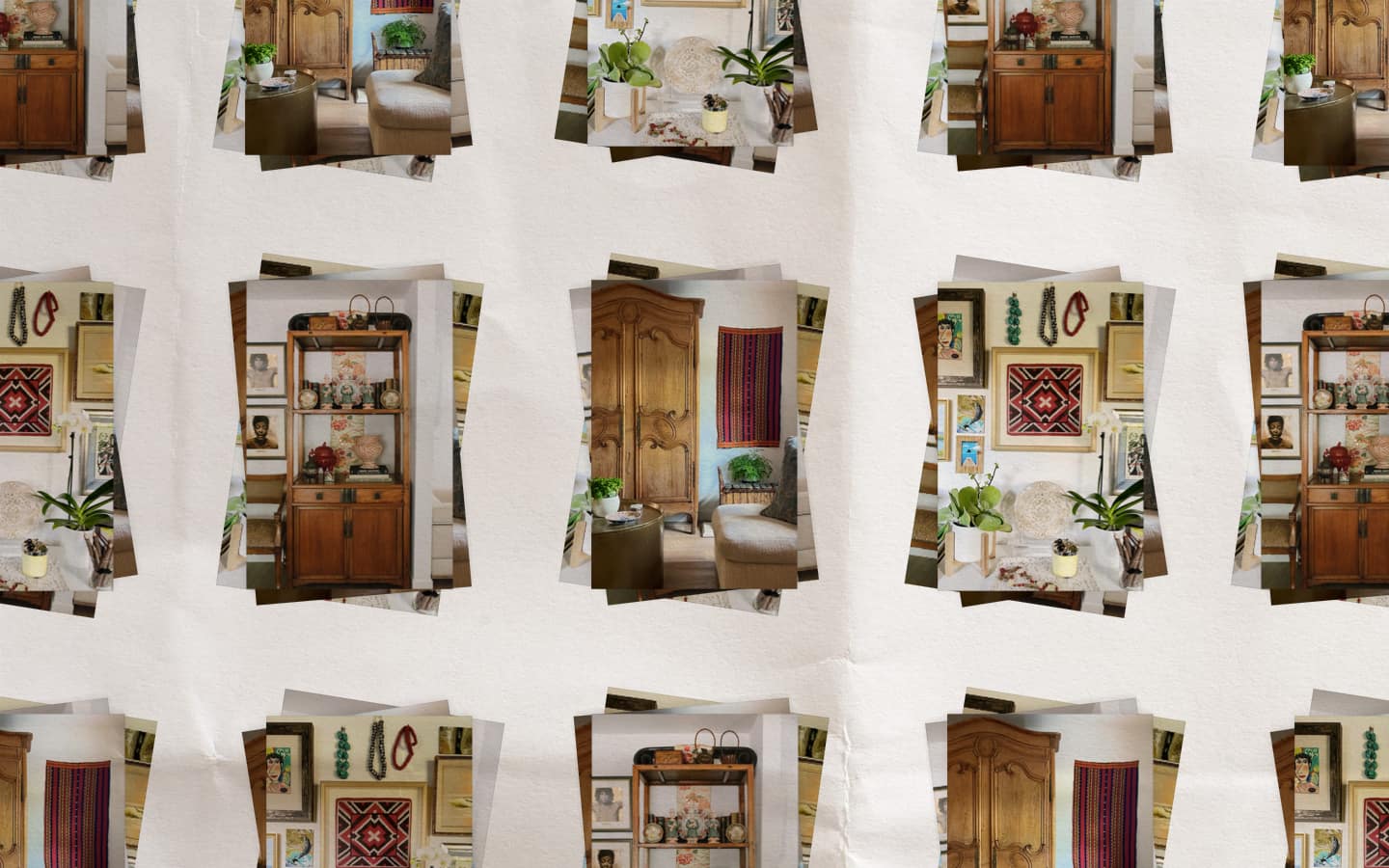 Decorating with culture in mind
SWIPE LEFT OR RIGHT
TO NAVIGATE BETWEEN PAGES
Start with a plan.
Photo Credit: Tiffany Luong
Feel free to sprinkle sentimental objects throughout your home.
Photo Credit: Camille Nable
Culture enhances everything.
Photo Credit: SA Media
Mind the placement and treatment.
Photo Credit: Katrina Nable-Villa
Find a common element.
Photo Credit: Katrina Nable-Villa
It's all about creating and telling a story.
Photo Credit: Katrina Nable-Villa
Photos courtesy of Katrina Nable-Villa