These Monoblock Chairs Are Sturdy, Versatile, And, Yes—Pretty!
Uratex celebrated 30 years of making monoblock products, and their selection of chairs can fit any style of home
Of course, a beautiful home is always a dream. That's why when it comes to design, we take all the furniture to be placed in your space in consideration—will this sofa match with the walls, or is an art piece necessary in this spot, and more? But of course, while its look is important, investing in versatile and sturdy pieces are also equally important.
Especially when you have kids, it's not always easy to scout for items that are child-friendly. As such, plastic furniture comes into play—like the classic monoblock. But in case you don't know, monoblock doesn't just come in a single style, and Uratex Monoblock stands mighty to offer homeowners quality and beautiful options perfect for any style of home.
While you might imagine that normal curved plastic chair, the brand has expanded their line of products to cater to the ever-changing needs and wants of their consumers. Recently celebrating their 30th anniversary, Uratex Monobock showcased their various monoblock styles as well as its durability. Each item, before going to the market, underwent several tests and passed the Level 5 of the International Organization for Standardization (ISO) or ISO 7173, the highest plastic furniture standard in the country. They also launched their latest campaign called "Bawal Ang Marupok", which highlights Uratex Monobock's aim to protect consumers through their ergonomic pieces that will stand the test of time.
Two celebrity moms—Rica Peralejo-Bonifacio and Camille Prats Yambao—attested to their ever-trusty and favorite pieces from the brand. During the brand's launch event, the pair opened up how Uratex's highly-resistant chairs allow them to feel assured of their families' ease and safety.
"For me, my family's safety always comes first. Whenever I purchase items for our home, I always consider how the item can serve our family," Rica shares. Meanwhile, Camille points out the importance of getting not just any monoblock chair, as, in her words, "not all are made the same."
The moms also gushed about how Uratex's selection comes in beautiful styles that they can proudly flaunt! From foldable ones to both outdoor and indoor choices, their monoblock chairs add that wonderful flair without sacrificing on quality.
If you're thinking of adding durable chairs to your household stock, Uratex Monoblock has got your back covered. In the gallery below, check out the different styles that add fab to a space. These come in various hues as well—so rest assured that you'll find one that will match your home's aesthetic.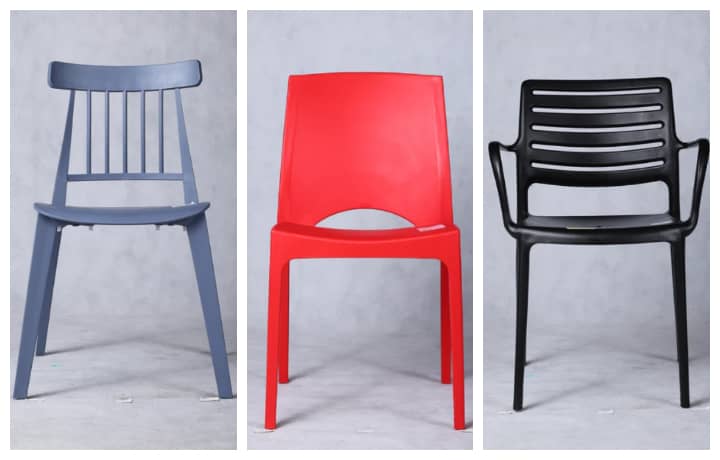 Photo Gallery
Photo Gallery
Shop the Uratex monoblock line here.