#Deskpiration: What K-Dramas Taught Us About Keeping A Dynamic Work Station
Spruce up your desk inspired by your favorite Korean show
The shift from working in the office to serious work-from-home mode is a tight, challenging experience. Some of us took longer adjusting to this kind of setup, and it's understandable enough—creating the 'workplace vibe' isn't as simple as it sounds.
On the flipside, having your own workstation at home gives you more freedom to make it truly yours. No company branding and regulations here. The choice of furniture, accessories, tools, and everything else—your call. You can go all out in decorating: which chair would suit your needs more, or upgrade your shelves or drawers whenever you want. Reveling in this idea inserts fun and excitement in a rather strenuous change in lifestyle.
We're now on our sixth month in quarantine and while we're wishing that things would go back to normal soon, it helps that we adjust ourselves accordingly while it lasts. If you still haven't found the right kind of work-from-home setup at home, or are thinking of revamping your workspace, we urge you to look into our obsession-of-the-moment for some #deskpiration—right, from our favorite Korean dramas!
With superb set design that's truly peg-worthy, we've picked seven shows where we can pattern our work stations from. The characters from the series own jobs from different fields, but one thing that they have in common is a work space that we'd love to have for ourselves.
Check them out in the gallery below and steal some workspace setting tips as well. You won't dread having to sit on your desk for hours after you've done some revamping inspired by these six K-dramas!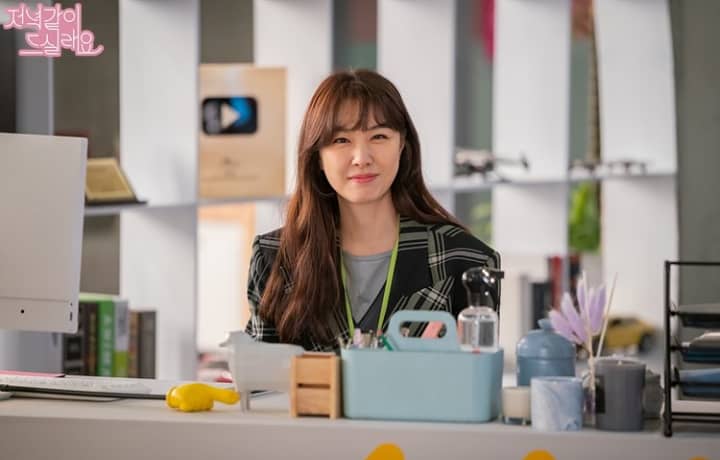 Deskpiration
SWIPE LEFT OR RIGHT
TO NAVIGATE BETWEEN PAGES
1. Get the right desk for you.
Photo Credit: Photo from hancinema.net
2. Choose pretty, functional pieces as table accessories.
Photo Credit: Photo from hancinema.net
3. Put a touch of personality to the setup.
Photo Credit: screengrabbed from 1theK (원더케이) YouTube
5. Your background matters.
Photo Credit: Photo from dramabeans
6. No desk? No problem.
Photo Credit: Photo from mydramalist
7. If you live in an apartment studio setup, zoning your work space properly will help.
8. Situate your desk where you can benefit from an ample source of natural light, and clear it after each work day.
Photo Credit: @whatswrongwithsecretarykim
9. For couples who have no choice but to work within the same space, keep your desks separate.
Photo Credit: @itaewon.class
10. Keep all the essentials within arm's reach.
Photo Credit: @reviewallseries