Pet of the Week: Belle Mariano And Donny Pangilinan's Loveable Dogs
Meet Belle's Cloud and Donny's Kiwi
Web series He's Into Her may have ended now, but rising love team Donny Pangilinan and Belle Mariano's journey is just beginning. To celebrate the success of their project as an onscreen couple DonBelle, we're putting the spotlight on them—and we have discovered that these two are actually quite the pet parents, too!
As if being in a love team isn't enough, these two share the same affection towards dogs. Donny has been taking care of the maltese Kiwi for more than a decade now, a cute senior dog that's been keeping the actor company since he was a teen.
Kiwi was born on New Year's Eve, along with her other siblings who went to Donny's other siblings, too. They all make a cute bunch, especially when gathered together!
Belle, on the other hand, also looks after a maltese she calls Cloud—a young, cuddly pup that even has his own Instagram account (you may follow him at @mr.cloudybear).
The actress first shared her dog on her social media accounts just this February. A few months in and Cloud is already stealing hearts of many, sweeping countless hearts everytime his owner posts him online!
If there's any other boost you need for today, more photos of Kiwi and Cloud would do the trick!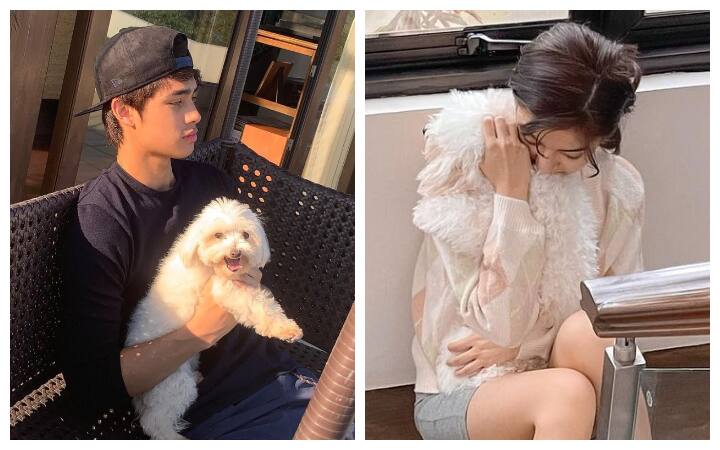 Photo Gallery
Photo Gallery
How we wish a cameo of these little cuties in the next DonBelle project will happen! For now, though, we'll have to wait for more adorable moments of this loveteam and their fur babies online!
Photos from @donny @mommymaricel @belle_mariano @mr.cloudybear